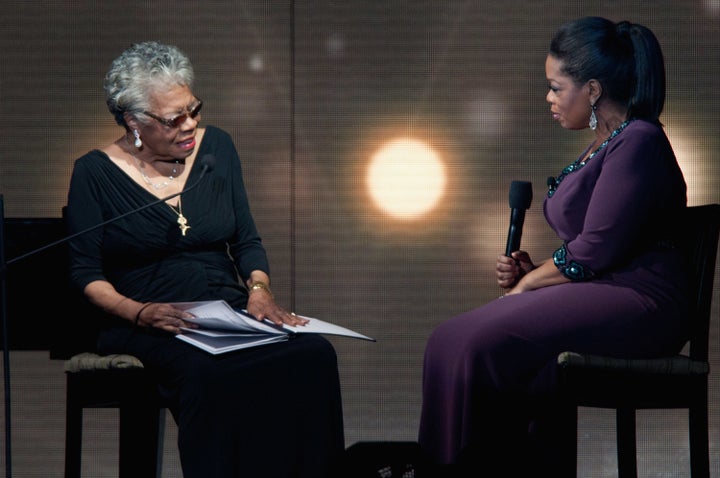 Women's History Month plays a tremendous role in the development of future women leaders, entrepreneurs and innovators whether they be in STEM roles, government affairs, the arts, education, sports or more. The celebration of Women's History Month affords cross-cultural awareness, an invaluable understanding of our past and hope for our future. Comprehension of the past creates intellectual competence to recognize how to thrive in the present. It also provides rich perspectives allowing us to know that it is great to standout and be different. Women's History Month is instrumental in fostering our knowledge of adversity, hard work and success and its influence on our world.
1. "There is no greater gift you can give or receive than to honor your calling. It is why you were born and how you become most truly alive." – Oprah Winfrey
Oprah Winfrey teaches us that it is truly a gift to comprehend the reason you were born and I couldn't agree more. Once you receive your calling and understand why you're alive ― your greatest gift ― you'll then live the life your heart desires, the life you deserve.
2. "I was smart enough to go through any door that opened."– Joan Rivers
Successful women all share the common theme of positively making it happen against all odds and being able to seize an opportunity. Though new doors are intimidating, to prevail you must knock the door down or perhaps build your own door by creating a new gateway.
3. "If you don't like the road you're walking, start paving another one." – Dolly Parton
Regarding the essence of creating new gateways, women trailblazers do just that. Adversity isn't a roadblock, it is instead a curveball to knock out of the park. Women are the best at making a way out of no way! It can be done, because it has been done before, so many times and in so many ways.
4. "When I'm hungry, I eat. When I'm thirsty, I drink. When I feel like saying something, I say it."– Madonna
"Power's not given to you. You have to take it." – Beyoncé Knowles Carter
Wise women do not need permission to live and to impact their community. Do what makes you happy, while satisfying your urge to be great.
5. "I dream it, I work hard, I grind 'til I own it, I twirl on them haters." – Beyoncé Knowles Carter, Formation.
Life is but a dream, but it is hard work that allows your dreams to be fulfilled and your destiny to manifest. There is power in ownership, what belongs to you, no one can take away. Own your purpose and don't worry about the haters along the way, because there will always be opposition.
6. "The most courageous act is still to think for yourself. Aloud." – Coco Chanel
Rewrite the rules, be courageous and let the desires of your heart be known. Boldly awaken your passion and live your dreams out loud.
7. "It is time for parents to teach young people early on that in diversity there is beauty and there is strength." — Maya Angelou
Women create a beautifully unique array of thought, culture, background and experiences for all to appreciate. We must teach young women early on the power of their beauty and the undeniable richness that they possess.
Calling all HuffPost superfans!
Sign up for membership to become a founding member and help shape HuffPost's next chapter
BEFORE YOU GO