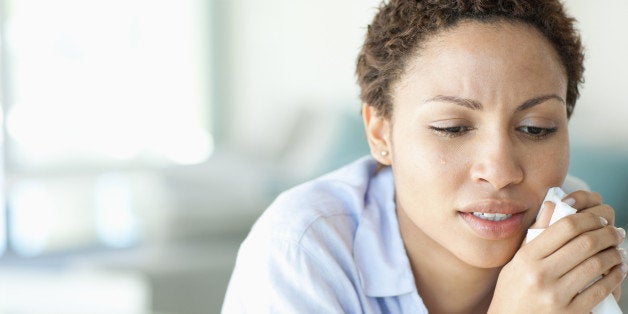 A new survey by Care.com has found that one in four working moms cry once a week due to the stress of "having it all." What's more, 29 percent of these moms can afford to hire help, but won't because they feel too guilty. So what's the source of all of this stress and guilt?
"Ah, the $20 million dollar question," Katie Bugbee, Care.com Senior Managing Editor and Global Parenting Expert, told The Huffington Post. "We really want to be super mom. We want to be excellent at our jobs; we want to be excellent in our relationships; we want to be an excellent friend, an excellent wife or partner; and we want to be an excellent mom. On top of that, we want to have an amazing home that's beautiful and clean. It's a ton of pressure."
Care.com polled 991 working moms for its 2014 Tipping Point Survey and found that 80 percent of moms feel stressed about balancing childcare, work, home and relationships -- which makes sense if you consider that these women reported spending 80 hours on home responsibilities in addition to work. No wonder many of them are regularly breaking down in tears.
"You know how they say on the plane that you have to put the oxygen mask on first and then put it on your child? So, I think it is the same, as a mum, to take care of myself," Bundchen told The Sunday Times Style magazine.
But Bugbee said, snark aside, Bundchen's advice is applicable to non-millionaires, too. Help can come in many different forms that don't cost money, whether it's asking a neighbor or a friend to watch the kids while they sleep so you can run to the supermarket or simply seeing if your spouse can chip in more. The trick is to give tangible examples to your partner of what you need from him or her.
"If you can say, specifically, 'This is what I could really have you do,' rather than just saying, 'I'm so panicked; I don't know what to do; I feel awful and guilty and I'm not home enough,' they might not know what to do with that," Bugbee said. "But if you're saying, 'I need you to handle breakfast so that I can get out the door and go to work earlier and come home earlier,' then it's a partnership."
If family dinners are stressing you out, Bugbee said you're not alone -- nearly half of working mothers reported having family dinners less than five nights a week.
Consistent group dinners may not be right for your family's situation, so she recommended forgetting that cliché of perfection and focusing on other times of the week when you can connect with your children. It can be during car rides to after-school activities, while walking the dog together or as you're tucking them in at night (the latter is Bugbee's personal favorite time to recap her kids' days).
"There are so many times to connect, and it doesn't have to be in that Norman Rockwell family dinner," Bugbee said.
Overall, Bugbee would like to see more working moms ask for help, resist comparing themselves to other mothers (who are probably comparing themselves to the very same mothers, anyway) and simply breath. All of these things are especially important as we enter the mom Olympics that is holiday season, she said.
"Starting right now, try to outsource or divvy up these jobs," she said. "Commit to having a less elaborate holiday. It'll still be just as great if it's a B+ holiday, rather than that A+ in your mind. If it's all about the kids, they're going to love it no matter what."
See the rest of Care.com's findings in the infographic below.

Related
Before You Go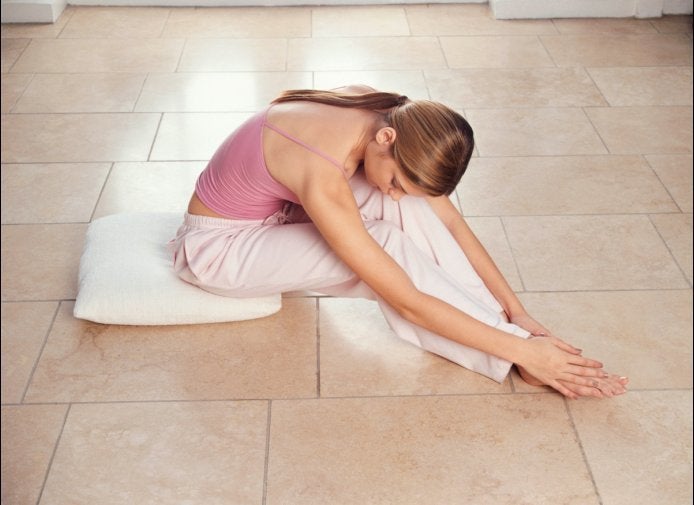 6 Steps To Easier Meditation