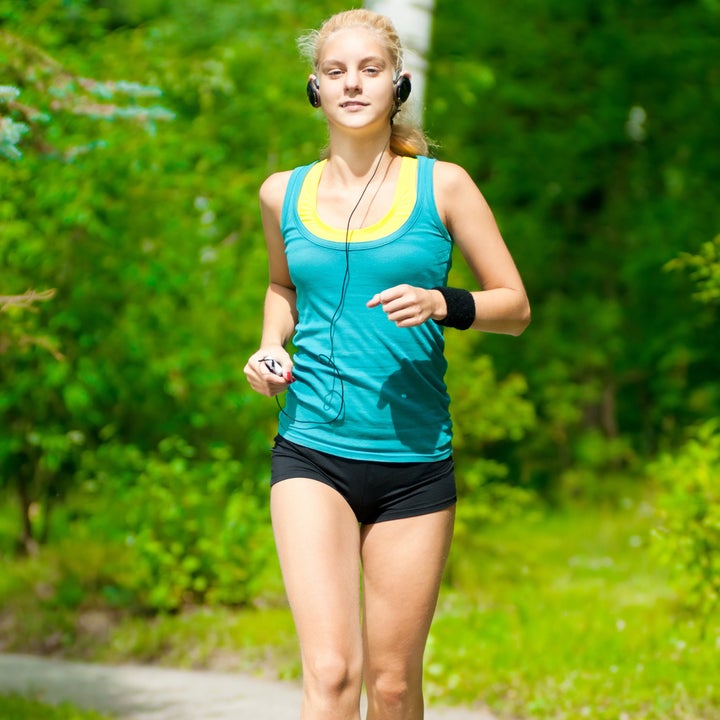 It's spring time! As you come out of hibernation, you may find that you've packed on a few pounds. You spent winter months exercising in your living room and you know the key to a healthy, active lifestyle is a balanced diet, so what gives?
Well, you might be making an age-old mistake, so I will let you in on a little secret. The foods and beverages that you put into your body before, during and after a workout might be undoing all of your hard work! Maintaining a healthy weight and active lifestyle is about balancing the calories that we take in with the calories that we burn through daily exercise.
I've trained actresses, including Jessica Alba and Halle Berry, both known for their slim, toned bodies and can tell you this: There are no shortcuts. There is no magic pill and no secret concoction that will put you on the path to long-term fitness and health. And there is certainly no reason to deprive yourself of any one food or drink. The keys to success are simple: the right motivation, knowledge and tools.
So it's time to spring into action. Here are a few tips to help you get it into gear:
• Work It In To Work It Out: Thirty minutes before my workout, I recommend eating a banana or an energy bar. For the best results, you should eat within an hour after a workout. If I'm rushing to train a client after my workout, I will pack a turkey or tuna sandwich and an orange.
• Don't Dehydrate: Whether you prefer water, low- or no-cal beverages, even those with caffeine, all beverages can hydrate you! You might be surprised to learn that studies have shown that a little caffeine actually gives you a little boost before your workout!
• Strive For Balance, Don't Deprive: As you know, a healthy diet and regular exercise go hand in hand. But that doesn't have to mean bland foods or giving up your favorites like soda, pizza or snacks. Just as in exercise, step out of your comfort zone and mix it up a little. Get your taste buds excited and engaged. And don't forget to treat yourself every now and again. The message here is to have the foods and beverages you love in moderation.
• Get Creative: There's no law that states you have to exercise in a gym! Get outdoors, to a park, or even make the most of your office space. Take every opportunity to burn calories such as walking lunges down a hallway at lunchtime, or double step the stairs in a stairwell. Or if you're feeling uninspired, try group fitness classes to keep things fun and interesting.
• Turn It Up: Music is a great motivator. I try to get my clients to update their playlists often because the type of music playing can inspire. So include songs that have a great beat, perhaps Latin, or the latest song by P!nk -- music you can move to!
Whether you're a stay-at-home mom, top executive or an A-list celebrity, maintaining a healthy weight is important whatever the season. So remember at the end of the day, it's about moving around as much as you can to balance out what you put into your body.
Ramona Braganza's love of fitness and quest for excellence has facilitated the transformation of hundreds of bodies and attitudes worldwide. Recognized as one of the top personal trainers in the world among the entertainment industry, Ramona worked as Jessica Alba's personal trainer for over 12 years and also trained such celebrities as, Halle Berry, Anne Hathaway, Kate Beckinsale, Eva Mendez, Scarlett Johannson, Zac Effron, Tom Welling and Michael Weatherly to name a few. She also consults with a number of companies including the Coca-Cola Company.
For more by Ramona Braganza, click here.
For more on fitness and exercise, click here.