Life is never boring for Russian President Vladimir Putin.
This week, Finnish police announced the controversial leader had been mistakenly placed on its criminal blacklist. But before the bit of bad news, Putin appeared to enjoy a protest for the first time.
During an industrial fair the Russian president attended alongside German Chancellor Angela Merkel, a topless protester from the activist group FEMEN stormed Putin, screaming a few choice words.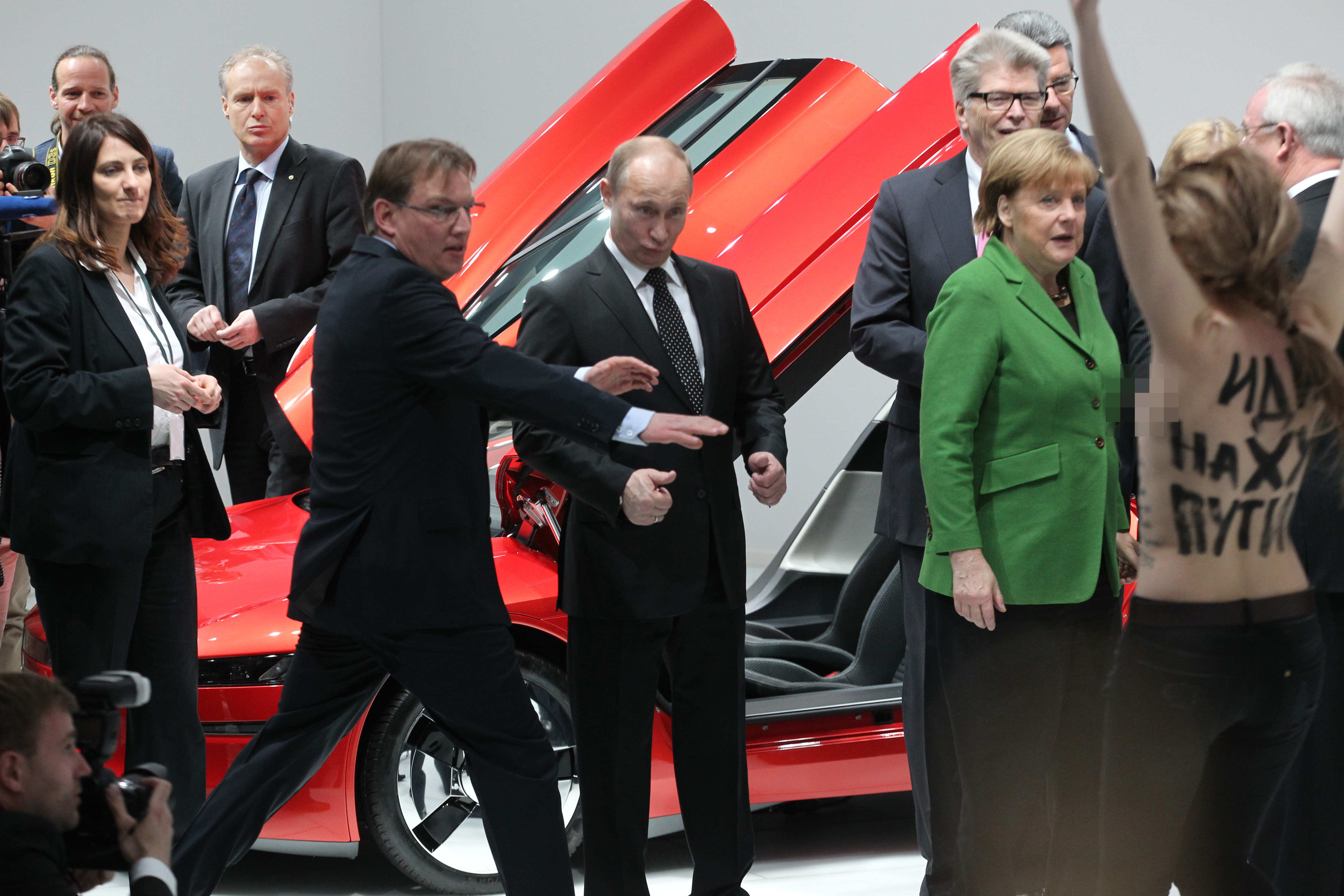 This wasn't the first time FEMEN targeted Putin, but it's likely the most memorable. And there's a lot going on in the image, from Merkel's shock to Putin's thumbs up.
How would you caption this photo? Send us your ideas by using the hashtag #SundayCaptionContest on Twitter or by leaving your entry in the comments sections below.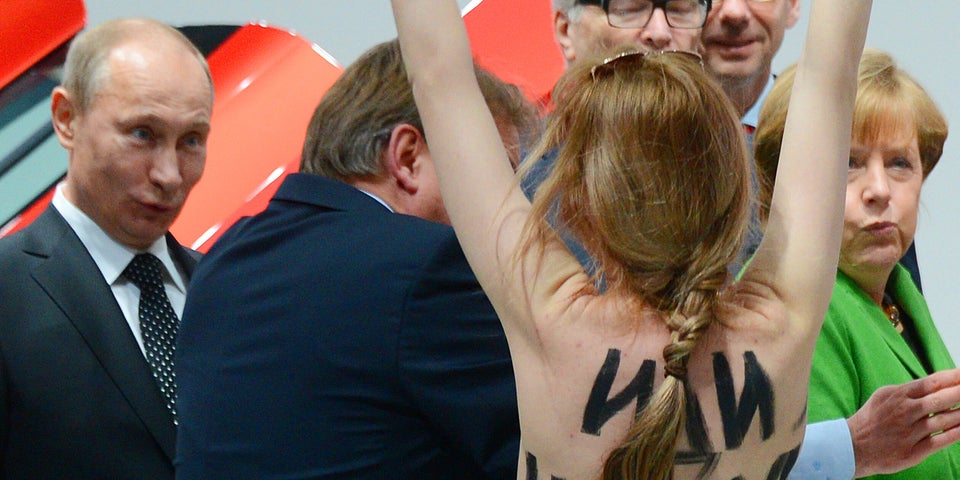 Topless Putin Protest