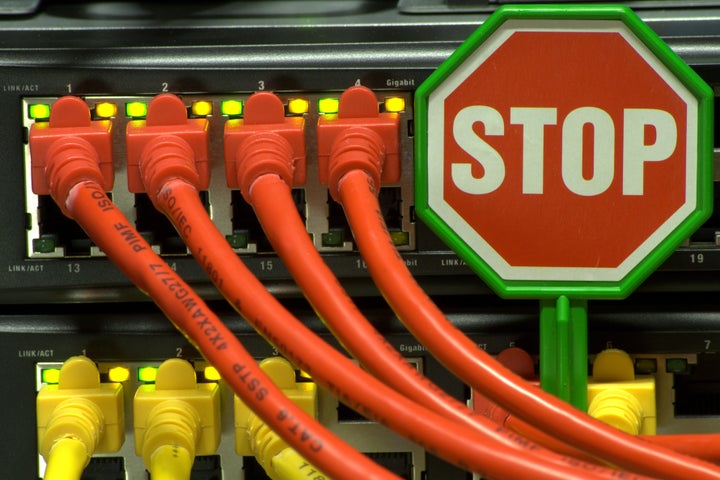 Porn website xHamster has just announced it is instituting what it calls the "Brock Turner Rule," blocking any videos depicting rape or non-consensual sex acts from being uploaded.
Any type of video depicting rape, simulated or authentic, will be banned, according to website spokesman Alex Hawkins.
"Buzz words have been put into effect so any keyword corresponding to non-consensual sex will not be uploaded and the user will be banned," he said by email.
That means that if a video is uploaded with tags like "forced sex" or "non-consensual," the video will be flagged.
Hawkins said each video that gets uploaded will be screened and viewed by their head of support.
"If they feel that the video is a non-consensual act it is immediately removed from the site and the account will be terminated."
In addition, users looking for "rape" categories on xHamster will be shown the following message: "If you are searching for this category, it`s probably time you consulted with a professional."
Users will then be redirected to 7cups.com, a website offering online counseling and therapy.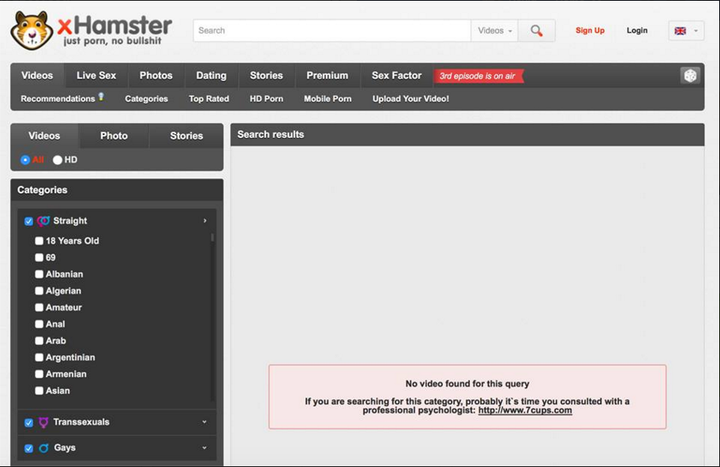 The website is also banning videos featuring scenarios such as a person having sex with a sleeping partner, or someone hypnotizing his or her partner before sex.
Videos depicting rough sex or BDSM are only allowed if the sex is clearly consensual. For example, Kink.com interviews performers on camera before a shoot and discusses what sex acts will be performed, explains the safe words and asks the performers if they are OK with it.
Hawkins said the company is an advocate for free speech, but does not condone any type of rape, including simulated.
"Our size and influence in the online adult world has proven to be a force for change and we want to use it not only for the advancement of transgender rights, but to end rape culture for good," he said.
The research is mixed over whether violent porn actually incites violent sexual assaults.
Of course, a person enjoying rape or dominance role-play does not necessarily mean that person wants to actually commit sexual assault -- just as a rape fantasy does not indicate that a person actually wants to be raped.
Dee Severe, a woman who makes BDSM films under the Severe Sex banner, understands the reason behind the ruling, but is still conflicted about it.
"I'm a fervent supporter of the 1st Amendment but I was also disgusted by the 6 month sentence so I understand why xHamster took this action," she told HuffPost by email. "I guess I would still include the material but with a disclaimer that makes it clear that this is roleplay fantasy performed by consenting actors, and 100 percent not acceptable in real life."
Severe said issues of consent are why her company's more extreme videos tend towards femdom, while the scenes involving male domination are romantic.
"I don't want would-be rapists jerking off to my movies," she said.
There is reason to be skeptical that the new rule is a grab for publicity.
The policies in the "Brock Turner Rule," have actually been place for a while, according to Kulich.
It was only this week it was given a name that just happened to be inspired by a currently trending news topic.
It also appears that xHamster isn't the only porn website with this kind of policy.
Pornhub vice president Corey Price told HuffPost that his website also bans videos showcasing rape and nonconsensual sex.
"We vehemently stand against these acts and any form of content depicting it," he said. "In addition, within this past year we initiated a streamlined method to report revenge porn on our platform providing our users with a submission page for easy removal of this content."
Related
Before You Go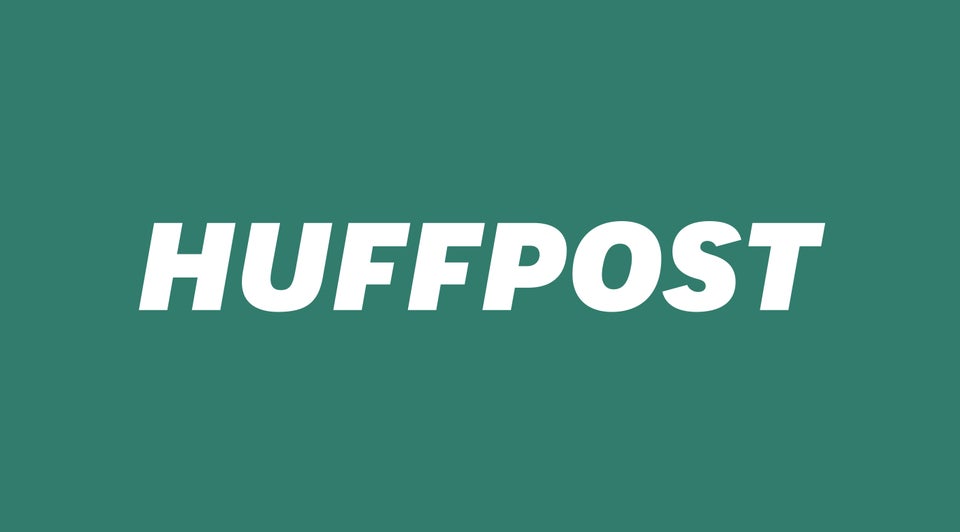 Don't Accept Rape Campaign