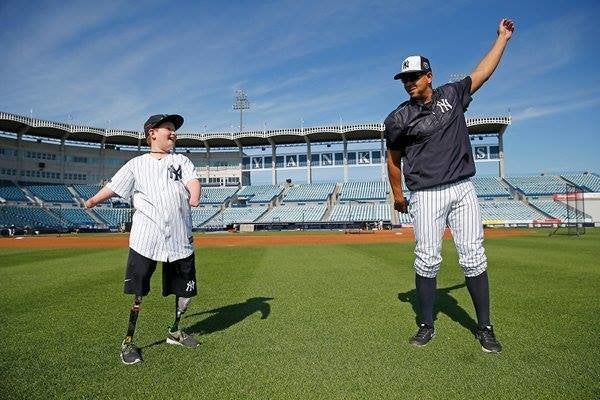 Meet the Yankee's toughest player yet.
A 10-year-old boy who was born without hands or lower legs signed a one-day contract with the New York Yankees on Monday, before taking to the plate and hitting some balls with the rest of the MLB team.
Wearing the Yankees' pinstriped uniform and hat, Landis Sims inked his contract in the team's packed Tampa clubhouse with powerhouse pitcher CC Sabathia personally overseeing the monumental event.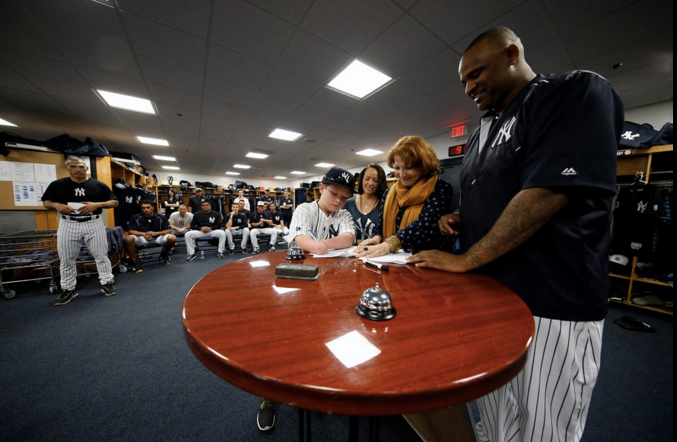 Equipped with a special prosthetic on his arm, Landis is able to cup a baseball bat and send balls flying. When playing defense, he inserts a soccer shin guard into his glove for support.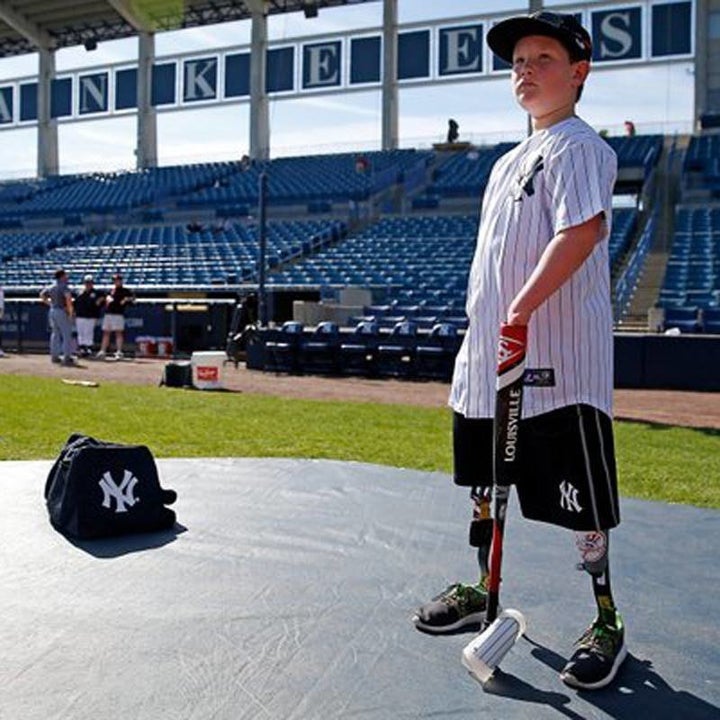 "He's overcome extraordinary obstacles to be the kid he came to be. That's special for all of us," Girardi said.
"Since he was 2 when he got a bat and a ball, he has been a fanatic," she told ESPN.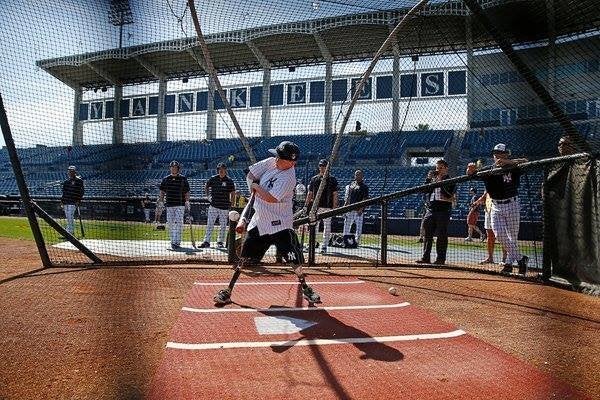 Among those mutually inspired by Landis' resilience and love of the game was Yankees star Alex Rodriguez, who spent some one-on-one time with Landis both on the field and in the clubhouse where he was given his own locker.
By the end of the day, Landis also had a bat signed by A-Rod reading: "To a great teammate,"
"So grateful that I got to spend time with Landis Sims today. A true inspiration," Rodriguez later tweeted with the hashtags: #RealCourage and #ThankYouLandis.
Some of the photos tweeted out by the famed All-Star showed the pair goofing around on the field, with Landis measuring the length of his forearm against A-Rod's bulging bicep and going in for a fist bump near home plate.
Pitcher Jacob Lindgren also tweeted a photo of them together, writing: "Good to meet Landis Simms today. Got to love a kid who pursues his dream no matter what obstacles stand in the way!"
Fellow pitcher Andrew Miller also expressed his gratitude for Landis' visit, tweeting: "Great to get back out on the mound today but nothing compared to Landis Sims joining the team. Amazing kid!"
Sims' trip comes two years after his first visit to the Yankees' spring training.
During that trip he got to meet his hero, Derek Jeter, who after playing 20 seasons with the Yankees retired in 2014.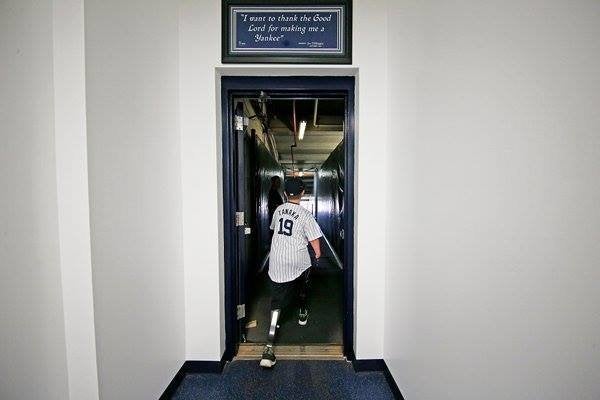 Related
Before You Go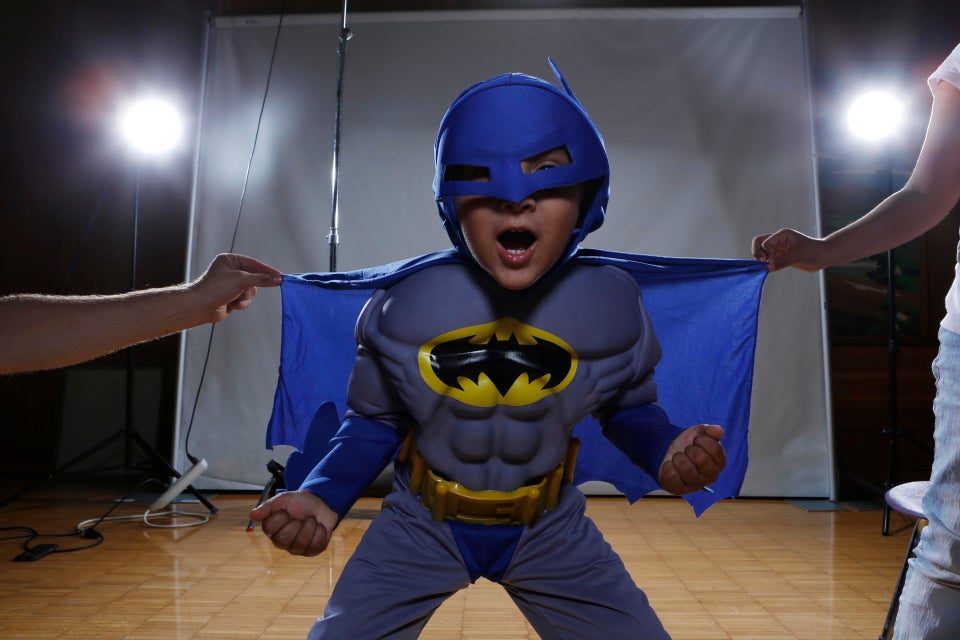 Hospitalized Kids Get Transformed Into Superheroes