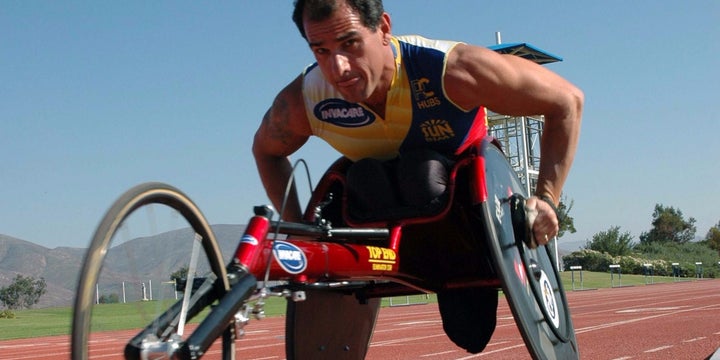 "You have to accept me the way I am." This is an important statement in that it reminds us not to get into a relationship with someone with a hidden agenda to change that person.
However, I see people using the statement as justification for remaining stuck in life. Actively dodging opportunities to take responsibility and grow as a human being.
In the disability community, I see the latter being exercised far too often. I've heard hundreds of stories of people with learning disabilities refusing accommodations, ignoring guidance from others and flat out refusing to try something new because, "stop trying to change me, accept me for who I am."
This my friend, is a load of horseshit. It's a unique privilege to be born into this world as a human being. Whether you are born with a disability or not, you have signed up for growth. Growth is how we make progress and ultimately make our mark on the world.
I have multiple disabilities and yes there are times when I feel growthed out. During those times I may feel depressed, frustrated or even helpless. But I ultimately remember my responsibility to figure out a way to get back up and keep moving forward.
I was having a conversation with a client who expressed frustration over a significant other who chooses to refuse new ideas and new strategies even if it would mean improving their relationship.
I suggested she ask her significant other this question, "when did you decide to choose being stuck instead of growth?"
Don't tell me it's too hard. I understand hard, in fact, I understand damn near impossible but I still do it. Why? Because that's what work looks like for us. When you have a disability things are harder. So what? Keep pushing, be patient but don't you ever opt out of growth.
My social skills have improved greatly over the years as I worked to improve my ability to listen, give up the desire to be right all the time, be considerate of other people's feelings and realize that it isn't all about me.
Learning new strategies does not mean that I'm not accepting myself. It doesn't change the Asperger's, the ADHD or any other label that many cling to as an inflexible part of their identity.
Wanting better results is not a betrayal of your community it is embracing the reality that human beings are wired for growth. When you improve the results you can create you improve your contribution to the world.
Don't be afraid to try and fall flat on your face. Why? Because that's the work. The work is in figuring out what will ultimately work. So I implore you to get to work.
I put myself out there in a vulnerable way to show you what can happen when you do the work. That's something I've chosen and committed to doing. Some will follow my lead and some will angrily reject me. So what? That's my work.