Ninety-three Discalced Carmelite nuns in 24 countries have reached out of their cloistered monasteries to sing together in a virtual choir honoring St. Teresa of Avila on the 500th anniversary of her birth. This union of voices came together through the musical vision of a Carmelite Sister in Reno, Nev., and the creative imagination of a technical wizard in the Midwest.
The result is two 6-minute videos of the sisters singing on a virtual stage, created by Kansas native Scott Haines. In one video they sing Teresa's famous words "Nada Te Turbe" ("Let Nothing Disturb You") in an original composition by Sr. Claire Sokol of the Carmelites of Reno. In the other, some of their Carmelite friars and Secular Carmelites join them in the 11th century "Salve Regina" chant with an added descant written by Sokol.
The music is hauntingly beautiful, but it is the moving collage of the Carmelites' faces as they sing that lifts the sound to greater heights. "It took me to places within myself I didn't know existed," said one Carmelite after viewing "Nada Te Turbe" during its premiere in San Jose, Calif. on Aug. 22 as part of the 500th anniversary celebration by Carmelites of the western U.S. "There are no words to describe how I feel," said another.
Virtual choirs are a relatively new phenomenon. At age 22, Haines produced composer Eric Whitacre's first virtual choir, "Sleep," in 2009, followed in 2010 by Whitacre's "Lux Aurumque," which features 185 singers from 12 countries. That piece has had nearly 4.5 million views on YouTube. Haines has formed the Virtual Musicians Group to continue assembling singers from diverse locations into virtual choirs through technology.
The Carmelite choir began with an email invitation from Sokol to all Carmel monasteries. By logging on to Haines' website, any Carmelite with computer and Internet access could listen to the music, download her voice part, hear the directions of the conductor, sing and submit the audio/ video recording to Haines at his studio in Kansas City.
"When I sang in front of the computer, I didn't feel alone in the room," wrote Soeur Agnes, a member of Le Havre Carmel in the northwest of France, when she sent in her video. "I was connected with all the members who participated in this adventure. I didn't see them, but I was sure we were building bonds upon frontiers oriented towards the same marvelous plan."
"I think St. Teresa herself would be very enthusiastic about this," wrote another choir member, Sister Lucia of the Risen Christ from Arnhem, the Netherlands. The choir also includes sisters from Australia, Brazil, China, Colombia, Croatia, Indonesia, Mexico, the Philippines, Singapore as well as Canada, Europe, and the United States.
A few Carmelite friars joined in the "Salve Regina" choir as did some Secular Carmelites who submitted recordings made in their homes. James Savage, music director of St. James Cathedral in Seattle, is the choir's conductor. The cathedral's 18-member Teresian Orchestra accompanied "Nade Te Turbe." "Salve Regina" is sung a cappella.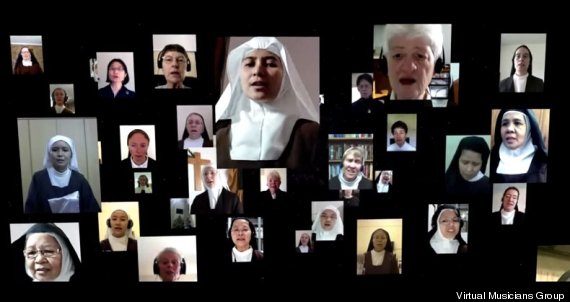 This virtual choir project is the latest in a long musical journey for Sokol, who was born into a musical family, the seventh of 10 children. Her father was the conductor of the Seattle Youth Symphony, and her mother sang with the Roger Wagner Chorale. Classical music filled their home. Seven of her siblings became professional musicians.
By age 10, Sokol was playing cello in an orchestra, having studied both cello and piano with the Holy Names Sisters in Seattle. Her professional career began while she was still in high school and continued after she earned a Bachelor of Music degree in cello performance from Indiana University. While a member of the Vancouver Symphony Orchestra, she heard about the Carmelite monastery in Seattle. "I walked in the door and knew I was home." A year later, in 1982, she entered the community. She was 28.
"As a nun, my music and spirituality began to come together," she said. In 1996 she composed "Therese's Canticle of Love" in honor of St. Therese of Lisieux, the young Carmelite who died in 1897 and was later named a Doctor of the Church. The piece was recorded in Seattle's St. James Cathedral and published by GIA Publications.
While Sokol was working on that piece, Leonardo Defilippis asked her to compose the musical score for his film, "Therese: The Story of A Soul." This meant she needed to quickly learn the Finale music notation software program. With her community's support, she stepped out of the cloister for the first time in 15 years for a one-month summer course in composition.
"This was a huge stretch beyond my comfort zone," she said. But "I took a deep breath and jumped." Her score can be heard on the film's soundtrack from Luke Films. Inc., and excerpts are included in her 2008 CD "Therese's Canticle of Love, A Musical Mosaic."
Reflecting on her musical pioneering, Sokol remarked, "In Carmel you are asked to do what you've never done before. You see a need, respond and so develop other talents and gifts."
Since transferring to the Carmel of Reno in 2001, Sokol has continued to write music. "It takes me deep within" she said. "I have no sense of where it's going when I begin. I have a text in front of me and something starts to come forth."
For "Nada Te Turbe" which she wrote last fall, the two main themes came to her within 20 minutes. Then she went to her computer to complete the music.
But the virtual choir project was another creative stretch because of its complex logistics. It was Haines who masterfully combined more than 200 video/sound tracks with images of Carmelite saints and the sisters at prayer. The final product is an exquisite gift to St. Teresa and all of us.
Both videos, Nada Te Turbe and Salve Regina, can be viewed on YouTube. The choral music is available from Oregon Catholic Press. CD's can be purchased from Carmel of Reno's website.
Related
Before You Go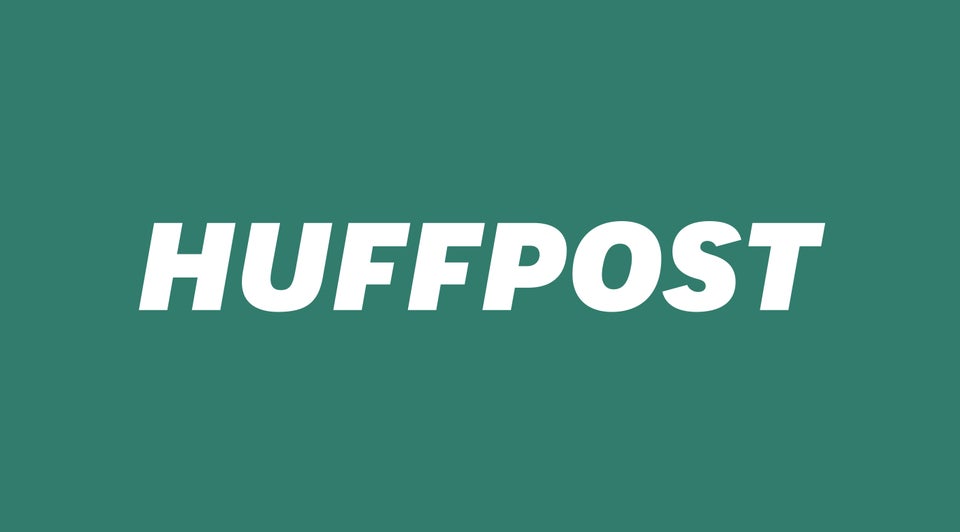 Fun Nuns!
Popular in the Community