Houston Astros' first baseman Yuli Gurriel has been suspended for five games next season for making a racist gesture in the dugout during Friday night's Game 3 of the World Series.
Gurriel had just hit a home run off of Los Angeles Dodgers' pitcher Yu Darvish, who is Japanese-Iranian and was born in Japan. Cameras caught Gurriel stretching the corners of his eyes with his fingers, a racist gesture against people of Asian descent.
Major League Baseball Commissioner Rob Manfred announced on Saturday that Gurriel would be barred from five games in 2018, the Associated Press reports.
Prior to Manfred's announcement, Gurriel had apologized for the gesture as well as for using the word "Chinito," a Spanish term that can be used as a slur against Asians, The New York Times reports.
"I just feel bad," Gurriel, who is from Cuba, told the Times through a translator. "If anybody got offended over there, it was not my intention."
He made similar comments to ESPN, adding that he has "a lot of respect" for Japanese people and "never had anything against" Darvish. He also characterized "chinito" as a common way in Cuba to talk about an Asian person.
Darvish appears to have accepted the apology. He tweeted out a statement on the incident, acknowledging that what Gurriel did was wrong, while urging the public to learn from the incident and move forward, rather than becoming angry.
"If we can take something from this, that is a giant step for mankind," Darvish wrote. "Since we are living in such a wonderful world, let's stay positive and move forward instead of focusing on anger."
This story has been updated with the news that Gurriel has been suspended.
Related
Before You Go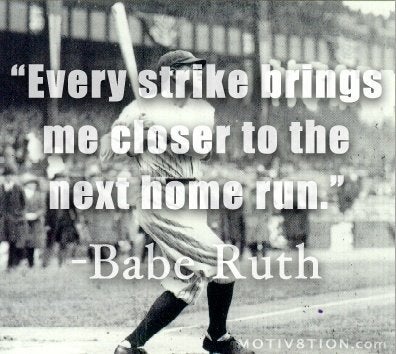 Best Baseball Quotes
Popular in the Community