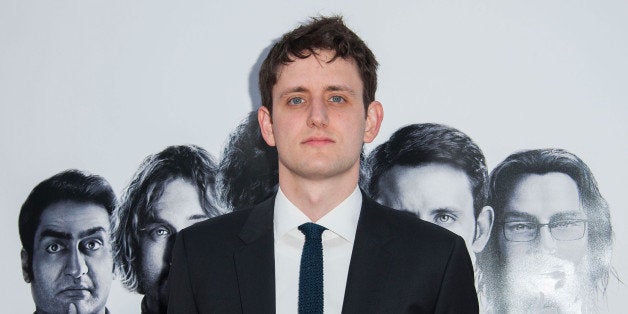 Zach Woods says his improvisation skills have come in handy for his role on HBO's new hit comedy "Silicon Valley."
"If I'm doing comedy, I try to improvise a lot. Even if they don't use it, it helps me loosen up and figure out the character," the actor, who started as an improv sketch performer, told The Huffington Post. "I think that if you're improvising on TV it's a great way to help the dialogue between actors and writers."
In case you're wondering, yes, a few of Woods' improvised jokes have made it into the final cut of an episode. One of the lines of which he's particularly proud took place between Jared and the Pied Piper employees in episode 8: "Chat Roulette used to be for social media but they pivoted to become a playground for the sexually monstrous."
Just to be clear, though, Woods isn't trying to take all the credit.
"Like 90 percent of that show is scripted, and the jokes are way, way better than anything you could come up with on the spot. But, [improv] is a great way to give it a natural feel and loosen you up," he said. "I think on a show like this, the chemistry is really important so if you can f*** around a little bit in the takes, it helps things feel less rehearsed and less staged."
Those who watch "Silicon Valley" know that Jared isn't necessarily the most well-liked or respected member of the group. He's often left out or forgotten about during key moments in which the characters bond. As it turns out, that character attribute sometimes mirrors reality.
"There's an episode where the guys go to a party and they don't think to invite Jared and the next day he's trying to figure out why he wasn't invited," Woods said with a chuckle. "When that happens, that means they did shoot a party scene and I wasn't there because I wasn't shooting that night. So they all hung out with Flo Rida and had this real bonding experience, and I was at home."
Unlike other characters on the show, Jared hasn't been given a behind-the-scenes background story. Woods, however, said he came up with a rather bleak backstory for the character for his own acting purposes.
"I think Jared, in my mind, has just gone through a series of trauma," Woods revealed. "One of the big things I like about him is that he's not self-pitying and seems very buoyant in a way. So in my mind he's been like passed around the foster care system or has gone through a series of really dramatic things and so he's kind of just buttoned up his button up and gone on with life."
A clip of one of Jared's low moments from "Silicon Valley"
HBO renewed "Silicon Valley" for a second season in the middle of the show's first run. This is good news for fans as well as the cast, some of whom have been friends for more than a decade. Woods, however, said that more exciting than working with his pals is working with one of his comedic heroes, Martin Starr, who plays Gilfoyle on the show. Starr previously played Bill Haverchuck on the cult hit "Freaks and Geeks."
"Bill is one of the best comedy TV characters, period. He was one of the funniest nuanced characters," Woods said of Starr's portrayal of Bill. "Sometimes you'll see people give performances in comedy with an ironic detachment where they'll sort of be remarking on the character from outside of it. They're sort of commenting as they're playing the character. I think it's hard not to do that. I've certainly done that. But, I think Martin, in that character, made it so that you can't see the acting. I just thought it was so moving and so funny and it changed the game for me. It was a totally different way to be funny."
A clip from "Freaks and Geeks" with Martin Starr's character
In an earlier interview with The Huffington Post, Woods' "Silicon Valley" co-star Kumail Nanjiani hinted at a possible live cast tour before the premiere of the show's second season. Woods was unable to confirm any other details, but he was more than happy to share his thoughts on the idea.
"I would f***ing love that so much!" he said. "I love hanging out with those guys so the idea of bouncing around America and doing a tour is… I'm uncomfortable with how excited that makes me."
Related
Before You Go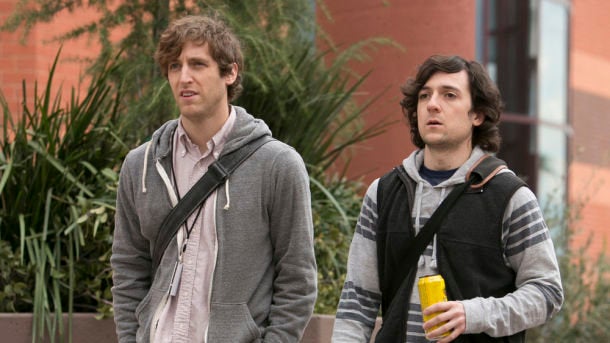 Silicon Valley HBO
Popular in the Community