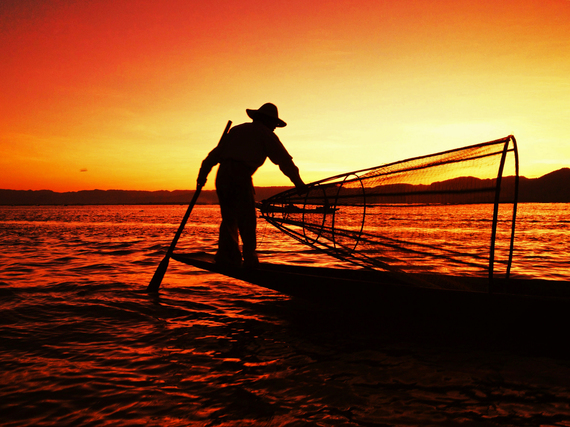 I believe that photography is the most accessible and democratic form of artistic expression. The ubiquity of digital cameras - on mobile phones or small point-and-shoot cameras all the way to large, powerful DSLR or medium format cameras - is making it ever simpler to capture high-quality images anywhere, anytime.
But as most will agree, making great photographs has little to do with owning the best and most expensive equipment. Personally, I believe that the real secret behind great photography is in how you see a moment and interpret it in a still frame, regardless of what type of camera you are using. Are you able to make something ordinary appear extraordinary by showing it differently? Are you able to make the viewer feel an emotion when they see your photograph? Are you able to transport someone to a moment with you simply by pressing the shutter?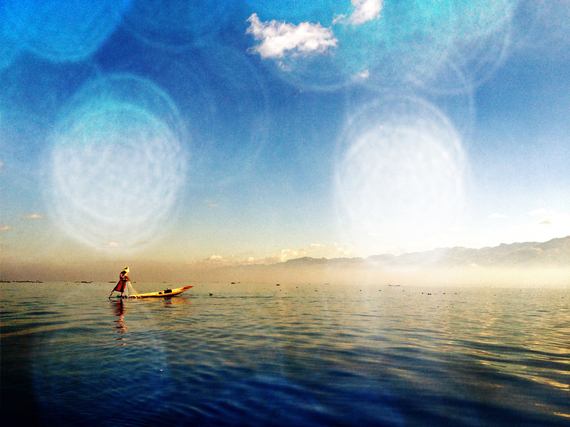 I often find it hard to imagine what I did before I owned an iPhone. I've shot more pictures in the past five years than I have in my entire life, making more than twenty-five thousand photographs that I never would have ever created if I'd not had a camera in my pocket all the time.
My iPhone has undoubtedly made me a better photographer. As anyone who loves photography will attest, you cannot turn creativity on and off; amazing photographic opportunities exist all around us. And an endless stream of imagery floating across my screen from photographers across the globe on Instagram and Twitter and Flickr provides me with constant stimulation and inspiration. As photographer Chase Jarvis succinctly stated, "The best camera is the one that's with you". And my iPhone always is.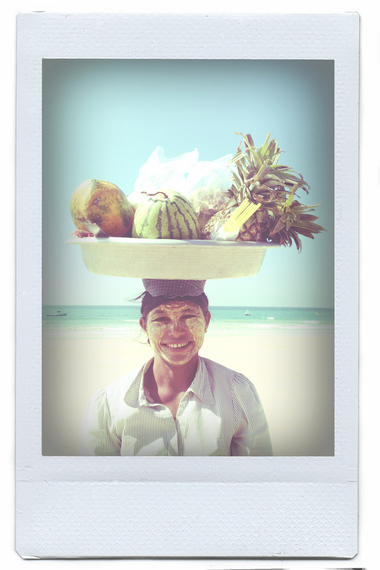 As a professional photographer, I am paid to document my experiences around the world. It is an amazing job, and I feel truly thankful and fortunate for my career and the opportunities I have. But, candidly, it is so invigorating to visit a new country, enjoy the sights and sounds and actually experience the journey - to be present and live the adventure, observing more with my own two eyes while being less concerned about capturing every moment through the lens of my camera. This is the approach I consciously took on a recent holiday to Myanmar.
I packed a camera bag full of my Nikon DSLRs and fast lenses, which I dutifully lugged on six flights into, across and out of "The Land of Golden Pagodas", and only dug them out of their cocoon twice in more than two weeks. It was refreshing, but more than anything else, it was liberating.
Of course, this doesn't mean that I didn't make many hundreds of images in Myanmar. It just meant that I did it differently. Rather than actively hunting for photographs, I allowed the photographs to find me. And I did it entirely on my iPhone. The result is a different kind of travel and photographic experience than I am used to having when working with my 35mm cameras. It was refreshing, but more than anything else, it was liberating. And I loved it.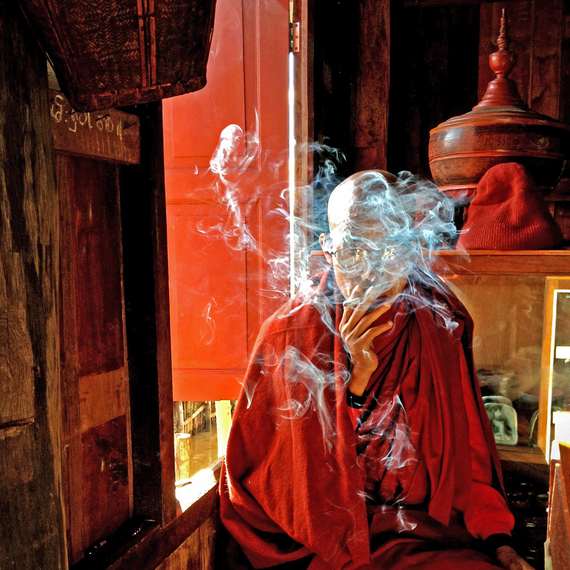 I once read that a camera is a great excuse to delve into a place deeper than we otherwise would. I like this description. Making an interesting photograph means we must observe our surroundings differently and look beyond the obvious to see something unique and special.
I have always called my style "Choose Your Own Adventure Photography" after the books I used to read as a child. Literally and creatively, I can go one direction and discover a remarkable photographic opportunity; or I can go another direction and find something entirely different. It is this serendipity that is the beauty of photography for me. The 15 days I spent exploring and experiencing and enjoying Myanmar with my iPhone further validated this philosophy.
Scott's father is an avid and accomplished amateur photographer. When he was a young boy, he taught Scott how to operate a manual camera, skillfully interpret light and imaginatively compose an image. But more importantly, his dad instilled in him a sense of wonder and adventure; it is these traits that truly make Scott a photographer.
Scott's unique narrative photographic style has resulted in him being honoured by Luerzer's Archive as one of the "200 Best Ad Photographers Worldwide" and chosen by Nikon as "One of Asia's Finest Photographers".
Scott's work features regularly in international publications such as National Geographic Magazine, GEO, Condé Nast Traveller, Travel + Leisure, Monocle, Vogue, GQ, Esquire and The New York Times.
Scott has photographed international advertising campaigns for celebrated global brands Google, Adidas, MasterCard, Johnnie Walker, Bacardi, InterContinental Hotels, Standard Chartered Bank, Nestle, Johnson & Johnson and Unilever.
Scott is a Nikon Ambassador, a SanDisk Extreme Team Photographer and a Getty Images Global Assignments Photographer.
Calling all HuffPost superfans!
Sign up for membership to become a founding member and help shape HuffPost's next chapter