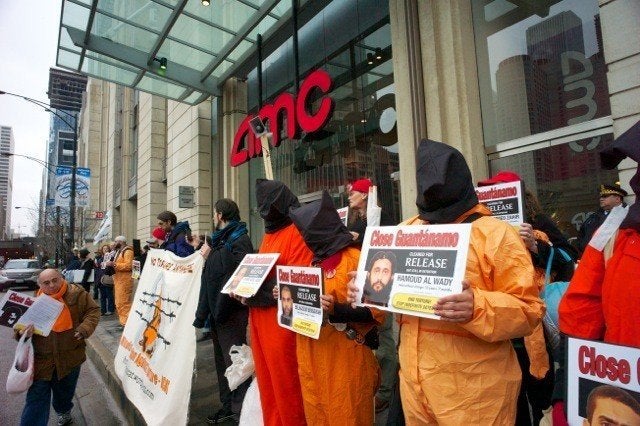 As the controversy continues over torture scenes in Zero Dark Thirty, the film about the hunt to capture Osama bin Laden, a group called the National Religious Campaign Against Torture has joined to protest the gruesome depictions of torture in the movie by leafletting showings of it nationwide.
"Hundreds of thousands of people will see Zero Dark Thirty, and many of them will walk out of the theater believing they saw the truth," said the Rev. Richard Killmer, Executive Director of NRCAT. "But the film is not based on the facts about torture. It is a work of fiction that depicts graphic acts of torture; it is neither investigative journalism nor congressional oversight. The movie's inappropriate -– and dangerous –- implication that the use of torture by U.S. authorities produced critical intelligence, including finding Osama bin Laden, is inaccurate."
The campaign is happening at movie theaters in New York City; Los Angeles; Chicago; Pittsburgh; Portland, Ore.; Buffalo, N.Y.; West Hartford, Conn.; New Haven, Conn.; and Austin, Texas. The group also organized an interfaith prayer service on Friday afternoon during which Catholic, Protestant, Muslim and Jewish leaders described why their traditions oppose torture and called for President Barack Obama to close the prison at Guantanamo Bay. (Friday was the 11th anniversary of the day the first detainees were imprisoned at the detention center).
The organization is also targeting current efforts in the Senate Intelligence Committee, which late last year released a 6,000-page report on its three-year investigation into the U.S. government's use of torture during interrogations. The purpose of NRCAT's campaign is "to publicize the torture report's findings so Americans know the truth about torture committed by their government in their name," organizers said in a statement.
The film has found criticism not only among activists, but in the government itself. Sen. John McCain (R-Ariz.) and Sen. Dianne Feinstein (D-Calif.), members of the Intelligence Committee, have come out against the film's depiction that torture netted important information in the hunt for bin Laden. McCain said filmmakers fell "hook, line and sinker" about the use of torture in catching bin Laden.
Before You Go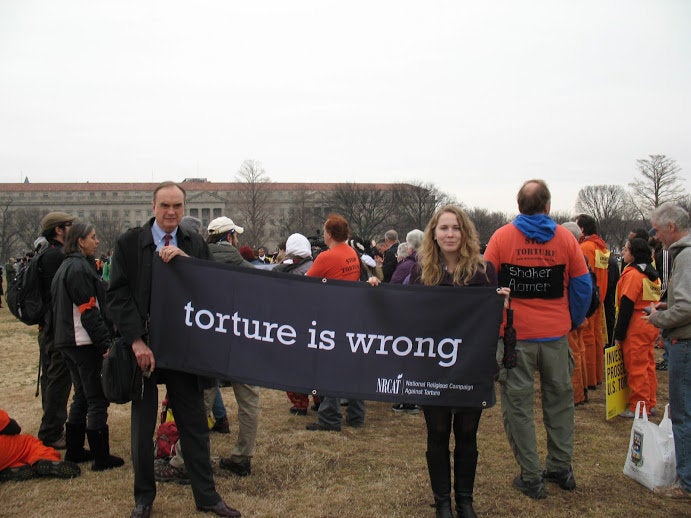 'Zero Dark Thirty' Protest
Popular in the Community