It is hard to deny that with every point and click or changing of the channel that we are constantly bombarded with an overwhelming amount of bad news or media-generated fluff, or are simply bogged down as we wade through the muck of commercials that promise to super-size our lives and our waistlines.
Some of the greatest minds have argued that the end will come not with a bang but a whisper. So perhaps change will not be a simple or quiet evolution, but instead a peaceful yet no less vigorous revolution; and how better to move the masses than through music, fitness and dance?
At a time when the music industry has lost some of its greatest talents, and joyful noise is often traded for the salacious, an unexpected bright spot is burning red-hot in the name of all things Zumba. With a rich history in leading the pack, the brand has once again defied all the odds and broken all the rules by bringing together a seemingly mismatched team including the likes of Latin mega-stars Paulina Rubio and Daddy Yankee, along with the iconic Vanilla Ice, to create not only the next generation in fitness, but an entirely new platform for both artist and consumer.
"To me, dance and music are great ways to unite people while at the same time helping them to live healthier and better lives," said Rubio at a press event.
Daddy Yankee also saw the potential in the new interactive music construct and has incorporated his talent and fan-base into the mix. During a recent red carpet event in Orlando, Fla. for the brand's official announcement of the partnership he remarked, "In terms of my career, Zumba is a great platform and a logical fit because my music is all about the rhythm and so is Zumba. So it's a great partnership, a no brainer right? Now all people need to do is turn up the volume, let go of all their inhibitions and burn some calories."
With a Latino vibe being the core of the creator Beto Perez's vision, it is no surprise that Rubio and Yankee saw the writing on the wall, but equally intriguing are the likes of Vanilla Ice and Kathy Najimy. Najimy, who kicked things off during the convention's keynote, joked: "I once thought Zumba was the Spanish word for 'buffet' but quickly fell in love with the workout which allows me to dance with people who are all wearing clothes like they are in a production of Godspell."
Certainly no stranger to a raised eyebrow or two, Vanilla Ice has shown that a good beat can't be beaten down as his iconoclastic song "Ice, Ice Baby" has risen from the ashes like the mythical phoenix to live again. And to make it even more fascinating, the remix was unveiled live in concert with a performance by Vanilla Ice before 7,000 Zumba instructors from across the globe -- all experiencing the new music and choreography for the first time in a giant group master class taught by Vanilla Ice and Zumba creator Alberto "Beto" Perez.
The pop culture phenomenon Heroes directed us to embrace the reality that we must "save the cheerleader, to save the world." While we are not on the brink of an apocalypse, we are faced with some real hope in the wake of so much adversity. So maybe it's time to turn off the television and turn up the music. Sometimes we end up finding a yummy slice of health and wellness in some of the most unlikely places.
DISCLOSURE: Please note that in the spirit of full disclosure, I was in no way compensated by Zumba or any of its holdings in exchange for posting this article.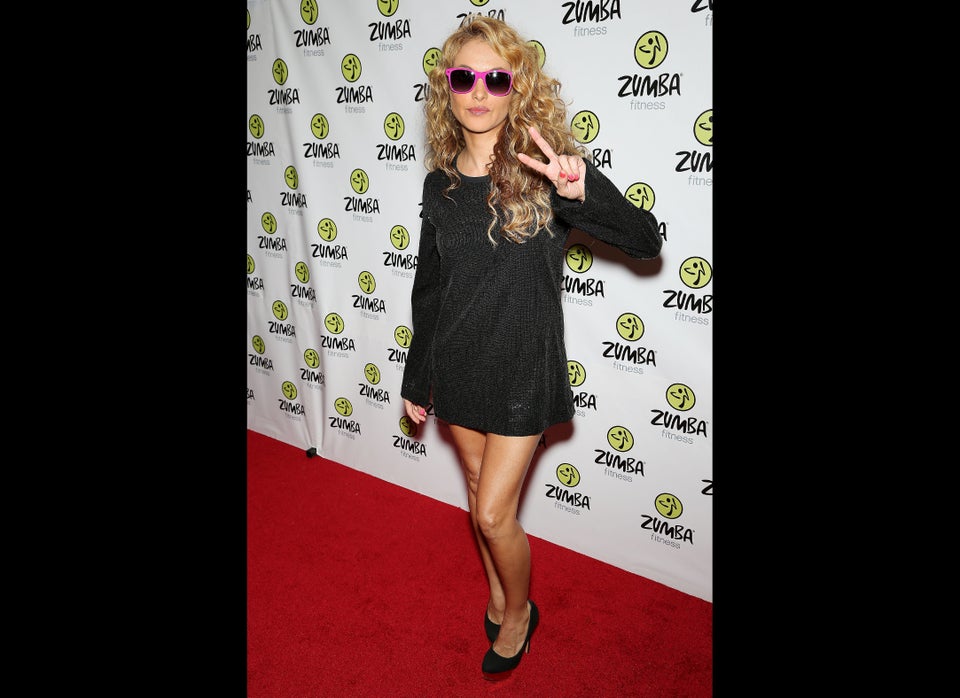 Is This The Future Of Music?