Donald Trump's campaign team were in communication with Russian officials far more than currently disclosed and even discussed bypassing US intelligence agencies to set up a back channel direct to Vladimir Putin, according to reports.
Reuters say sources familiar with the current FBI and Congressional investigations into the matter say Michael Flynn and other advisers exchanged at least 18 undisclosed calls and emails with Russian officials in the last seven months of the 2016 presidential election campaign.
Six of the previously undisclosed contacts described to Reuters were phone calls between Sergei Kislyak, Russia's ambassador to the United States, and Trump advisers, including Flynn, Trump's first national security adviser, three current and former officials said.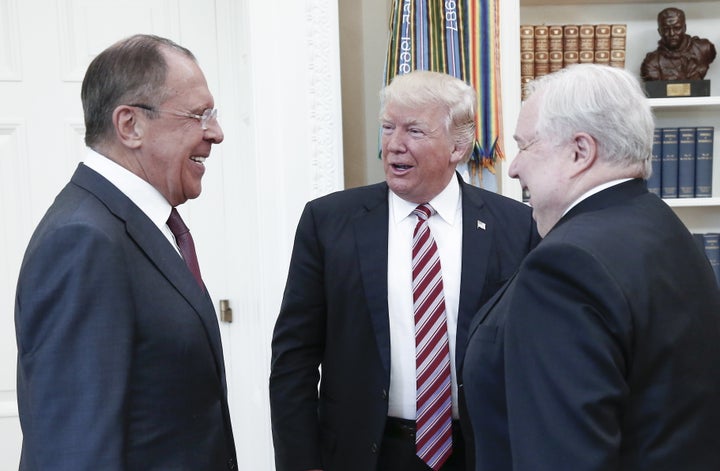 Conversations between Flynn and Kislyak accelerated after the 8 November vote as the two discussed establishing a back channel for communication between Trump and Russian President Vladimir Putin that could bypass the US national security bureaucracy, which both sides considered hostile to improved relations, four current US officials said.
In January, the Trump White House initially denied any contacts with Russian officials during the 2016 campaign. The White House and advisers to the campaign have since confirmed four meetings between Kislyak and Trump advisers during that time.
The people who described the contacts to Reuters said they had seen no evidence of wrongdoing or collusion between the campaign and Russia in the communications reviewed so far. But the disclosure could increase the pressure on Trump and his aides to provide the FBI and Congress with a full account of interactions with Russian officials and others with links to the Kremlin during and immediately after the 2016 election.
The White House did not respond to requests for comment. Flynn's lawyer declined to comment. In Moscow, a Russian foreign ministry official declined to comment on the contacts and referred Reuters to the Trump administration.
The revelations come the morning after it was announced the Justice Department has appointed former FBI Director Robert Mueller as a special counsel to lead a federal investigation into allegations that Donald Trump's campaign collaborated with Russia to sway the 2016 election that put him in the White House.
Trump appeared to be taking it badly...
Mueller will have sweeping powers and the authority to prosecute any crimes he uncovers.
The surprise announcement to hand the probe over to Mueller, a lawman with deep bipartisan respect, was a striking shift for Trump's Justice Department, which had resisted increasingly loud calls from Democrats for an outside prosecutor, reports the Associated Press.