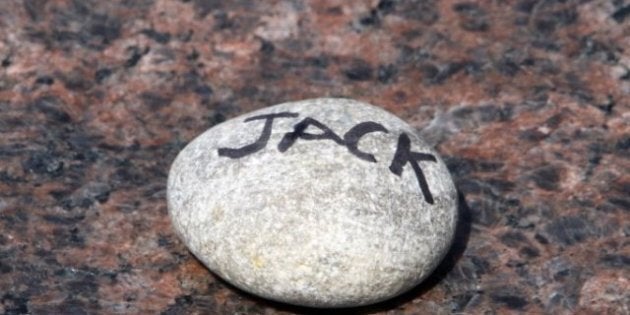 After Jack Layton's death was announced on the morning of August 22, cities across the country made plans to remember him.
Through Facebook and Twitter, Torontonians came together at a memorial for Layton that afternoon at 4 p.m. Hundreds gathered in downtown Toronto's Nathan Phillips Square to commemorate Layton's life and legacy. It was an informal and impromptu event, with just a few NDP members reading Layton's final letter to Canadians.
It was also simply a time to shed a few tears and offer some hugs. The mood was generally sombre throughout the afternoon and early evening, with Torontonians coming across the city to write messages on a makeshift memorial wall.
Here's a slideshow of some of the messages and faces seen at Toronto's unofficial Jack Layton memorial.