We live in an age where reruns are a dying tradition. Trust me on this.
Hilarity ensued as thousands of people snickered at the gag, likely feeling vindicated by the clip that served as an extension to an already cemented idea that she is an odd duck who would be a disaster as leader of the official opposition.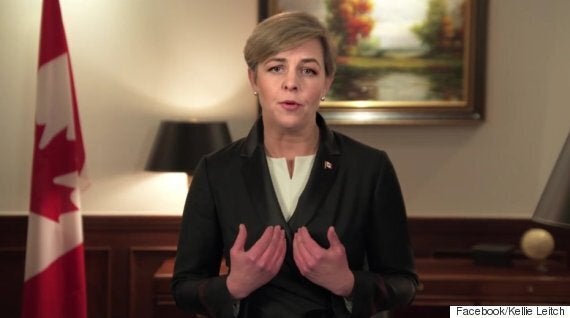 But I was wrong to post that video. Adding another layer of ridicule to the candidate who embodies the divisiveness and populist unrest we are seeing south of the border is not innocuous, and may even help propel Leitch to the leadership role she covets.
Leitch's stance on tightening the vetting process for immigrants and refugees is not the sole parallel between her and President Donald Trump, and we are dangerously recreating the identical scenery that enabled him in the first place. The American media opted to saturate their coverage of Trump, even when he was struggling during the Republican primaries. Every rally, every speech, every controversial or bizarre statement was covered ad nauseum, gifting the real estate mogul with invaluable media coverage most candidates only dream of acquiring.
If this pattern holds, she will certainly be in the top three when the race heads to the convention on May 27th.
That's the backbone of this perfect storm, by the way; the reflex of her ardent supporters to rally behind her when she is being attacked. It harkens back to the reliability and passion of Ford Nation, when rob Ford's immovable army would relentlessly defend their champion, partly because they believed in his message, but mostly because they liked the idea of fighting against the progressive wave that was constantly on his case.
And that's the rub for non-conservatives -- they can't navigate the notion of not attacking a populist conservative, even if they do so at their own peril. When Ford was bumbling his way from bar to bar, stopping for photos with stained shirts and drunken expressions, his popularity either remained the same or increased, flabbergasting sensible liberals from High Park to The Beaches.
When Trump's infamous "Grab em by the pussy" tape came out, incensed progressives shouted from the rooftops, but his popularity never dwindled. Leitch is either intentionally trolling Canadians who loathe her by putting out videos that are obviously bizarre and cringe-worthy, or she is an unwitting benefactor after the avalanche of insults commences. In either case, her detractors are taking the bait, giving endless ammunition to conservatives who like her message and live for duking it out with their ideological opposites.
If this pattern holds, where the media provides publicity, her critics attack, and her supporters hold the line, she will certainly be in the top three when the race heads to the convention on May 27th. Kevin O'Leary, the outlier candidate who is also compared to Trump, albeit for entirely different reasons, doesn't appear to have the same type of passionate followers as Leitch, and probably won't get over the bilingual hurdle, leaving Leitch as the sole proprietor of populism among the remaining candidates.
Of course, if the media were so inclined, they could focus on other candidates who are polling well among actual delegates and party members. Some coverage is finally being spread around to leadership hopefuls like Maxime Bernier and Andrew Scheer, but Leitch's team by now understands that any new controversial statement, or bizarre video, or populist rhetoric will be assisted by endless punditry and editorials, and the pattern will reboot one again.
So what is the solution, other than the media undergoing a complete operational transformation where mega-coverage and pearl clutching is replaced with sensible reporting? And how will Leitch's critics ignore the temptation to spotlight her demagoguery through unending malice and mockery?
If you can answer either of those questions, you should pick up the phone and demand to speak with one of her rivals.
And if you are an editor at a mainstream media outlet, you should consider being a modern pioneer in your industry, spearheading a vision of ethics instead of always succumbing to tabloid.
Finally, if you are a blithesome critic of Leitch and her obviously dangerous game of unabashed populism, step away from your laptop or smartphone and understand the following; it may feel good to post a meme or video that eviscerates the politician you have deemed hateful and problematic, but by doing so you are enabling her campaign.
We've seen this show before, and there is no need for a rerun. Trust me on this.
Follow HuffPost Canada Blogs on Facebook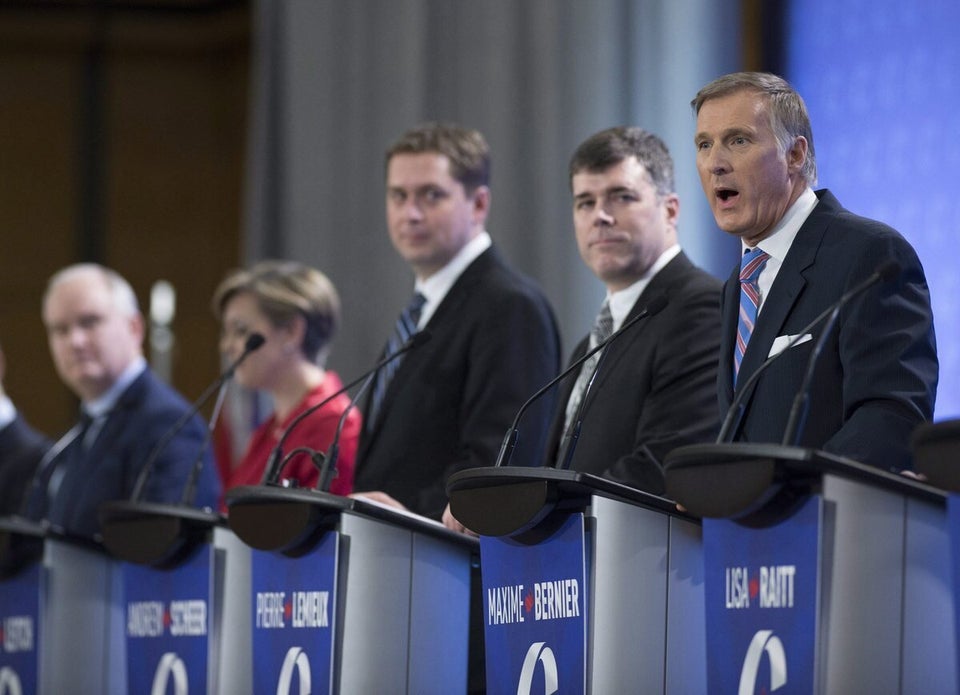 Conservative Leadership Candidates
Popular in the Community