Lots of jobs. Plenty of investment and incredible growth opportunities. Access to a growing and increasingly prosperous Asia-Pacific market, the first of many that would soon be open to Canadian companies.
Before Canada's trade deal with South Korea went into effect two and a half years ago, these were the promises being made by Harper government officials, despite words of caution from Unifor and others.
Well, the results are in. And they are underwhelming, to say the least.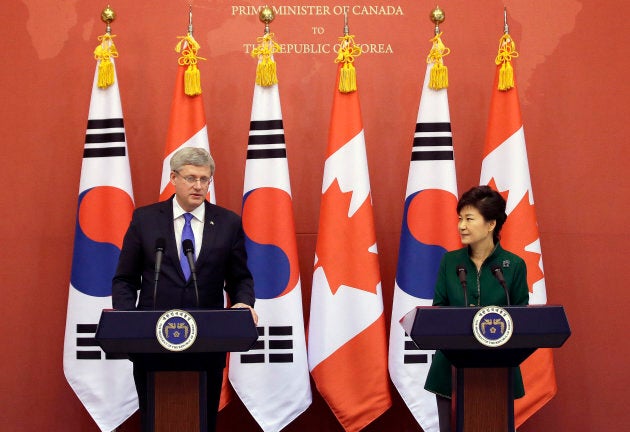 On nearly all accounts, Canada's trade agreement with Korea has been an economic bust. In fact, the benefits of the deal have overwhelmingly favoured Korea.
Efforts to ship more Canadian goods to a market that has benefited from an array of active industrial support measures and government backed export-led development tools has been futile. Canada continues to take in far more goods from Korea than we export back. Korean imports, already high before the trade pact, are up 47 per cent over the past two years. Canadian exports to Korea over the same period are up just five per cent.
On manufacturing, the outcomes are as expected. Korea has shipped an additional $3.2 billion worth of manufacturing goods into Canada since the deal, while Canada has shipped back just $200 million -- a 16:1 ratio. Auto trade has remained a virtual one-way flow of vehicles and parts from Korea to Canada. While Canadian auto exports to Korea have grown by just $13 million since 2015, Korean imports have increased by more than $400 million.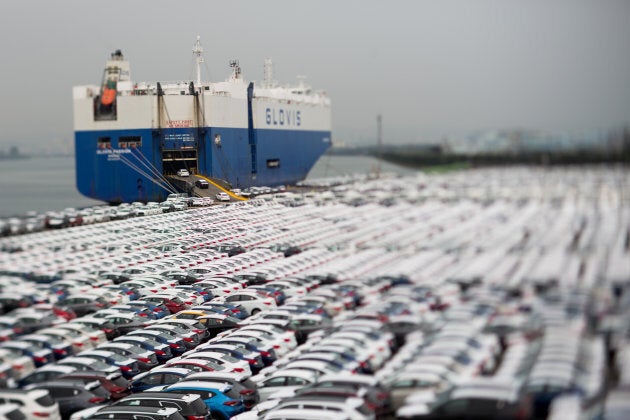 What's worse: the value of Canadian agricultural exports under the deal has actually fallen. Sure, Korea banned Canadian beef exports in the wake of a mad cow scare, but that was lifted a year and a half ago. If agriculture was to be the big winner in this deal, as many predicted, the trade numbers don't bear that out.
All of this is far cry from what we were led to expect from a trade deal with South Korea. Workers and communities across Canada, desperate for more jobs, were told we'd see a jump in exports of 32 per cent, resulting in a $1.7-billion boost to the economy.
That's wishful thinking. And it ignores the complexities of Korea's economic development model instituted after its devastating financial crisis in 1997, including a mixture of non-tariff measures to bolster trade, state-subsidized finance and investment, close relationships between top-tier producers and suppliers, and state policy to cut the exchange rate. A NAFTA-style trade deal, in this scenario, was destined to make trade even more imbalanced. We said it would, and it did.
We don't need more Trumps. But we also don't need more false free-trade rhetoric.
What frustrates me more than these numbers is this: once a trade deal is signed, sealed and delivered, a collective paralysis appears to fall on government officials and policymakers. If a deal's done, then it's done for good. And we just have to learn to live with the consequences, good or bad.
The failure to fully assess and appreciate the impact of trade deals in communities has only led to doubt about the worth of trade among many people.
Even the Canadian Senate, in a report largely trumpeting free trade as an economic policy, this year recommended that trade deals be subject to comprehensive assessments after they have come into effect, so we can see what the true short- and long-term impact has been. That's a good idea. It could help inform Canada's broader trade strategy, and is long overdue.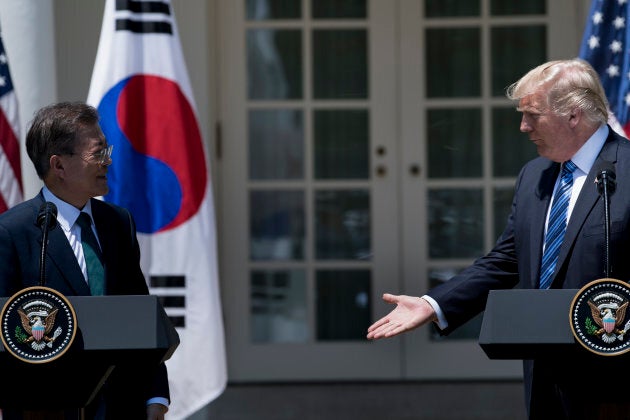 Our current government, which has been remarkably open and willing to think critically about trade, could heed this recommendation -- and examine the Korea deal as a starting point.
Recent signals from the United States indicate that it intends to open discussions with Korea on revising its own 2012 trade pact. This, too, is a response to the one-sided outcomes of the deal, as U.S. goods exports to Korea have been largely stagnant while imports have accelerated. And, frankly, any effort to fix these growing imbalances makes sense.
I suspect the likes of Donald Trump -- who feed on the public's anger about lost jobs and bleak futures to advance a dangerous and destructive right-wing and anti-immigrant agenda -- will use this renegotiation to flex its economic muscle, not unlike his bully approach to the impending NAFTA renegotiation.
We don't need more Trumps. But we also don't need more false free-trade rhetoric.
Trade is vital to Canada. But trade is more than simply signing free-trade deals. The Korea experience reminds us to be skeptical. We need a truly progressive trade agenda for this county, one that puts the needs of workers and their communities front and centre. Trade must be about fairness, not more control and power for a select few.
Follow HuffPost Canada Blogs on Facebook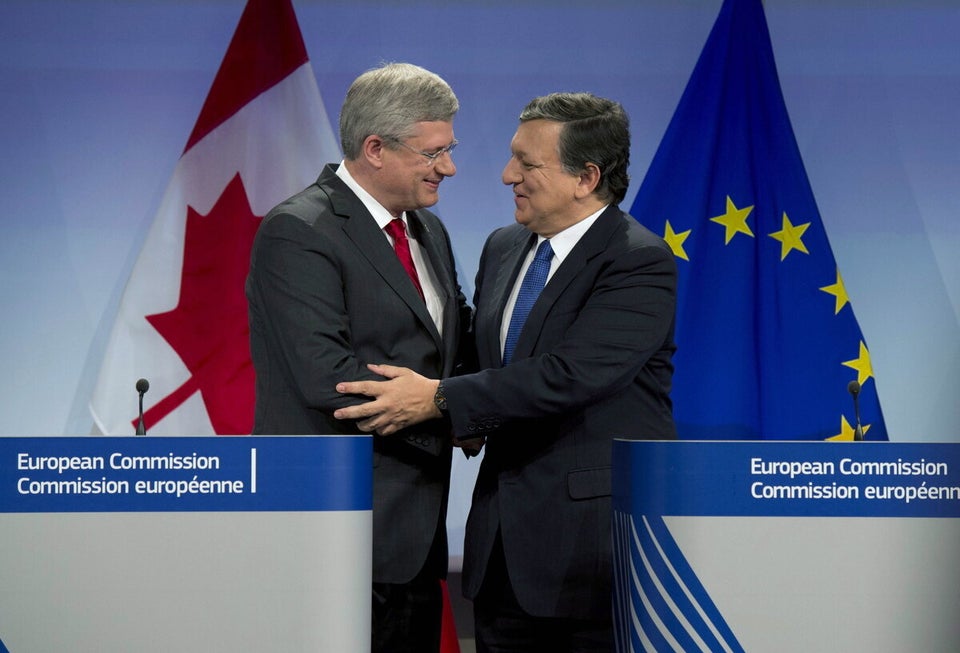 Canada-EU Free Trade Deal: What You Need To Know
Popular in the Community