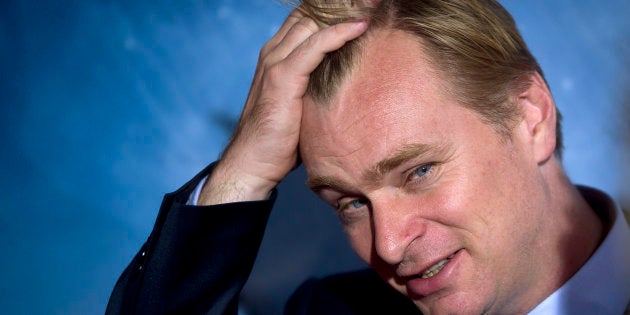 Christopher Nolan, arguably one of the most successful filmmakers in the world, is currently in India with a mission. He's promoting a cause of which he's perhaps the last champion -- a revival of shooting films on 70 mm reel as opposed to digital, which is what most of the film industries around the world have embraced.
It wouldn't be an overstatement to suggest that digital filmmaking has revolutionized the way not only films are made, but also the manner in which they are consumed, a progression that's triggering the potential extinction of the film reel as filmmakers of yore knew it. As cameras transitioned into digital devices and eventually slid inside a cellphone, reel maker Kodak's descent into the dark chambers of obscurity was only a matter of time. One of the most celebrated films in 2015 was the Sundance breakout hit, Tangerine, which was in fact, shot entirely on an iPhone 5s.
Which is literally the opposite of Nolan's personal cinematic instincts although he's fine with others doing it. "People should use whatever tools possible to express themselves," he said. But he himself is resistant to the idea, and perhaps from a purist point of view, you cannot blame him. But for a director who's often celebrated for his visionary storytelling, his obsession with the long-established style of filmmaking makes him come across as a traditionalist. It's a bit like old-school journalists romanticizing the notion of writing for newspapers over websites. The thought is rooted in nostalgic passion but not pragmatism and is at odds with shifting realities.
Responding to this question that HuffPost asked him, Nolan, dressed in his signature suit jacket, addressing a bunch of journalists, said, "To me, film is a medium that I love and it isn't just me, but a whole lot of other filmmakers who love shooting on film. It's not about the past or anything, it's just a way of telling a story. We tried to make Dunkirk in a very ambitious way and experimented with a lot of structural techniques. So me being a traditionalist is a technical question, not an artistic one."
Organised by the Shivendra Singh Dungarpur-led Film Heritage Foundation, Nolan's India visit included multiple sessions on the need to preserve film and shoot on celluloid, meetings with the power brokers of the Indian film industry (2 top cinematographers have already committed to shooting on film going onwards), and special screenings of two of his recent releases, Dunkirk and Interstellar.
At the Dunkirk screening at the Imax theatre in Mumbai, Nolan was garlanded and a group of fanboys greeted him with an odd-sounding chorus that went, "Chris Chris... Nolan Nolan," much to his awkwardness and amusement.
Nolan's disinterest in digitization is also reflected through the fact that he doesn't own a phone or use email, something he accepted in a 2015 interview with The Hollywood Reporter. ("it gives me time to think," he had said). Has that changed over time as we become increasingly reliant on technology?
"At least I don't have to worry about my Facebook data," he laughed, referencing the Cambridge Analytica scandal that has rocked Mark Zuckerberg's social network.
On a serious note, he said, "No. I don't want to live that kind of life. We may live in the digital age but we live in the analog world." He is also averse to the word digital itself, calling it meaningless. "There is a problem with the word digital. What is digital? At this point in our culture, the word is essentially meaningless. Digital technology is used in everything. I used a massive amount of digital technology in my films. Analog has a relationship with real life in a way that the digital simply does not."
Films, besides being an outlet for escapism, are also a medium instrumental in chronicling the times we live in. The current climate of polarization in American politics wouldn't feel out of place in one of Nolan's Batman movies with Donald Trump being a classic Batman villain. In an uneasily eerie move, Trump even ripped off a quote from Bane in his inaugural speech. As an influential filmmaker active in the Trump-era (Steven Spielberg, for example, made The Post in record time just to make a point about a Republican President at war with the press), how do the socio-political realities, the rise of the Far Right, the systematic dissemination of fake news, the cultural reckoning in America etc. affect the stories he chooses to tell?
Nolan paused to think about Trump's quote.
"He did quote Bane, I remember," Nolan said.
"But as for me, I'm very instinctive as a filmmaker. That's all, there has to be a story that grabs me," he said.
While Quentin Tarantino once threatened to retire if celluloid goes completely extinct, Nolan has a more moderate view. "It's very important for me to present myself as a very practical filmmaker. He (Tarantino) told me that 4 years ago and I realized that it will be very difficult for me to muster up the courage in the morning and go to work if there weren't a real camera on the film set."
But will the younger generation, some of who may not even have seen a film shot on 70 mm, care enough for the preservation of something they feel no emotional attachment to?
Moreover, will there be enough projectionists and technicians around for the tech know-how to be passed down? Nolan thinks that's the real challenge. "The knowledge needs to be handed down while these people are still around. There are some theatre chains in the US that have archival workshops every year. I think we should start getting recorded testimonies from these people who understand the technology well."
The Inception filmmaker, a poster boy for cinema nerds who passionately debate the ending of Inception or the sociopolitical significance of The Dark Knight in hipster cafes, isn't just ready to write and direct for streaming studios.
In the past, he decried Netflix, telling IndieWire's Eric Kohn, "I think the investment that Netflix is putting into interesting filmmakers would be more admirable if it weren't being used as some kind of bizarre leverage against shutting down theaters." He later sent some sort of an apology to Ted Sarandos, the streaming giant's chief content officer but didn't retract his statement.
When HuffPost asked if he's now open to working for Netflix, Nolan heard the question and simply smiled.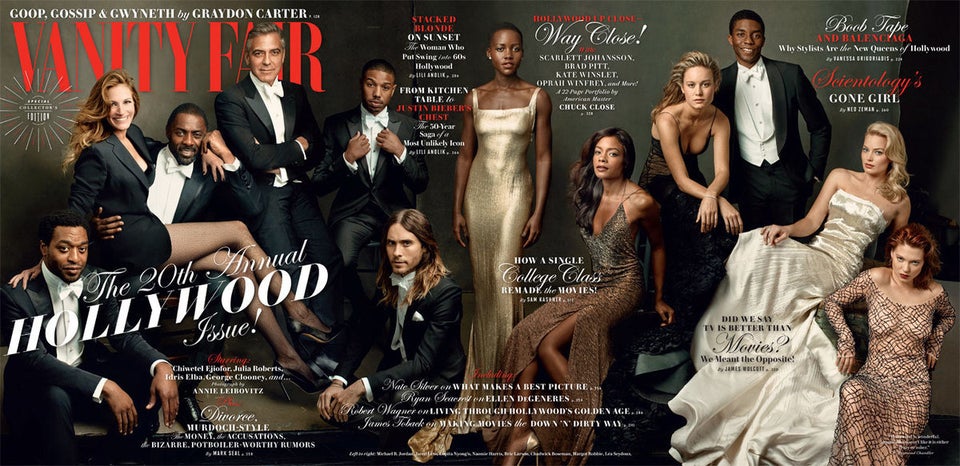 Vanity Fair Hollywood Covers
Popular in the Community