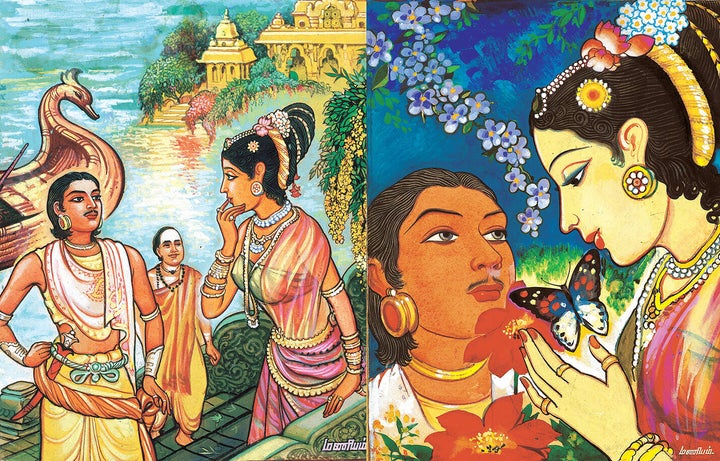 Even at 82, when her memory was failing her, my Periamma's face would light up at the mention of Ponniyin Selvan. The name would make her feel like she was 12 years old again, running to a neighbour's house for a copy of Kalki to read the latest instalment of the novel.
"My father detested the idea of borrowing, but Ponniyin Selvan was beyond all such notions. The charm was irresistible," she would tell us.
It was Periamma who opened the fascinating world of Ponniyin Selvan to me—her enthusiasm when she spoke about her desperate wait almost 70 years ago to read the next episode was infectious.
My aunt was among the tens of thousands of readers to whom Ponniyin Selvan, first serialised in the 1950s, opened up an alluring world of love, friendship, valour and treachery. Reading the epic was an experience akin to holding the little finger of Kalki (Kalki Krishnamurthy, the author of Ponniyin Selvan and editor of the magazine) as he skilfully built up his characters, who loved and lost in the time of the Chola empire. The serialisation of the novel increased the circulation of Kalki to 75,000 copies. After its first run was complete, the story was serialised at least twice more in the magazine.
Together, the 293 chapters of the epic add up to more than 2,000 pages, and many new readers have discovered it in five-volume sets at bookshops. But, for a number of reasons, this literary saga close to the hearts of Tamilians has not been translated onto the screen. But that 70-year wait may come to an end now.
News reports say that two big names, director Mani Ratnam and filmmaker Soundarya Rajinikanth, have separately begun work on the challenge of filming this long, complicated story. While Mani Ratnam, who has long been rumoured to be interested in this project, hasn't formally made an announcement yet, Aishwarya Rai, who is expected to play a key character, confirmed it in an interview. Plenty of other big names, including Vikram, Anushka Shetty and Karthi, have also been bandied about.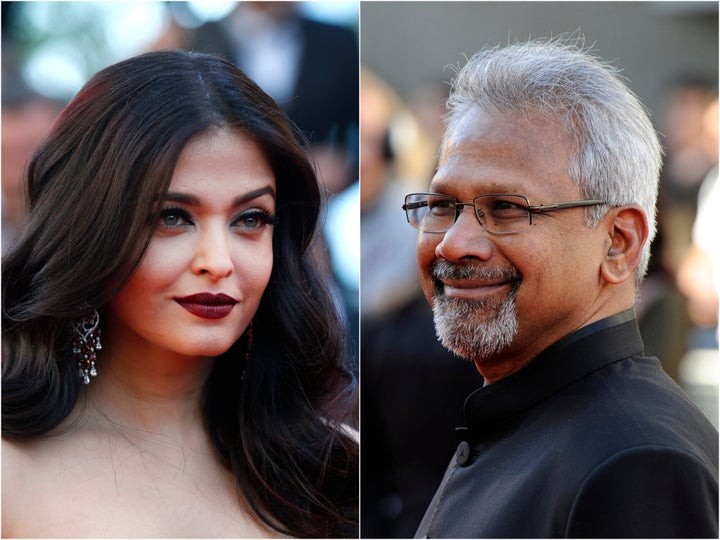 While Mani Ratnam is aiming for the big screen, Soundarya, daughter of superstar Rajinikanth, is looking to produce a web series that she has called her "dream project".
"From the day I read this amazing novel, I was determined to narrate this impeccable story in the visual medium and have explored every single avenue that offered the possibility to realise this vision," she said in a recent statement, where she also promised that the show will live up to "the expanse of the epic".
K Kavithran, a 26-year-old research scholar who wants to write Tamil films, says the experience of reading Ponniyin Selvan is so magical that any director or actor who has read it will want to turn it into a film.
"Ponniyin Selvan has inspired me to write poems, which I hope to publish soon. But I have also written a script," he said.
Like many of its readers, Kavithran also eagerly awaits seeing the epic on screen.
"It is exciting but also worrying at times. Who would want to see a bad version of Ponniyin Selvan? It would be extremely difficult to bring that landscape, the intricacy of characters on screen. I don't think three hours would do justice to what Kalki wrote."
Why did it take so long?
Ponniyin Selvan (literally 'the son of Ponni'), arguably the first historical novel of Modern Tamil, has long tempted filmmakers, but the sheer scale and grandeur of the story may have dissuaded many. Set in the life and times of Rajaraja Chozhan (earlier known as Arulmozhi Varman), the epic revolves around the lives of Sundara Chozhan's sons Arulmozhi Varman and Aditya Karikalan, daughter Kunthavai and her lover Vandhiya Thevan. Essentially a tale of the struggle for power, the story takes the reader through the socio-political milieu of the Chola dynasty.
Divided into five parts—Puthu Vellam (New Floods), Suzhar Kaatru (Whirlwind), Kolaivaal (Killing Sword), Manimagudam (Jewelled Crown) and Thiyaga Sigaram (Pinnacle of Sacrifice)—the story follows Vandhiya Thevan as he sets about on a mission to deliver two messages from his friend, the crown prince Aditya Karikalan, to his father Sundara Chozhan and sister Kunthavai. On his way, he encounters a variety of challenges and unravels a set of conspiracies to conquer the throne.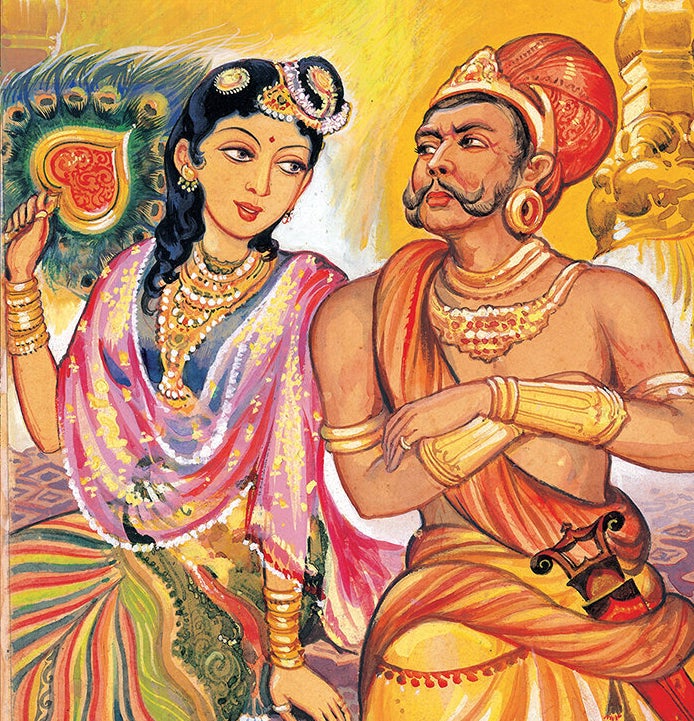 Neither Soundarya nor Mani Ratnam are the first to attempt to film the story. Mani Ratnam himself had announced the project in 2012, only to drop it a year later. Reports say that actor Kamal Haasan had also briefly toyed with the idea. But the most famous failed attempt was probably by MG Ramachandran, Tamil Nadu's actor-turned-chief minister. In 1958, MGR bought the rights to the novel for Rs 10,000 and even announced the project in Nadiganin Kural (the voice of an actor), a magazine he was editing, in December 1959.
A Wikipedia entry says he planned to play the role of Vandhiya Thevan, while Gemini Ganesan would play the role of Arulmozhi Varman. Vyjayanthimala was roped in to play the role of Kunthavai while Padmini would be Vanathi (Arulmozhi Varman's lover). Reports suggest that MGR failed to convince dancer Padma Subrahmanyam to play the role of Kunthavai.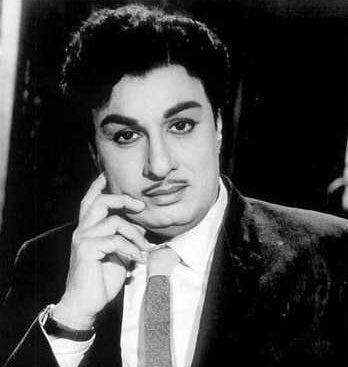 One of the possible reasons for shelving the project could have been an accident MGR met with in 1958, but that didn't shake his obsession. In an interview to Ananda Vikatan in 1964, MGR announced his ambitions of making Ponniyin Selvan in colour, adding that it would simultaneously be made in English.
Perhaps even the legendary actor was later daunted by the sheer demands of the project. With his busy acting career, MGR may not have had the time for an exacting venture like Ponniyin Selvan. Whatever the reason, filming the epic would remain a dream for MGR.
So what's so special about 'Ponniyin Selvan'?
Su Venkatesan, a writer and CPI(M) member who was recently elected as an MP from Madurai, says that Ponniyin Selvan was first published at a time when Tamilians were rediscovering their identity.
"It could have been unintentional that the novel was serialised at a time when Dravidian movement was gaining ground in Tamil Nadu. When the politics of culture was being mainstreamed, Ponniyin Selvan sat well with it. Until it was published, many of us knew of Cholas only through Sangam poetry, which did not give a complete picture. Ponniyin Selvan brought to us the vast and fertile culture of Chola dynasty in all its glory. In that sense, it was complete," he said.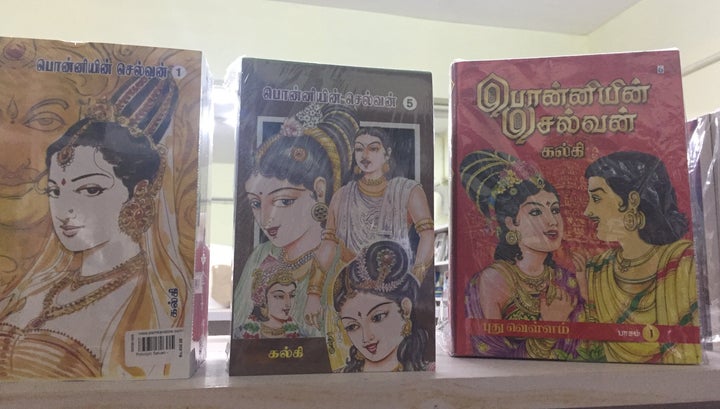 The novel's success is also reminiscent of the way readers in the Victorian era embraced the novels of Charles Dickens in serialised form. When Dickens was writing The Old Curiosity Shop, one story goes, hordes of Americans would anxiously wait at the docks for ships coming from England to ask for updates from the novel's next instalment.
"For those who read it in the early 1950s, Ponniyin Selvan became a part of their life. They had spent four years with the novel. It inevitably became a part of their own history that they will go about recounting over and over again for the rest of their lives," said Venkatesan.
Some booksellers estimate that 4000 to 5000 copies of the novel are still sold every year, no mean feat for a Tamil book. Many publishers have released editions of the novel, which is out of copyright, but its Ananda Vikatan's books — first published in 2011 — that continue to be the biggest seller. This is because the edition reproduces the original paintings from Kalki, drawn by Maniam (T.V. Subramaniam).
The artist's son, Maniam Selvan, says that the work remained an intrinsic part of his father's life even years after it was first serialised.
"The first episode of the serialised novel was published in Kalki on October 29, 1950. But the magazine was in stores on October 27, the day I was born. Appa came home with the book to see his newborn son and he made a diary entry saying Saraswathi's (the name of his wife) selvan and his own selvan were born," he said.
Though he was named Loganathan at birth, he chose to be known as Maniam Selvan (son of Maniam) when beginning his own career as an artist.
"I was all of 18 when Appa passed away but he had told me how important Ponniyin Selvan was to him. Kalki took him to places like Ceylon (Sri Lanka) when researching for the novel. As author and artist, they were made for each other."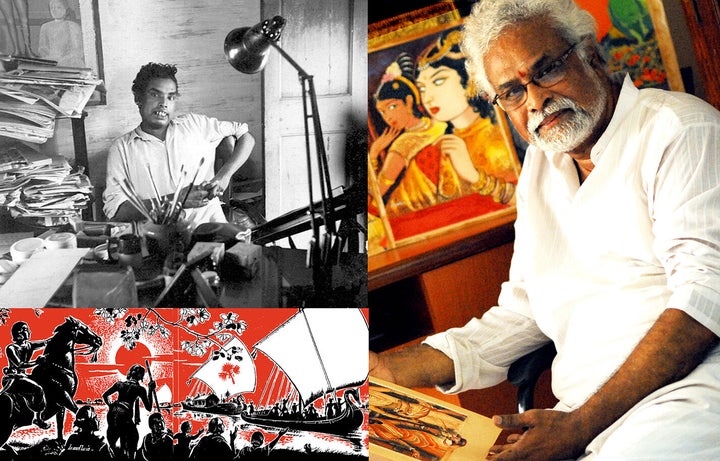 So, when Ponniyin Selvan was serialised again in Kalki in 1968, Maniam, who had fallen sick by then, would still go to Kalki's office demanding that he be given the chance to do the paintings again. He was denied, only because of his ill health—Maniam died a few months after that.
"I asked Appa why he wanted to do it all over again. He told me he was not even 30 thirty when he did it the first time, and wanted to do it all over again because he could do better. I was stunned," Maniam Selvan recounted.
As an artist himself, he has drawn the covers for several editions of Ponniyin Selvan, but has often found himself receiving praise meant for his father. "I have had people running to me after meetings to say how much they loved my work. After some probing, I would realise they are talking about my father. Also, most of them would be young."
That appeal across generations also sets this 70-year-old classic apart.
On the popular book review website Goodreads, Ponniyin Selvan has thousands of reviews, many from readers left bereft after finishing the book and wondering what else to read that would match up to the experience.
25-year-old Rajasri Selvaraj from Coimbatore was handed a copy of Ponniyin Selvan by her father after she finished her undergraduate course and was undecided about her future. "I spent two months before deciding whether I should continue studying or join my father's business. I was introduced to Ponniyin Selvan then." And it became an obsession, she says, to the extent that when she was not reading it, she would be discussing it with her father. "We have planned a trip around Ponniyin Selvan, from Kanchipuram to Ceylon, covering the places travelled by Vandhiya Thevan. Someday, we hope we will be able to make it."