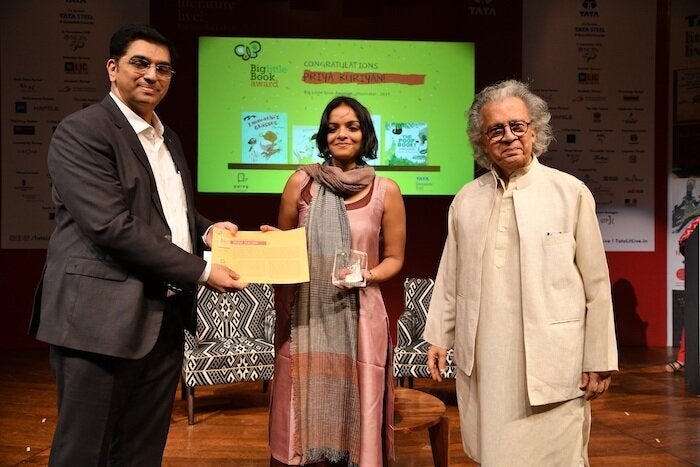 Last month, when Priya Kuriyan won the Big Little Book Award 2019 for the best children's illustrator, the jury said in a statement that she "has the rare ability to get inside a child's mind". Anyone who has picked up a book illustrated by the Bengaluru-based artist would agree. From the chaotic whimsy of Ammachi's Glasses, her first solo picture book, to the sheepish, happy animals doing their business in The Poop Book! (by Tejaswini Apte-Rahm and Sujatha Padmanabhan), Kuriyan's work is funny, immersive and colourful, and appeals to both younger and older readers.
Speaking to HuffPost India over the phone, Kuriyan said that she likes adding plenty of details to her images, so that "each time the book is read, you can discover something new in it".
A few days before the interview, a children's book called The Art of Tying a Pug, which Kuriyan had worked on with writer Natasha Sharma, was withdrawn by publisher Karadi Tales after both the authors and the publishing house received numerous complaints, threats and abuse from people who found it "blasphemous". When asked whether this experience would weigh on her mind in future, Kuriyan said that sticking to just facts would mean that creators could only make textbooks in future.
"I strongly feel that children's books are also serious literature, and literature is meant to push boundaries. Self-censorship is quite a dangerous thing," she said.
Edited excerpts from the interview:
How did you get started in illustrating?

I used to draw a lot as a kid, but I actually got into illustration (when) I was in a design school—I studied animation at NID (National Institute of Design), and while I was doing that, I got into children's story-telling, visual narrative and all that. I sent some of my animation work to Tulika Books in Chennai—I had found some of their books in my college library and thought they were doing interesting work—and they gave me a book to illustrate while I was still finishing my course at NID. I started work on my first book in the final year of my college (I'm So Sleepy by Radhika Chadha, about a baby elephant who has forgotten how to sleep). That book somehow became quite popular and there was a series... That's how I started and then just by word of mouth, I continued my work on picture books.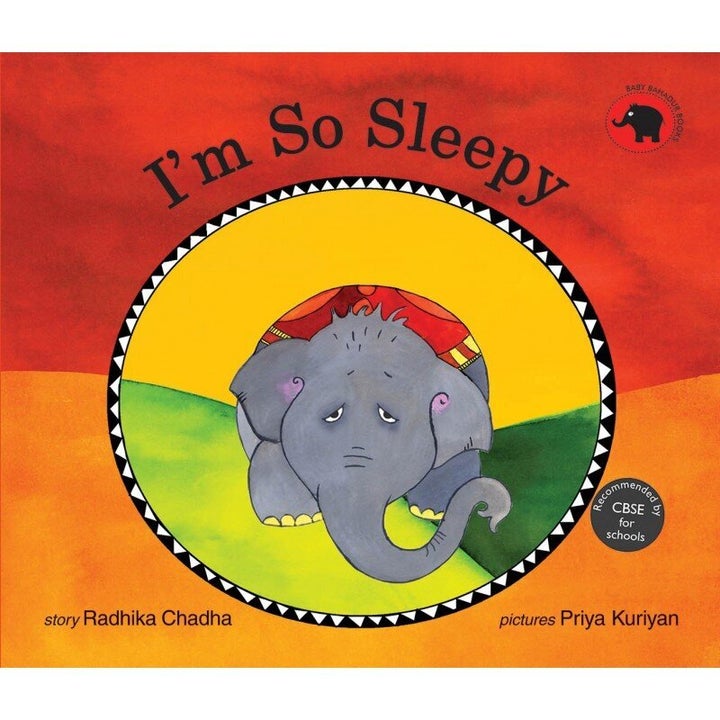 What is your illustrating process like? How closely, if at all, do you work with the author?
Especially for picture books, for very young kids, which are mostly driven by illustrations, I work closely with the author because sometimes there is a lot of back-and-forth involved to get the words as well as the pictures absolutely right. For chapter books, for older children, in most cases it is the editor who acts as the mediator between the author and the illustrator, though we do interact. The illustrations are sent to the author to check that I've got everything right, as the person who's written the story would know best.
What is the biggest challenge in illustrating children's books?

I think it is not to be repetitive—and having a good sense of humour really helps. Also, not using stereotypes, to be careful always about what you include in terms of imagery in your book. Because every choice that you make is a political one, by which I mean what you choose to represent, like what kind of characters you have in the book, what is their skin colour—these little political choices that you make—and to be completely conscious of that is challenging. And also using images to keep the reader engaged, that requires a bit of thought and planning. And doing something new each time, because there's so much that kids see these days, in terms of visuals, on television, on the internet, on YouTube videos, so how do you keep the work visually engaging?
"Every choice that you make is a political one, by which I mean what you choose to represent, like what kind of characters you have in the book, what is their skin colour"
I have read and reread Ammachi's Glasses multiple times, and discover delightful new details every time, including that Ammachi is reading 'Franz Kaka' and there is a Manorama calendar on the wall. What was the thought process behind this book?

I like putting a lot of details into my images, because that's what brings layers to the story. The connect with a certain culture is deeper when you have these details. So they might not be in-your-face, but they create this texture which is more immersive. Those are also really conscious choices in terms of what should be included—I wanted that each time the book is read, you can discover something new in it.
You have worked on books for adults as well, on topics as varied as the rape survivors of Muzaffarnagar as well as a painfully honest story about your own grandparents. What are the differences in drawing for children and adults?
There is a different kind of maturity that the storytelling requires—I'm not saying that books for children should be immature, (but) there's a difference in the way you draw your characters, the humour is very different. In the story about my grandparents I wrote for The Elephant in the Room, there are funny bits in it as well, even though it is such a serious story. But that humour is very different from the kind of humour I would employ in a children's book. And when you're drawing adult characters, things like what the character's gaze is, there's something different about that as well. Because you're drawing it for an older audience, you need to connect with them.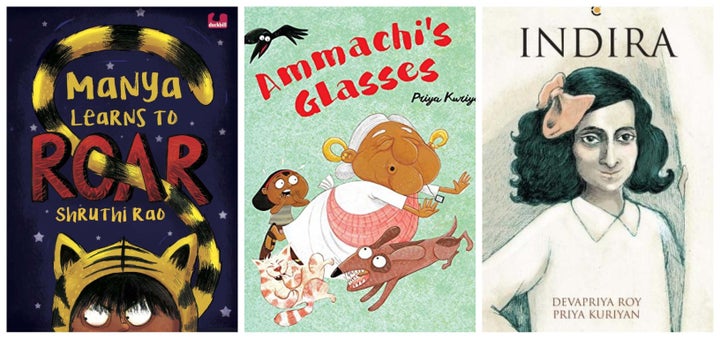 The rise of Instagram and other social media platforms has almost transformed the physical book into an object to be fetishised, a thing of beauty. How has this changed the role of an illustrator?
Instagram has been very good for illustrators to showcase their work and reach out to a really wide audience, and I think it has helped make picture books more popular, because there are these reading groups and accounts that promote books. In some ways, it's a very good thing, but I think the actual readership probably still comes through libraries (and word of mouth). It's a good way of promoting the book, but I won't take just Instagram likes for granted.

A few days ago, a book you worked on with writer Natasha Sharma, The Art of Tying a Pug, was withdrawn by its publisher after they, and you, received complaints, threats and abuse from people who found it blasphemous and insulting. Do you fear this experience will weigh on your mind and force you to self-censor in future?
There are people who have been offended by the book, but it's not right for creators to censor themselves. Otherwise we would just be creating textbooks. I strongly feel that children's books are also serious literature, and literature is meant to push boundaries. Self-censorship is quite a dangerous thing… so I think people should continue doing what they are doing.

Do you get a lot of responses from young readers?
Yes. It's always nice because you know they are telling the truth, it's not flattery. Sometimes you do get really nice feedback, and sometimes they are quite honest—if you've made a little mistake somewhere in a book, they'll come and tell you that this is not right. I get that kind of feedback as well, which is completely welcome.
Who are the illustrators whose work you look out for, both in India and abroad?
In India, I'm excited when I hear Rajiv Eipe is coming out with a book. I like the work of Prabha Mallya, Archana Sreenivasan, Manjula Padmanabhan, Atanu Roy. Among illustrators abroad, I really like Emily Gravett, Oliver Jeffers, Jon Klassen.

Apart from all the reading you do for work, what do you like reading for pleasure?
I read without prejudice, anything I find interesting. At the moment I'm reading The Far Field by Madhuri Vijay. Before that I read Year of the Weeds by Siddhartha Sharma, which is a young adult novel, then Milk Teeth by Amrita Mahale… I plan to read Bombay Balchão (by Jane Borges) very soon.

You just won an award at the Tata Literature Live festival. But in general, do you think there is enough encouragement and appreciation for illustrators in India?
I always feel that children's literature isn't taken as seriously as adult literature in India, unfortunately. Things have vastly improved since the time I started, perhaps because many independent publishing houses have been set up recently. They have really been working on interesting content and marketing themselves in interesting ways. So while things have vastly improved, they still need to improve much more. I always find this dichotomy really strange. Who do you love the most in the world? It's your child. At the same time, when it comes to children's literature, often people (among those who can afford it), might (hesitate to) spend a certain amount on a nice picture book. These mindsets also need to change.

Is there a dream project you'd like to tackle in future?
I've always wanted to do books which involve a bit of travel. Or books where the printing and (production) is itself a part of the storytelling—like the construction of the book itself is a work of art. If I can work with somebody on a book like that, which can be produced in India—it's a very expensive proposition, but it would be an interesting project to work on.
Popular in the Community