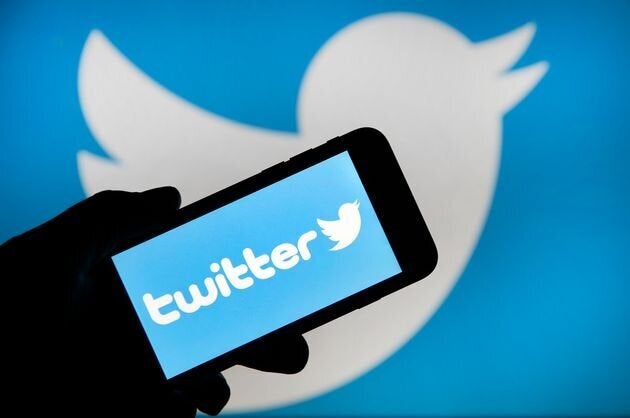 CHANDIGARH, Punjab—On Monday morning, a communal hashtag demanding a complete boycott of Muslims in India appeared on Twitter and remained one of the top trends throughout the day.
The hashtag was shared by around 15,000 people by the evening—some supported it, but many others also used the hashtag to condemn it, asking why Twitter allowed such hate speech to spread. The social platform eventually removed the hashtag from its trending list a day later, although when asked if it had blocked any users for spreading hate speech, a spokesperson only replied that "if an account or Tweet is reported and found to be in violation of Twitter Rules, we will take action".
Many people said they had reported the hashtag for violating Twitter's rules all day, but the social network took action only hours later, raising the question, yet again, about how serious the company is in fighting hate speech.
Among the people sharing and supporting the hashtag were many people who described themselves as 'nationalist', 'proud Indian', or 'proud BJP member'. Some, such as a handle called GovindHindu56, are followed by Prime Minister Narendra Modi, and other ministers including Railways and Commerce Minister Piyush Goyal.
In response, a rival hashtag, AllahuAkbar also started to trend, and for some time, Twitter turned into a communal war zone with supporters for each drawing virtual daggers by posting disturbing pictures, memes and outright threats.
The 'Boycott Muslims' tag was clearly not a huge trend—on Tuesday both #IndiaNeedBSNL and #BSNLRevival have trended with over 200,000 tweets. What's disturbing is that a message that is clearly hate speech and against Twitter's own rules could circulate so easily and so long without the social media platform taking any visible action for most of the day, or penalising accounts that were spreading hate. Tweets with the hashtag are still live and extremely easy to find, and Twitter's unwillingness to take action raises concerns about how serious the platform is on the issue.
In an emailed response to HuffPost India, a Twitter spokesperson explained that the company tried to prevent this hashtag from trending as it was in violation of its rules. Quoting Twitter's Hateful Conduct Policy, the spokesperson said that Twitter does not tolerate the abuse or harassment of people on the basis of religion.
"As per our Help Center, there are Rules for trends and we have prevented this hashtag from trending as it was in violation of the Twitter Rules. If people on Twitter see something that violates the Twitter Rules, the most important thing they can do is report it, by clicking the drop down arrow at the top of Tweet and selecting 'Report Tweet'," they stated.
Manufacturing a trend?
One question worth asking is how widespread such a trend really is; as mentioned above, the numbers for the trend were inflated by people using the hashtag to condemn it, and in general, were fairly low. In July, when Temple Terror Attack began to trend among right-wing accounts, it quickly crossed 80,000 tweets in just half a day, with amplification from a number of influencers like Delhi MLA Kapil Misra, who was earlier with the Aam Aadmi Party.
This time, the tweets seem to have mostly been circulating around one network. Many of the handles sharing the hashtag seem to have followed the same pattern while naming handles—15 character names, on which the first seven are common names, while the last eight are numbers. Also, the majority of these mysterious accounts were created between June to August 2019.
For example, a twitter handle name @Durgesh47279538 was created in July 2019 with 15 alphanumeric characters similar to other accounts such as @Vidya24430884, created in August 2019, @ArunaSi11119723 in June 2019 and @SamarCh02296520, who also joined Twitter in June 2019. This looks like coordinated behaviour to game trends and spread hate speech.
'Followed by PM Modi'
The trend was amplified when GovindHindu56—a handle followed by PM Modi—shared the hashtag. The account's bio says "nationalist, proud Indian and a proud BJP member." The account was only created in June 2019, and has already acquired almost 50,000 followers.
After this, Kavita Krishnan, Secretary, AIPWA and CPI(ML) Politbureau member flagged the tweet and slammed Twitter for not blocking the handle or the hashtag.
What followed was a heated exchange, as people with Hindu names started to tell Muslims to head for Pakistan or Bangladesh, and handles with Muslim names started to tell people to stop watching Bollywood films with Aamir Khan or Salman Khan, or products with a Mughal heritage—most importantly, biryani.
One of the anonymous Twitter handles, @Vidya24430884, even wrote a thread expanding their rationale for why Muslims should be boycotted. HuffPost India tried to reach @Vidya24430884 and @govindhindu56 and asked them if they would explain their stance more clearly, but neither responded.
Speaking to CNBC, Twitter's former CEO, Dick Costolo said the company needs to do more to crack down on hate speech, and proposed a solution of tiers, where a new account that has no followers should not be able to tweet things that a high-authority account like a newspaper could.
It's not clear how Twitter can resolve this problem, but it's not a new one and the company needs to come up with an answer soon—it can't just say, as Costolo did in 2015, "we suck as dealing with abuse."