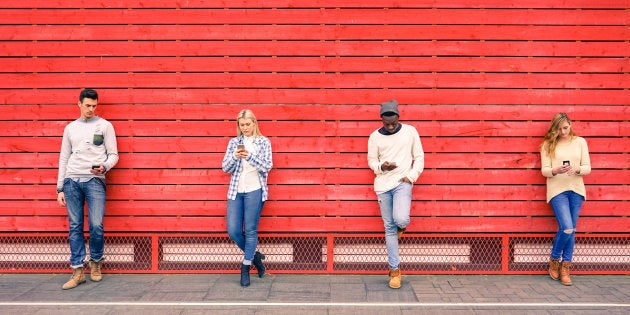 The cover photograph on Arjun Bharadwaj's Facebook page, which was deactivated on Wednesday, showed a cartoon figure flopped on the floor, face turned towards the screen, with the word NOPE, written in red, hovering over it. Even to those who are unaware of the circumstances of this 24-year-old's life, the image would seem like a message, with a profoundly disturbing sub-text.
Or perhaps, it would simply look like one of the many memes that float around social media, bristling with existentialist angst. The meaning would depend on who chooses to see what. But it wouldn't change the facts of what happened to Arjun.
On Monday, Arjun booked himself into a room on the 19th floor of a luxury hotel in Mumbai, ordered food on room service, got drunk on red wine, and then switched on Facebook Live on his phone to explain to his friends the steps to committing suicide. It could have been a prank, a sick joke, except it ended with him shattering the window of his room with a chair, then jumping off. Seconds later, his body hit the 11th-floor balcony of the hotel. By the time he was taken to a hospital, he was gone.
According to reports, Arjun was depressed for several reasons, also allegedly addicted to drugs, and he may have left clues in his Facebook posts about the distress he felt. A few of his "friends" picked up on this trail and informed his family, but perhaps it was too late already. Alerted that something wasn't well, Arjun's father went to Mumbai to check on him. Four days later, his son opted to end his suffering.
Arjun's dramatic exit, turning his final moments into a spectacle to be consumed on Facebook by friends and strangers alike, reminded me of the death of another man a couple of months ago, where social media also had a role to play, albeit somewhat different.
In 2015, Partha De, in his early 40s, was found living with the remains of his father, sister and two pet dogs in their residence in Kolkata. The media didn't waste a moment to turn his story into a lurid sensation — it was christened as the "House of Horrors". The building where the De family lived became a site of "tourist attraction". The hounding did not stop even after it was established that De, who was clinically depressed, had no role to play in the deaths.
In the final months of his life, De was cared for by a mental rehabilitation centre. Although he tried to get back to as normal a life as he could, the aura of shame never quite left him. Rather, it was exacerbated by the toxic churn of social and mainstream media, which continued to take a prurient interest in his life. He stumbled upon mentions of him on the Internet, deriding him as a freak, holding him culpable for the death of those he loved dearly. In February, De was found dead exactly the way his father had died. The police suspected suicide.
If Partha De was troubled by the relentless clamour of social media, Arjun could have met with a stony silence there, in spite of the ceaseless chatter online, or perhaps found a wall of indifference.
Social networks confront us with a perverse paradox. On the one hand, these sites offer us a platform to express ourselves — our politics, our deepest, darkest secrets or even plain old narcissism. Speaking into the cyber space can be liberating. We may lose inhibitions, become more aware of ourselves and others around us, hear dozens of friendly voices when we speak into the well of loneliness.
On the other hand, social networks may also leave us speaking into a void or an echo chamber. Worse still, instead of reading between the lines, or in spite of doing so, the cyber world may choose to ignore us, and respond with the easy comfort of 'Likes' (now including other reactions such as heart, sad, wonderment and anger). That's as much reaction an emotionally wrenching post may end up getting.
It's true, the facade of social media could be deceptive, making it hard to tell a carefully cultivated self-projection from a real meltdown. But there is as much escapism as scepticism involved in our calibrated reactions to it as well, often a brutal turning away from the uncomfortable truth even as we see its subtle destruction at work in the life of a friend, an acquaintance or a relative stranger.
With the Centre recently decriminalising the attempt to suicide, so far a punishable offence, and framing a more comprehensive mental healthcare bill, conversations around such topics will hopefully become easier and not a taboo among Indian families. Already, stories of living with and caring for mentally ill people are widely written about on the Internet and in anthologies. Last year, Jerry Pinto edited one such collection of voices — of husbands, wives, partners, children, friends documenting their experience of living with a loved one who has "a different mind".
With more helplines, online resources and medical awareness, depression and its attendant consequences will hopefully receive better attention. But given how difficult it still is for most Indians to talk about such problems with their families, or to find a patient hearing, social media will remain a crucial platform to do so for years to come. The challenge would be to not let the voices of those who seek help, or need it, get drowned in the cacophony.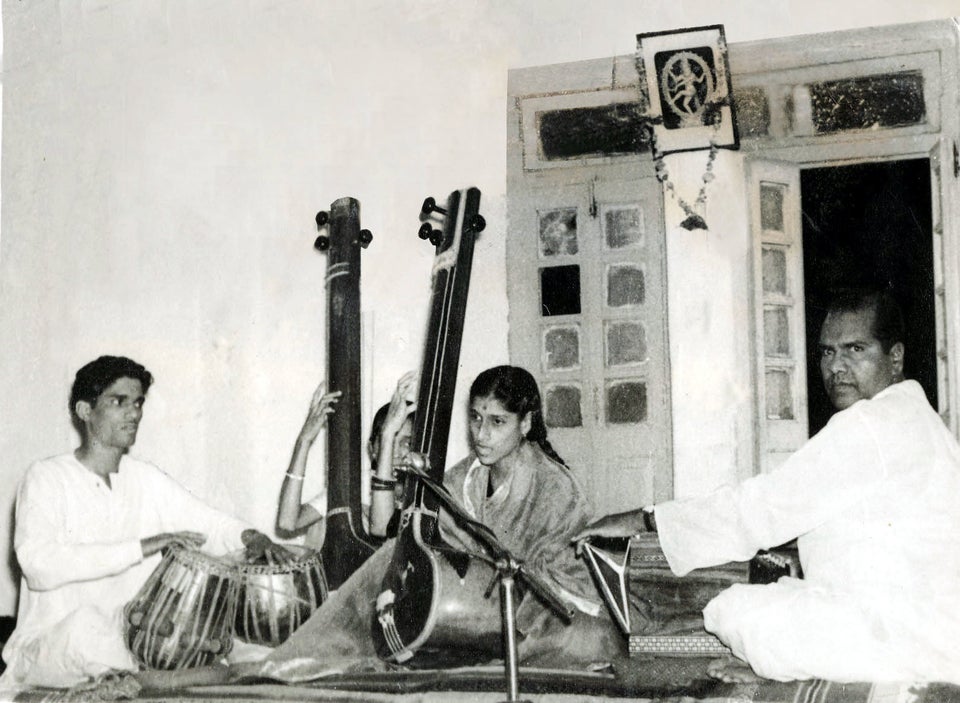 Rare Photos Of Legendary Singer Kishori Amonkar
Popular in the Community