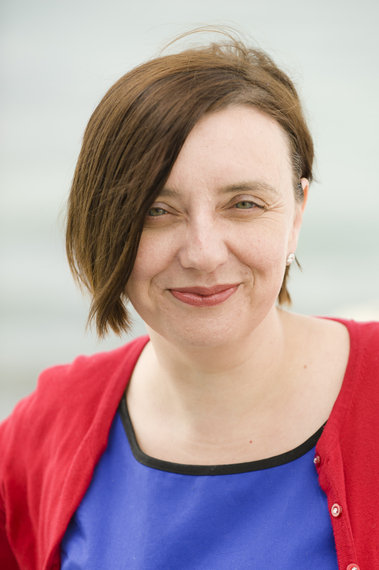 "Altruism is innate, but it's not instinctual. Everybody's wired for it, but a switch has to be flipped." David Rakoff
Apart from being born four years apart, my younger sister and I had a very similar upbringing. Same parents, same home, and we share some of the same genes. And yet, we are hugely different in so many ways, including our approach to our careers.
I have moved from music PR to running my own PR company, to career coaching and profile raising while my sister has stuck to editorial work for charities and non-profits including Greenpeace and Unicef. Everything that she chooses has to fit with her deep seated values of sustainability and fairness. Money has been secondary for her. Most of the things I have done have been about glamour, money and fun.
That is until I recently started feeling that I needed to make more of a difference. It came as a bit of a shock to me, but much of my work started to feel superficial, and I worried that I was going through some kind of midlife crisis.
Perhaps I was, but crisis is probably not the right word. Now, I think of it as a transformation (that's not yet complete), but one that has set me on the road to trying to make a meaningful difference.
The downside of this is awareness is that it comes with a ready-made sense of guilt at how self-absorbed I've been which, ironically, was holding me back as much as my previous selfishness. What I've had to learn is that, however late I have come to this way of life and business, I got here, didn't I, and that should be celebrated.
I also to have to thank someone for reminding me that even if you can only give a fiver at that moment, it's £5 that is making a difference, somewhere.
Moving to a more altruistic career or way of life appears to be a common mid-life rite of passage. Perhaps some of us need to wait until we have covered our basic needs before we can think in this way, as Maslow talks about in his hierarchy of needs, meaning we have to progress through the lower levels, such as attaining security, before we can think of higher levels of self-actualisation and good works.
Alternatively, it may be that some of us need the trauma of a divorce, bereavement or redundancy to force us to look to our own values and purpose and reassess where we are going and what we are doing with our lives.
Donald W. Pfaff, Ph.D., professor and head of the Laboratory of Neurobiology and Behaviour at The Rockefeller University, is a brain scientist who uses neuroanatomical, neurochemical and neurophysiological methods to study the cellular mechanisms by which the brain controls behaviour. In his book, The Altruistc Brain, he talks about how we are all wired for good...if we can get past the psycho social blocks that sometimes hold us back.

"Let us try to teach generosity and altruism, because we are born selfish." Richard Dawkins
But how do we get past those blocks, or flip on that altruism switch? In the past I've often been blinkered by trying to think about ways to target and influence large groups of consumers which can seem overwhelming.
I've now realised that inspiring and encouraging even just one person at a time makes a difference. And, hopefully, they will do the same.
In my career coaching practice I'm working with people who, like me, are making the move to a more altruistic career, but are nervous about the completely new territory. It's a brand new world for us.
I think there is mileage in Richard Dawkins' quote (see above) and would love to see altruism and philanthropy covered in schools. Perhaps one day they may be core subjects and people wouldn't need to wait quite so late as I did to get more involved.
Pioneers for Change is a seed-bed for innovative thought. An activator of personal potential. A catalyst for collective energy. A community to drive social change.
Our annual, international Fellowship is open to anyone aged 28 - 108 years old. We gather change-makers -- a business person, a community person, an investor, a thinker or doer -- who are willing to harness their talents, energy and resources as a force for good. Pioneers for Change is an initiative of Adessy Associates.
Adessy Associates believes a better world is possible, and equips and enables organisations and individuals to make positive change happen, and contribute to a sustainable future. We focus on benefit for people, planet and profit. Our bespoke services harness sustainability, innovation, consciousness and purpose. We are proudly B Corp certified.
About Paula Gardner
Paula of Scarlett Thinking is a career coach with a PR twist, working with clients to uncover where they want to go, and helping them raise their online and offline profile to get them there. Paula is a huge believer in investing time and thought into choosing a sustainable and meaningful career that makes you proud to talk about what you do.
Calling all HuffPost superfans!
Sign up for membership to become a founding member and help shape HuffPost's next chapter