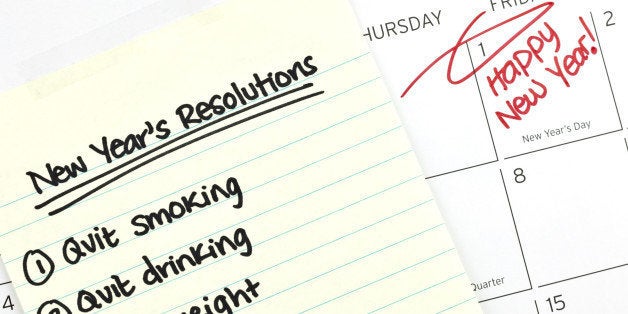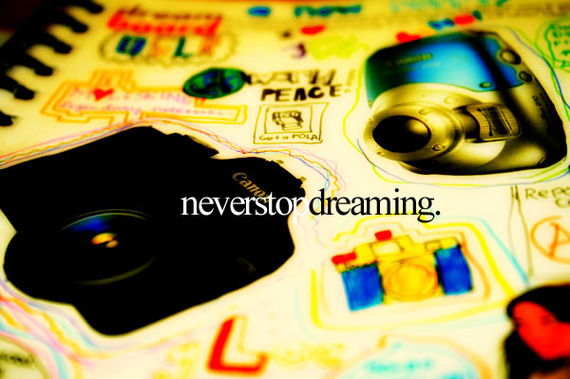 Photo credit: Bonjour, Beau. via photopin cc
Here we are entering into a bright and shiny New Year and many of us are overflowing with tons of inspiration and motivation for making it the BEST year yet. We have big plans, amazing dreams, and we have resolved to make them come true in 2015. We have planned, schemed, and outlined exactly how to succeed only to find a few weeks into the New Year, things get difficult and our inspiration and "resolutions" fall by the wayside. Below are 10 ways to give your big dreams, deep desires, and "resolutions" a fighting chance.
1. Set intentions instead of resolutions. Resolutions often feel so definite and leave little room for error. You are human and are bound to have a cookie, skip a workout, or let fear creep in and cause you to procrastinate a bit. Instead of setting 'resolutions', consider setting an intention to eat more veggies, to get to the gym a few times a week, or to find a mastermind group or coach to help you stay focused and motivated. Simply changing the word you use can make your goal feel less rigid and can greatly improve your chances of succeeding.
2. Start small. Intentions for the New Year don't have to be made in big bold moves. They can be as simple as trying a new healthy recipe each month or doing a bit of research into hiring a coach or finding a tribe to help support you as you start your business or write your book. Too often we think we need to hit the ground running with huge changes and giant leaps. Remember a series of small steps add up to create successful change, one step at a time.
3. Make it fun. When goals feel super serious, they can also feel quite restrictive. I guarantee you are less likely to make lasting change if you hate every single step along the way. Why not find a way to make it fun? If you want to get healthy, find a fun exercise class or a group of friends to join you. Want to write a book? Join a writing group or class to get your creative juices flowing. While we are adults, most of us are also very playful at heart and are much more likely to stick to our intentions when we can have a bit of fun with it.
4. Be kind to yourself. Remember that lasting change takes time. You are human and there are bound to be times when you slip up on your intentions, and when you do be gentle with yourself. Don't judge or demean yourself if you have a less than productive day or you find yourself doubting your abilities. It happens. Simply regroup, refocus, and revisit your intentions and begin again. You truly only fail when you quit trying.
5. Find support. A lot of times this comes in the form of friends and family members, but it can also come in the form of a coach or other professional. There is no shame in seeking a bit of help with your intentions. In fact, people who have accountability partners are more likely to succeed than those who do not. So find someone you mesh with and who will remind you of #4. You don't need a drill sergeant to whip you into shape as much as you need someone to inspire you to just keep going when you want to quit.
6. Focus on how you want to feel. Far too often we get incredibly attached to the outcome whether we want to lose 10 pounds, create a successful business or find our soul mate. Staying overly focused on the outcome can restrict the flow of energy and can make the process quite miserable. When you focus on having fun, feeling energized, and inspired the end result not only happens faster, but you enjoy the process of becoming even more. Life is all a process and should be enjoyed every step of the way. The same goes for your New Years intentions.
7. Keep reaching. Life is a massive growth opportunity and after we achieve one goal or master our intentions we are able to then expand our vision and purpose to embrace more of who we are. The amazing thing about this journey is that there is always something else to reach for, something else to create, and more joy to be had. So keep dreaming and keep reaching for more amazing experiences. You deserve it!
8. Celebrate the small stuff. It can be far to easy to focus on the things that aren't working out as quickly as we would like, but when we do, we forget the wins along the way. Celebrate each step you take that pushes you closer to your big dreams and intentions for this year. Make it a big deal and celebrate your progress. Doing so will not only help you keep your momentum up, but also attract to you more to celebrate.
9. Look for the magic in every situation. Regardless of what you want to create in the coming year, there is magic to be experienced in every situation. Look for it, celebrate it, and notice how often it comes. There will be things that seemingly don't work out only because they are making way for something even better. That is the magic I am talking about. Be open to it and enjoy the adventurous twists and turns that may come as make your dreams a reality.
10. Be grateful. Gratitude is an amazing tool that can turn any situation around. Be grateful for all that you experience (the ups and the downs) and every one you meet along your path. Make gratitude part of your daily practice and watch as all of your intentions (and even things you hadn't quite thought about) come true quickly making way for more expansion and growth.
2015 is going to be an amazing year and I promise it is only the beginning. Remember to have fun and be kind to yourself as you set your intentions for what you want to achieve this year. You were meant to do great things and it all starts with a single step, so keep dreaming, keep reaching, and when you feel like quitting, just keep going!
I'd love to hear from you. What is your big intention for 2015?
Lamisha Serf-Walls is a life coach for women who are ready to live an amazing life on their own terms, but feel held-back and frustrated in how to make that happen. Her mission is to create a community of empowered, free flowing, lovers of life who live a life of freedom with ease and inspire others to do the same. You can learn more about Lamisha and her work by visiting her Online, on Facebook, or Twitter.
Related