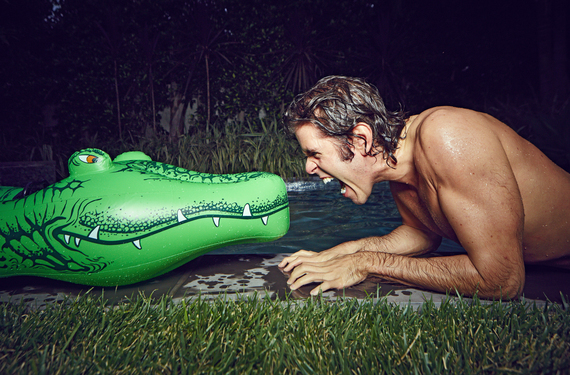 photo credit: Matt Barnes
Perez Hilton is no stranger to controversy and has managed to stay in the headlines for the past 10 years! He has proved he has staying power, but something you may not know about him is his love for music. He has a new compilation album coming out soon, so I decided to ask him, "15 Questions."
1. I guess we should get right to the gossip! I just saw you in the headlines (again) because of the picture of you and your son in the bath tub. Do you think people are just trying to find a reason to give you a hard time?
I think it's interesting. If I were a mom or Chris Hemsworth, the reaction would have been quite different.
2. I hear you have a new music series. Tell about "Perez Hilton's Pop Up! #6" and what makes this album different from the previous 5?
What really sets my compilations apart is that these are not songs that are being played on the radio, which follows trends. Each album is different, special, and evokes so many different feelings -- because my tastes are so eclectic. I have some more established acts on this one, such as Meiko and Kimbra, and also bunch of really deserving artists that should be played all over the radio. (You probably have never heard of.)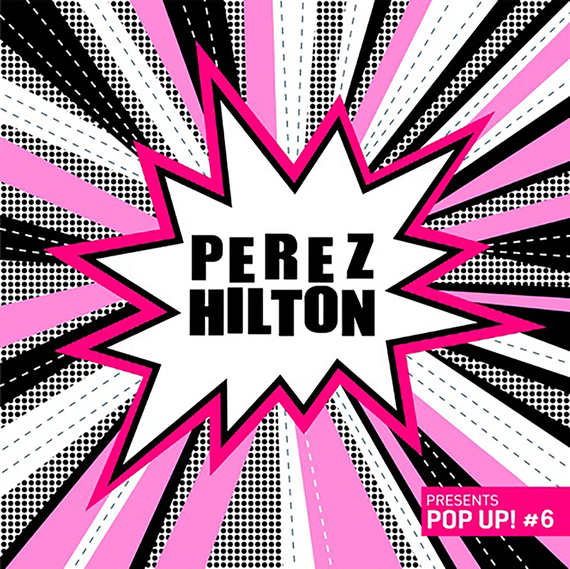 3. Have you always had a passion for music? Who are some of your favorite artists of all time and why?
I have always loved music, every since I can remember! My first concert ever was Gloria Estefan and the Miami Sound Machine, when I was six years old. She's one of my all-time favorites. I felt like she was a family member! And I also grew up idolizing Madonna! Then in the 90s it was all about Tori Amos, Sarah McLachlan and Jewel. I've always loved my divas and this compilation has many!
4. What music do you play for your children (Mia and Mario) and do you sing to them?
We listen to lots of music in our house, but mainly Spanish-language songs. My son's favorite is La Bamba, and we do sing these songs together!
5. How have you changed after becoming a father? Are you more sensitive to the whole issue of bullying?
I've become a lot less selfish. My family's happiness is more important than my individual happiness and that often times involves tough choices and sacrifices. I've also become a lot more careful with my spending money and a lot more anxious about the future. My life has also exponentially been filled with love, joy, and smiles -- daily!
6. How has perezhilton.com changed over the last ten years?
So much! I feel like a dinosaur of the Internet. I'm just thankful to still be around and doing new things all the time. Whether that be hiring a full-time animator to make cartoons for my website, to currently starring in "Full House The Musical" Off-Broadway, to my new podcast that I launched this summer: The Perez Hilton Podcast. You can listen to on iTunes or at http://Play.it/Perez
7. Have you bounced back from your crazy experience in the Big Brother house?
Not fully.
8. Michelle Visage is adored by a lot of gay fans. Why do you think the two of you had such a hard time getting along?
Because Michelle REALLY wanted to stay in that house as long as possible. I just wanted to get my paycheck and leave as quickly as possible. She saw me as a threat instead of an ally.
9. Has it been hard to keep off the weight? What do you typically eat in one day?
It's one of my biggest and ongoing struggles. I am a food addict! That's why eating healthy is so important to me. I can rarely cheat. I don't eat anything special. Just normal foods that aren't super fattening or prepared awfully and the right portions. I also eat or snack at least every two hours, which is important, so I'm not tempted to gorge!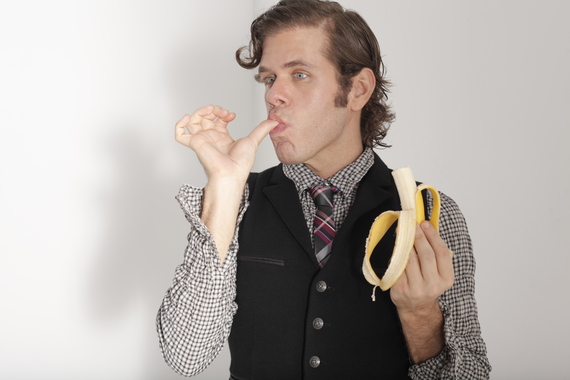 photo credit: Genna Sandler
Good question! I don't know if we have an answer. I still have quite a fondness for the spring of 2005 and being the first media outlet anywhere to post a photo of Brad and Angelina as a couple. That photo crashed my site!
11. Have you ever regretted anything you have posted about a celebrity?
Tons. I wish I could go in time and erase lots of what I did, but I can't. What I can do is try and not repeat those mistakes again and that's what I'm working on daily.
12. I read that you and Lady Gaga are friends again? What do you think of her new campaign for Tom Ford and are you excited to see her on American Horror story?
We are not friends, but I also wouldn't consider her an enemy. She is very talented and seems happier, therefore I am happy for her.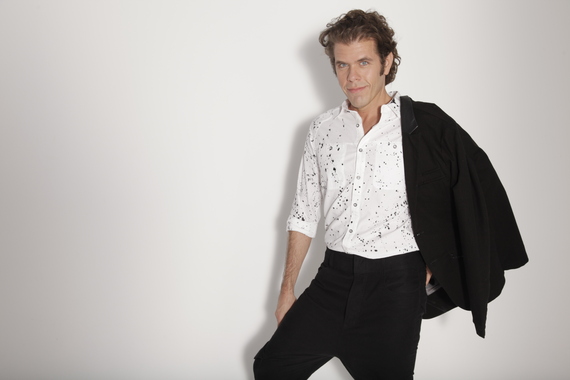 photo credit: Genna Sandler

13. What concert is your favorite of all time?
Every year when I get to put on my SXSW showcase that concert is so special to me. I've had everyone from Katy Perry to Courtney Love to Ed Sheeran and Macklemore perform.
14. What song on your new Pop Up album is the best to work out to?
"Sunshine by Young Katy." It will make you feel like it's warm and breezy and you're going for a jog in Ibiza!
15. Lets play a game. I am going to mention 10 celebrities and you describe them in one word:
Britney Spears: Icon.
Lindsay Lohan: Troubled.
Paris Hilton: Blonde.
Justin Bieber: Hair.
Cher: Flawless.
Michelle Visage: Makeup.
RuPaul: Legend.
Adam Lambert: Singer.
Lady GaGa: Talented.
Elton John: Dad.
Calling all HuffPost superfans!
Sign up for membership to become a founding member and help shape HuffPost's next chapter