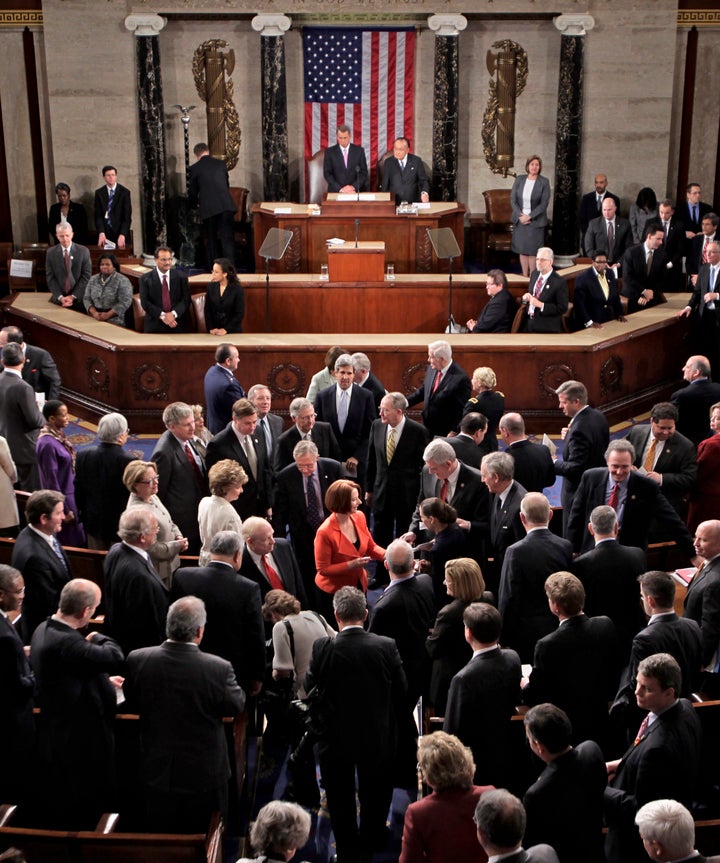 The anti-incumbent mood that led to sweeping changes in Congress after the 2010 elections persists, and the accompanying change in House leadership has not fundamentally altered the way Americans view Congress. Thus, incumbents remain vulnerable heading into the 2012 election cycle, though perhaps not quite as vulnerable as in 2010, given that voters are now more inclined to say their own member deserves re-election.
So, incumbents are vulnerable, but "not quite as vulnerable as in 2010?" That basically means incumbents are not vulnerable.
Sure, that 87% figure for House incumbents was the lowest it's been since 1970, but that's still an 87% rate of success. So I don't know why anyone kids themselves with this "anti-incumbent rage" nonsense. The numbers tell us that incumbency remains a pretty good racket, and if 2010 is the best the "anti-incumbent ragers" can do, I've got to tell them -- they don't impress me much.
REAL LIFE. REAL NEWS. REAL VOICES.
Help us tell more of the stories that matter from voices that too often remain unheard.