A group of 28 women were driven to set a new world's record and didn't let anything stop them, least of all the size of the car they chose for their record attempt.
Organizer Dani Maynard was part of last year's attempt which shoved 27 women into the tiny car and said they learned a lot from that attempt.
To help stretch every participant to their breaking point, Maynard made sure the training regime included extra stretching and hula-hoop relay racing.
It took 10 minutes for all the women to get inside with all doors and windows shut for at least five seconds.
Maynard was naturally pleased with the results.
Related
Before You Go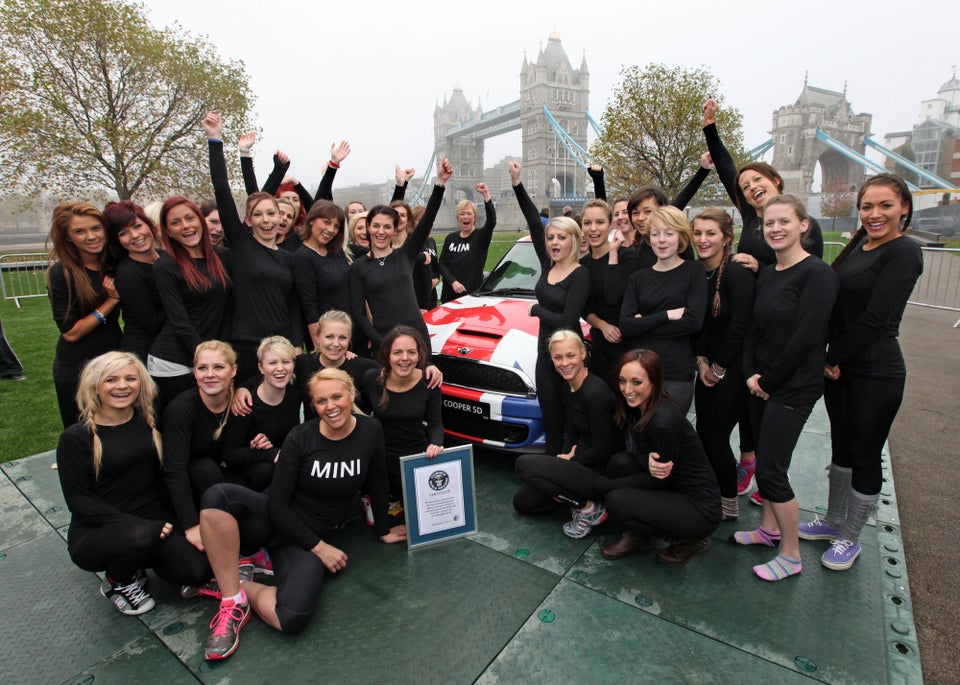 28 People; 1 Mini Cooper
Popular in the Community