TEDx Speaker and Rocket Scientist Olympia LePoint
How would you face the world if your face was disfigured? I had to answer this question while looking into the mirror at my own face cut open. After removing the one obstacle that nearly killed my vision of becoming a rocket scientist, I learned the process in overcoming fear. Many people want to accomplish their great life missions, but fear debilitates them. In each challenge, fear can potentially stop you from reaching your personal success. This mental block forces your brain to shut off the operation in your frontal brain lobes, leaving you unable to solve problems.
I have personally created a 3-step method for overcoming fear and reprogramming the brain to accomplish great feats. I, Olympia LePoint, share the answer through my personal story in this video filmed at the TEDxPCC Conference in Arcadia, California. To add, I share the behind-the-scenes story of this TEDx talk plus speak about my book Mathaphobia on the PBS TV show "Between the Lines" with Barry Kibrick which debuts Saturday evening, June 21, 2014 across the nation. Please help us spread this inspiring story of science and triumph with everyone who needs to see hope. Watch and share this powerful message.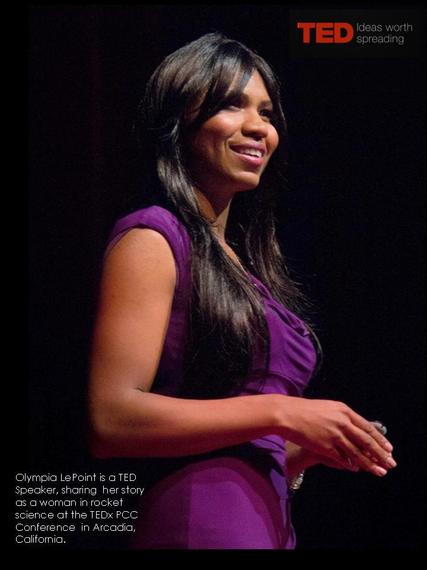 Image by Airis Photography
Popular in the Community