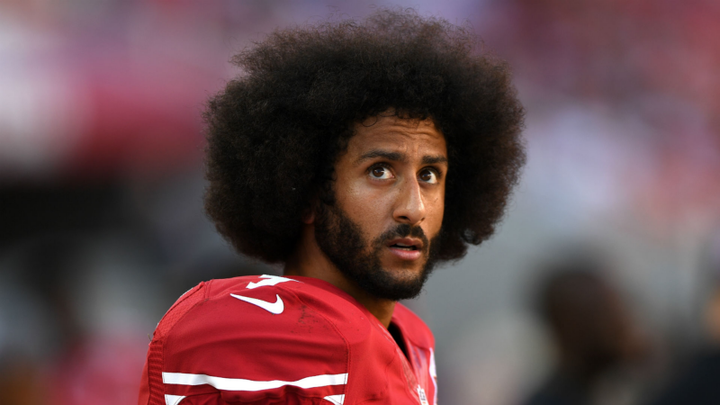 You are probably very excited about this upcoming NFL season, and for good reason! Your Oakland Raiders finished 2016 at 12–4 and made the playoffs for the first time since 2002. You have one of the best young quarterback/receiver combos in the league in Derek Carr and Amari Cooper, the reigning Defensive Player of the Year in Khalil Mack and you just signed a veteran, bruising running back in hometown hero Marshawn Lynch. Life is good and it is a great time to be in the Raiders organization — but can you honestly say it's a great time to be an Oakland Raider fan?
The loyal Raider faithful feel betrayed by this move to Vegas, bro. The same fans that rode with your dad, Al, to Los Angeles and back with very little success to show for it, got their faithfulness rewarded (sort of) with a playoff berth last season and THIS is how you thank them? Skipping town for a $750 million stadium in the desert? We know business is business, but maybe there's a way everybody can win here while you're in Oakland.
In the spirit of the impending move to Vegas, we're proposing that you bet it all on Black and sign Colin Kaepernick as your backup QB.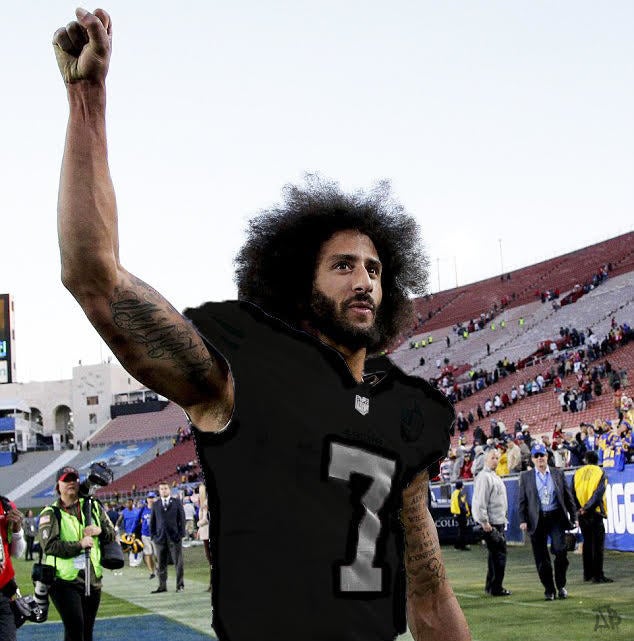 Now we know this may sound crazy, but let's look at the facts, shall we? Last season's epic and surprising run to the playoffs ended early with a loss to the Texans largely due to the fact that Derek Carr got injured in Week 17. Now, maybe Connor Cook (who started the playoffs in Carr's place) has a promising future in the NFL, but you need a backup that can step up and win you big games when his number is called — and Colin Kaepernick has proven that he can do just that.
Hell, Pete Carroll and the Seattle Seahawks felt that Kaep was "too good" to be their backup (whatever that means — After all, those same Seahawks "took a stand" against Kaep's right to protest Week 1 of last year in a display of "unity"…). It behooves you to invest in a solid backup, that's just football.
Off the field, though, which we realize is more your forte — we can give you several reasons. Aside from cap room considerations, it's honestly a no-brainer.
When have the Raiders actually given a shit about what other people think?
1. You can stomach the public relations risk.
Let's start by addressing the elephant in the room: teams probably don't think signing Kaepernick is worth the inevitable "PR nightmare" that would ensue, relative to the reward of having him on the field (last year his stats were rather… average). Fair enough. However when have the Raiders actually given a shit about what other people think? Especially in this case, where anybody who isn't a racist can see how Colin has every right to kneel down for what he believes in whether they are in agreement or not.
Especially since there has continued to be a tense racial divide in our country, fueled by absolutely senseless killings of black men by cowardly police officers going unpunished — causing many to lose faith in society in general, much less the NFL's ability to stand up for what's right. In our opinion, only the Oakland Raiders have enough "bad boy" equity to shoulder any [senseless] negative PR that would arise from this. Making the unpopular move suits the organization well; it's the Raiders! Otis Sistrunk, Gene Upshaw, John Madden, Bo Jackson, Howie Long… the legend Marshawn Lynch… and hopefully Colin Kaepernick: a true "bad ass" in his own right.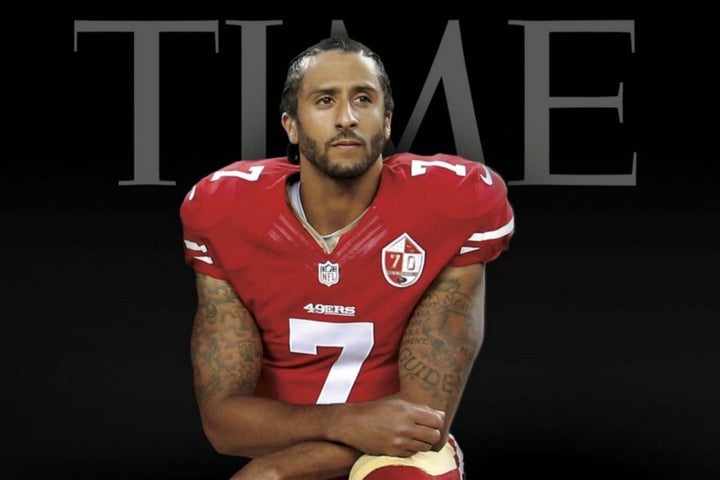 2. Your fans are already pissed; they always are. So, it's worth the risk.
Raider fans are already upset that you are moving the team from Oakland, the least you can do is add another solid quarterback to the roster for them and give them something else to root for. It would give them confidence that your primary concern is about winning.
But on a broader scale, which has more to do with standing up for what's right than it has to do with winning: we'd be willing to bet that if the Oakland Raiders took a risk on Colin Kaepernick, you guys would become "Black America's Team" (i.e. the casual Black sports fan's version of the Cowboys). We don't mean for that to sound divisive, because you certainly won't lose any core fans for signing a good QB — but you sure as hell will gain fans, though. Millions of them.
Even if Kaep is on the bench, or kneeling, or picking his fro, or whatever. Honestly, after Marshawn's BBQ, you're already halfway there.
If you don't want fans all up in the stands trippin' over standing up for social justice issues, come to the Black Hole!
SN: You probably don't want to be reminded of this, but Oakland is where the Black Panthers were founded. They were Black America's FIRST team. And if Marshawn is to be they new Bobby Seale, then Kaep can be Huey Newton, right? If not Huey and Bobby, we'll settle for Huey and Riley (look at their hair!)… We digress, we're just writing this so we don't get fined. But seriously though, that would be dope for us. IJS.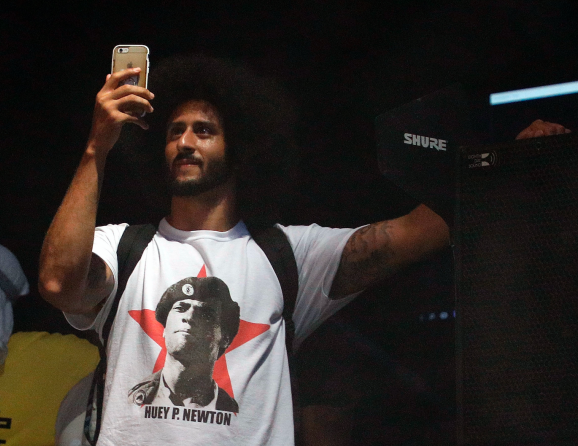 3. You will become a retail LEGEND.
If you signed Colin Kaepernick, the Raiders fan base would skyrocket! The team is already talented, and the iconic black and silver colorway has always been the coolest and most bad-ass in the league for years. It's ripe soil for band-wagoners to lay new roots. We don't have to tell you, of all people, how Raider apparel sales are in NFL's top-5 every year, despite having mostly a mediocre on-field product. Now that you guys are actually good, imagine what adding the player with one of the highest selling jerseys of last season would do!
And don't get us started on the broader fashion trends centered around Raiders apparel that could result, a la Ice Cube and NWA in the late 80's / early 90's. Back then, perhaps your dad did not like the negative attention that came with the spike in sales, but in 2017, having a footprint in a more mature and ubiquitous hip-hop culture gives sports franchises a solid foundation for sustained apparel sales growth and no other organization could pull this off like yours could.
The only con? Kaep wouldn't be able to wear #7 anymore since the number is already taken by the only Black punter in the league, Marquette King.
4. Social impact is important.
Since you, like the Golden State Warriors, insist that the organization leave Oakland, it's imperative that you do the most that you can for Oakland now, while you still have the chance.
We're sure you are at least aware of the economic struggles that have historically plagued the Oakland community, and no one is doing more to combat the resulting issues than Marshawn Lynch. Not sure whether or not this was a factor in Reggie McKenzie's decision to sign Marshawn, but we know without a doubt that this was a huge factor for Lynch signing with your organization. It honestly might have been the only reason he chose to play for you guys.
Actually, we're quite positive that Marshawn Lynch would NOT have come out of retirement to play for the Las Vegas Raiders.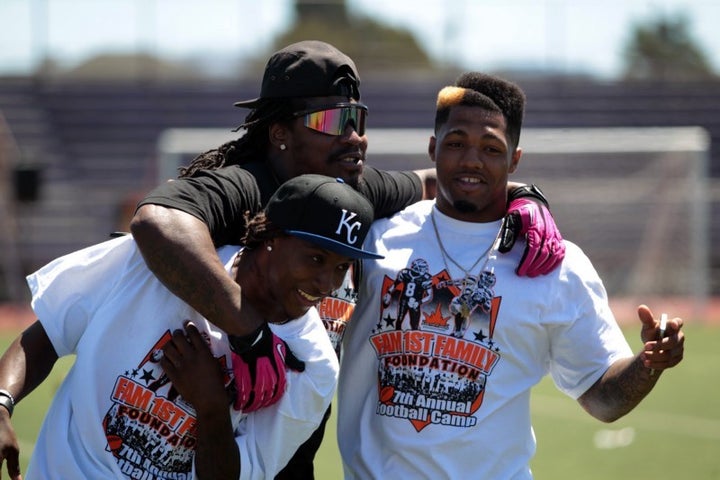 Now, if you were to sign Kaep, the good work in the community would be magnified. Oakland is right across the bay from where he played with the San Francisco 49ers and is also where he held his first know your rights camp during his freaking Bye Week last fall. Kaep (probably more than any other player) has demonstrated his ability and zeal to foster real change in local communities. The NFL, on the other hand, has a long history of going silent on issues ranging from domestic abuse to concussion protocol, and players are starting to take matters into their own hands. You see, this marriage can go much further than just football, and at this moment in time, it almost makes too much sense.
Roll the dice, Mark, and bet it all on Black! Step up to the plate and define your legacy as an owner. America needs you and the time is now. You literally have nothing to lose. So hurry up and shoot your shot before the Raiders suck again!
Editor's Note: Since this article was published on 6/21/2017, The Raiders starting QB Derek Carr signed an extension worth $125 million over the next 5 years. Colin remains a free agent.
Popular in the Community