By now we all know that it's possible to work more or less anywhere we want using our smartphones. We're used to that, and we're actually pretty good at it. But it's not enough to simply keep our businesses operating while we're on the go. We want the ability to rule our empires directly from our mobile devices.
Whether you want to work from home, the beach or even a bar, you can now accomplish most business tasks directly from your phone. It's time to ditch the office mentality and embrace mobile technology with a new perspective on success. If your customers want to do business with you using their smartphones, who says it can't be mutual?
Here're a few daily business tasks you can easily handle from your smartphone. The key is always choosing software and platforms that are both mobile-friendly and support our overall business growth needs.
And having enough caffeine to stay focused in any location.
Manage Everything on the Go
One of the best things about technology is how many options we have. And one of the biggest challenges is managing all these options. We can't let ourselves get bogged down, spending too much time managing the everyday fundamentals of our business. As a big believer in business management minimalism, I'm naturally attracted to any solution that helps me keep track of the big picture at a glance.
Having a customizable dashboard is a great option for any business that wants a snapshot of how their business is doing at any given moment. Tools like Cyfe allow businesses to create their own business dashboards and include things like financials, Google Analytics, SEO stats, social media engagement and email marketing effectiveness.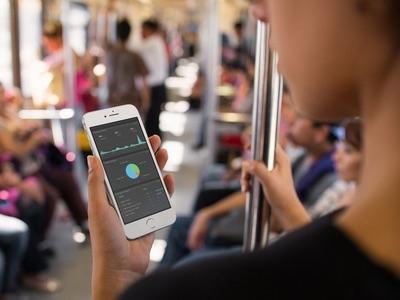 What's more, when you use a dashboard like this, you're less likely to let something important slip between the cracks. "A one-stop dashboard for your business will remind you about those things you have set up for your business but have neglected lately," notes thought leader Kristi Hines in a recent article about business monitoring.
That's why it's important to be able to see exactly how your business is performing and make the necessary adjustments from anywhere.
Master Communications
Obviously, communicating with people is the primary reason we all have phones, but smartphones can take this to a whole new level. The main problem is limiting messaging to a few different platforms.
Stick with what works well for you. Think long and hard before jumping into yet another must-have social media platform, and only work with the channels that you can actually handle.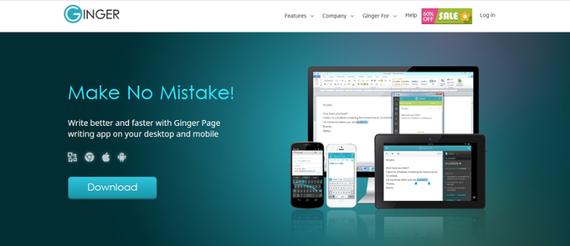 Choose the modes of brand storytelling and one-to-one communication that best connect your business to your ideal audience. That generally means phone, text, email, and social media messaging. You can use Gmail to check different email accounts or use Hootsuite to manage multiple social media messages.
To really become a master communicator, you may do well to use a grammar app like Ginger, which helps you avoid those embarrassing mistakes like whether "you're" or "your" is right in a given sentence.
Stay on Top of Finances
Money is the driver of any business. You need to get paid, whether you're in the office or out in the field. Maybe you're at a business conference or meeting clients out of town.

Most banks already have mobile apps where you check an account's balance or scan and deposit a check. However, you can create a budget or even pay bills using an app like Mint. Plus, you can use your mobile as a checkout with PayPal and Square.
So it doesn't matter where you go - you can process payments using simple virtual point-of-sale technology like the Square Reader.
Increase Social Media Engagement
If your business relies on social media marketing, you'll need an app that handles social media management - even if you're outsourcing much of the work involved.
Hootsuite and Buffer both offer mobile apps, and if you have a tablet, you can easily create awesome image assets for your social media posts.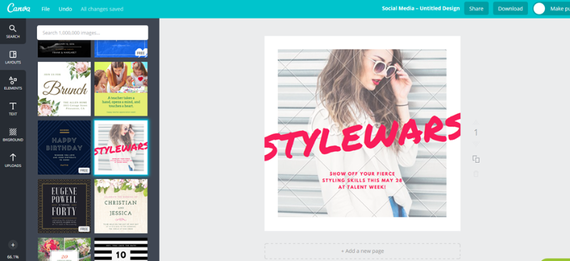 Adding visuals to a post can actually boost retweets by 35%, and it's easy to make amazing pictures using Canva. Although they don't have an app for iPhone or Android, they do have one for iPad.
If you want to increase social media engagement (and who doesn't?) try adding original, compelling pics to your posts.
Work Anywhere, Accomplish Anything
These examples are only a fraction of what you can accomplish using mobile technology. Armed only with a smartphone (or a tablet if you're really ambitious - gasp!) you can effectively manage your business from any location.
And not just manage your business on the go, but take your business in entirely new directions. You don't have to be behind a desk to increase profits and grow your business. You simply need the right tools.
Just don't let the idea of working anywhere fool you - you actually still have to work while you're sitting on the beach. But you can do it with your feet up and a cold drink in your hand. What more could you ask for?
Popular in the Community