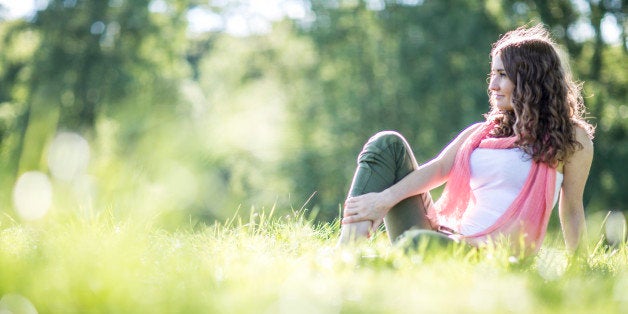 "It is during our darkest moments that we must focus to see the light." -- Aristotle
Tis true, my friends, as I have witnessed this first hand, and I'm sure many of you can relate to Aristotle's words. Little did I know, back in 2010, how much my faith would be tested and the path my life would lead me down. As 2010 concluded, I felt I had it all -- three university degrees, 20+ years of event management experience and a huge network. I had everything I needed to build a solid career and abundant life... or so I thought.
2011 brought with it unimaginable pain and loss, but also the greatest gifts I could have ever dreamed of. What I didn't realize when I graduated with my Masters degree in December 2010 was that I was six weeks pregnant. I miscarried the child early in 2011 and that began a chain of tremendous loss that concluded with the loss of my home.
Faced with the decision of whether to give up or start over, I chose the latter. As an artist, which is what I consider myself, I realized as I welcomed 2012 that I was given a blank canvas in which to create the life of my dreams. You see, the gifts that 2011 provided me were: realizing who I was at the core level, my true authentic self and discovering my life purpose. Yes, I had degrees and skills that I had mastered, but my true passions were writing and photography. I had always dreamt of writing a book and having it published, yet didn't fully believe in my dream. Now, I had no reason not to.
Within three months I had completely turned my life around by following four simple steps:
1. Set a clear intention for what you want.
2. Learn from those doing what you want to do.
3. Take action and implement all that you have learned.
4. Let go of any attachment to the outcome.
Within one year, I had published four books featuring my writing and photography, and my photographs were exhibited in galleries across America. In 2013, I once again experienced a challenging phase in my life, but this time I was ready. I had a crystal clear vision of my life and how I wanted to incorporate my passions to support others. After calling the San Francisco Bay Area home for many years, I decided to relocate to Los Angeles, California to take things to the next level. Today, I am about to release my seventh book and have started my own publishing company to support other writers reach their dream of becoming published authors.
Over the last three years, I have come across many individuals who are afraid to dream because they can't see how their dream will manifest. I'm here to tell you, you don't have to know. You just need to do your part and have unwavering faith that the right people, the right situations will present themselves to support your dream. Don't give up just because of circumstance. Dreams do come true. I'm living proof.