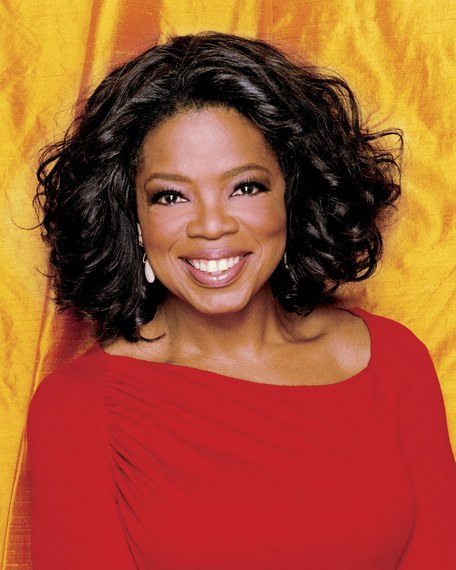 Oprah Winfrey, via Getty Images
By Kelli Richards, CEO of The All Access Group
Between Google and social media, it's become simultaneously easier and more difficult than ever to maintain your brand image. With a few keystrokes, anyone can learn just about anything about you. On the other hand, if you can cultivate what your audience will find, you can influence your brand image and how others perceive you.
Whether you're seeking a career change, a promotion, or new clients, this is a powerful tool, and perhaps no one knows this better than A-list celebrities.
Control Your Image Like a Pro
The most successful celebrities know that getting their name out there is about more than just being seen. It's about imparting a personalized concept of who they are.
If you want to brand yourself like the stars, focus on these four tactics:
Use media to your advantage. Whether that means effectively utilizing social media, public speaking, or establishing your brand's platform by publishing articles and books, you need to become known and trusted as a thought leader. Leverage media to give people a sense of who you are, what you stand for, and what you're doing to change the world. Don't be a best-kept secret!
Be authentic. Celebrities who express their fears and vulnerabilities honestly are more likely to create tighter bonds with their audiences. Think of when Princess Diana expressed her sadness over her crumbling marriage on global television or how Roger Ebert continued his work while visibly battling a crippling disease. When celebrities show they're human, they're much more relatable.
Craft the image you want others to perceive about you. By consistently sharing your thoughts and message, you have more influence over what others think of you than you realize. Decide how you want to be perceived, then maintain a consistent tone and presence in your marketplace.
Take a stand. Think of Matt Damon's clean water advocacy or Angelina Jolie's involvement with the U.N. Nearly all celebrities have causes they're committed to, and their public advocacy galvanizes others to take action. By taking a position on something that matters to you, you extend your brand and image leaps and bounds in showing people who you are, what you stand for, and what you're committed to.
As a business professional, you have a lot on your plate, so how do you find the time and focus to accomplish all this? The trick is building a support system. Depending on your goals, include any (or all) of the following people on your team:
Social media strategist/publicist: This is someone with whom you can discuss how you want to be presented and who will help co-create your brand. She'll provide feedback and develop strategies for shaping your image online and off.
Trusted advisor/mentor: Connect with someone who can help you identify your authentic self to ensure you're living in alignment with your values. Ideally, this is someone who's walked in your shoes. This will help you remain consistent, authentic, inspiring, and powerful when expressing yourself.
Visual artists: Whether this means photographers, videographers, or graphics and web designers, it's important to include people who are skilled at crafting a digital persona that's consistent with what you want to project to the world about you and your contributions.
Personal stylist/image consultant: It's helpful to hire someone who can pay attention to your physical persona to ensure it highlights your best attributes in professional and social contexts.
Colleagues, friends, and family: Never forget the people who know you best. They're your
cheerleaders and evangelists -- always on hand for support and reinforcement.
With the right support team and tactics, you'll be equipped with everything you need to blur the lines between business professional and business celebrity. Consider Richard Branson. Between his commitment to espousing pro-employee ethics, his authenticity, and his carefully crafted brand image, he's known and lauded as much more than a successful businessman. He's someone we admire as a thought leader and values-driven global ambassador who lives his passion and gives back to others.
In a world where brand, image, and reputation are key professional attributes, it's critical for any professional to manage how she appears -- whether that's online or off. So get to work building your image and sharing your ideas. A whole new level of success awaits.
A highly sought-after consultant, super connector, trusted advisor, celebrity wrangler, and thought leader, Kelli Richards is the CEO of The All Access Group. She facilitates strategic business opportunities in digital distribution among innovative technology companies, talent and media companies, and brands to foster new revenue streams and deliver compelling consumer experiences. As a trusted advisor, she transforms the quality of people's lives. Kelli is also the author of the bestselling e-book "The Magic and Moxie of Apple: An Insider's View."
Related
Popular in the Community