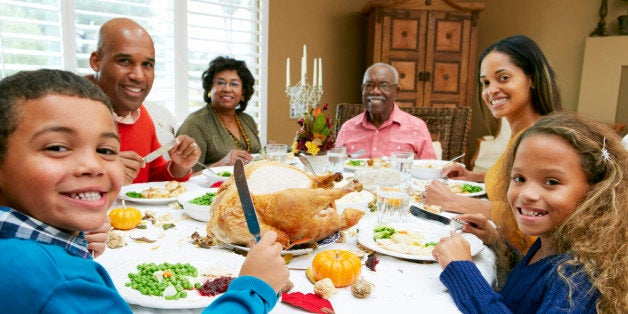 It's that time of year again, Thanksgiving! What a great time to connect with our loved ones over a fantastic meal!
Did you know for someone with a severe nut and peanut allergy like myself, one of the most dreaded and stressful events that can happen to us is attending a dinner outside of our home?
Many times in the past, I have chosen to spend Thanksgiving Dinner alone to avoid stressing out over the food situation. I have allowed my allergy to dictate whether or not I connected with my loved ones on this special day. There have also been many times when I have been a dinner guest and have stressed myself out "hoping for the best" as I ate my food.
Thanksgiving is really about us gathering together with our loves ones to have fun and celebrate. I hope the four tips in the video below help you gather happily and stress-free if you or your loved one(s) has a severe nut and/or peanut allergy.
I am currently 41 years old and have been dealing on a daily basis with a severe nut and peanut allergy for many years. My plan is to share some of my experiences with you on my YouTube channel. To follow my journey, click "Subscribe" at this link: http://www.youtube.com/user/CarolBraileyImage.
I hope this blog post inspires you to wear your authenticity!
Carol Brailey is an Image Consultant, Color Analysis Professional and Hair Colorist based in Toronto, Canada. More of her blogs can be found at carolbrailey.com and virtualcoloranalysis.com. Carol is a member of the Studio Fontana team located in the Fashion District of downtown Toronto.