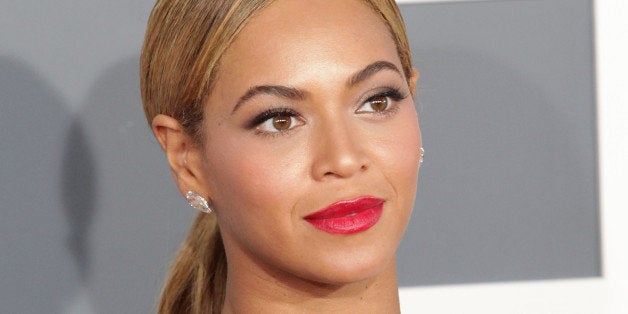 Almost a week later and my glass is still half full. I've watched Lemonade three times and have yet to drink it all in. Sorrow, man problems, Becky's, daddy issues and the uninterrupted euphoria that overtakes your soul as you bust the windows out his car, the album basically pulls a chapter from every black woman's autobiography. It's #BlackGirlMagic in action. It's Beyoncé .
And while most of the world rejoiced at Lemonade's authenticity and rawness, some found it to be a little, well, sour. They weren't ready. Weren't ready for Bey the black feminist. Bey who wants more from a man than to get her bodied. Bey who clearly doesn't need a man, but out of the kindness of her reign chooses to keep one around.
If you weren't in formation, Lemonade was a lot. And in the wise words of 3LW, hatas gone' hate (however in their defense, if Deandre Way, a.k.a. Soulja Boy, can get a credit on a Beyoncé album, I too would feel some type of way about the end product). But I digress.
There's something about an empowered black woman that will always threaten the very fabric of America. The world wasn't built with us in mind. Maybe someone knew our bodies would eventually interrupt originally scheduled programming in the form of a leotard clad Serena Williams. Or all this time, while the world was not watching; we were plotting, one by one getting into formation, fluffing our 'fros and strategizing ways to go H.A.M. simply by existing. Or perhaps someone knew after centuries of withstanding pain only imaginable to most, there'd come a day when we would quietly unleash our rage on the world, shading countries with a whip of our neck while twirling on our haters and giving zero f**ks along the way. Maybe that's why Lemonade is such a bad a$$ piece of art. It's a collection of pain, and the reluctant but necessary forgiveness that comes with it. When you think about it, it's something the world, on its most progressive day, will never be ready for.
Now cue the bee traps. From talk show commentators to social media pundits, not everyone was drinking the lemonade. In fact, they were sipping mass tea. But thankfully the Bey Hive remains ready when it comes to matters of their Queen. So in the event you're confronted by a non-beeliever who doubts the pure awesomeness of Lemonade; myself and the Bey Hive approve these clapbacks.
She an Entertainer, Not an Activist (This One's For You Piers Morgan)
Hey guys, she's actually a black woman. She woke up like that. Before there was the verb Beyoncé, there was a Houston bred black girl living and learning while overtime developing a distaste for trifling men. Her entire life was spent in that skin. And with that sun-kissed skin comes wide hips, textured hair and a lifetime filled to the brim with heartache, laughter, love, grief and a few middle fingers to the world.
It's Overpriced
It's $17.99. So was your dinner at Applebee's last night and this is far more beneficial to your overall health.
It Wasn't Bey's Brainchild
Ok, people have been saying this for years about Mrs. Carter. Yes, the "Single Ladies" choreography is eerily close to Bob Fosse's "Mexican Breakfast" and the video for "Countdown" may be uncomfortably similar to the choreography of Anne Teresa De Keersmaeker, but it's apples to oranges and today we're talking lemonade so technically the foundation of this argument doesn't even apply. Since when does labeling something a visual and musical masterpiece become contingent upon its sole ownership or lack thereof? A good leader is only as strong as their team and Ms. Knowles clearly knows how to assemble the ultimate dream team. According to the album notes, 72 writers collaborated to write Lemonade. Yes that's a big number, but to make an album dripping in multiple musical genres ranging from a Creole/country mash-up, to a psychedelic haze circa 2016 requires many minds. Bey never claimed to be a Pulitzer Prize-winning artist, but she is a creative mofo who had a hand in every aspect of the Lemonade project, just check the credits. Oh, and until whoever is making these claims stops time for approximately one hour on a Saturday night, the lemonade stand that consumed Rachel Roy shall officially be your new resting place.
Lemonade is basically a Four-Page Letter to Jay-Z
If your final thoughts after watching Lemonade were "dang, she's really mad," first, read this, then watch it again. Is Lemonade 12-tracks of a woman scorned? Little bit. But more importantly it's the tale of a woman empowered. A woman who has found her voice, refuses to silence it and is unapologetic about what may come out. It's a love letter to black woman. A nod from the Queen that she gets it because she's lived it. She knows the struggle, feels the heartache, has shed the tears and climbed the mountains to be able to shout "Who the f**k do you think I is?" to the world. It's validation of our collective story and hope to any woman doubting her own swag.
I don't like it.
Huh? In the words of pretty much everyone, Lemonade is a masterwork. Some real grown, black woman ish. The type of stuff unbreakable young black girls who will soon be unbreakable black women are made of. It's sweet, it's sour, at times hard to swallow yet refreshing to the palate. It's lemonade. Drink up.
Calling all HuffPost superfans!
Sign up for membership to become a founding member and help shape HuffPost's next chapter