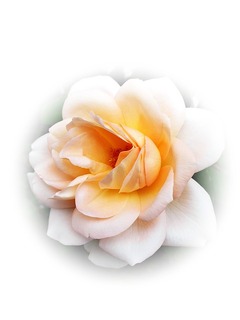 Every year at this time we are inundated with emotion derived from the loss of loved ones. We dwell on the memories of holidays past and become so busy feeling badly that we forget what the goodness of the season is all about. If it was important enough to remember sadly, then it's important enough to remember fondly, because it's the happiness with those loved ones that you are missing. That element of sadness gets in the way of healing and we can easily neglect to create new memories that could enhance the ones we embraced through family and tradition.
It is my understanding through experience that our deceased loved ones want us to continue with their traditions and think of them warmly when we do. And the holiday season is a difficult time because we struggle with that, as though being happy would be a sin. Instead, we should try to create an awareness in our lives today so that we can still pass that joy onto the children of the next generation.
You cannot experience life fully if you are only living it through the past. We do honor to our loved ones by celebrating the holiday with them in mind. Here are a few reminders to consider. It will help you to adjust your thinking so your holiday will offer you a break from grieving, and a way to be consoled in their family's' embrace.
Share menus by incorporating new recipes with the traditional ones of family from the past. That way you are expanding your holiday ritual.
Focus on fond memories of your loved ones that make you smile rather than cry. Tell upbeat stories, share photos, and refrain from reliving sickness and death.
Celebrate life by lighting a candle as a positive intention to celebrate the spirit.
After a time, the holidays do get easier and sadness lessens. I believe we each need to make our own presence known in present time and blend it with the past in order to have a break from grieving. Doing so will allow us the blessing of a healthy attitude that embraces new memories for your present holidays while mixing them with the traditions of the past.
Related