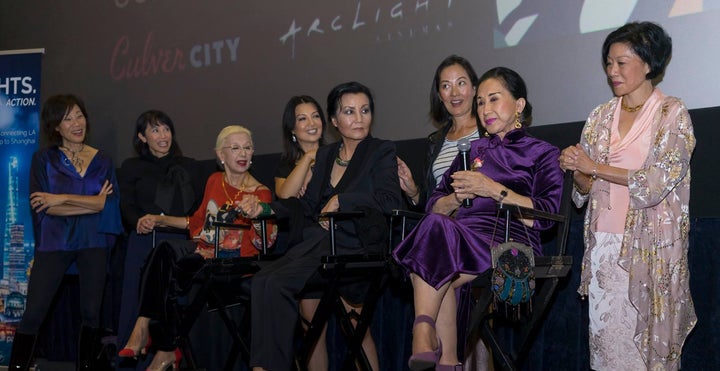 On Sunday night, audiences gathered for a screening and panel discussion of The Joy Luck Club in Culver City, California. Released in 1993, The Joy Luck Club was based on Amy Tan's bestselling book and featured the lives of Chinese American women across generations—a rarity in Hollywood. Co-hosted by the Asian World Film Festival and CAPE (Coalition of Asian Pacifics in Entertainment), the panel reunited cast members along with producer Janet Yang and casting director Heidi Leavitt. I had the honor of moderating the historic panel.
Personal Stories
The Joy Luck Club was a passion project for nearly everyone involved because it gave voice to their lived experiences. Executive producer Janet Yang shared how she felt reading early chapters of Amy Tan's book: "I read it and I was already sobbing…because I had never read anything that was so close to my personal life…I almost felt frightened because it was so exposing like I was turned inside out. I contacted Amy and I just said I'm going to make this into a movie somehow."
Ming-Na Wen, who played June in the film, shared a similar experience: "I had read Amy Tan's book on a beach in Hawaii and never read a book that I felt was speaking directly to me, and for the first time I didn't feel like I was alone in my upbringing as an Asian American. I remember saying if they ever make this film into a movie, I just want to be a part of it, even as a P.A. [Production Assistant]. So getting the role was one of the most amazing gifts."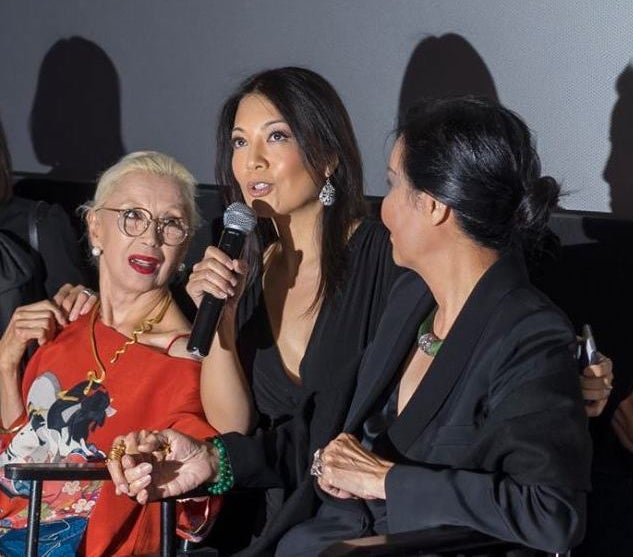 Elizabeth Sung, who played the villainous "Second Wife," revealed that, growing up in Hong Kong, a lot of her friends' moms were second wives—that it was a common secret and how her role was motivated by their attempts to survive in trapped marriages.
Lauren Tom, who played Lena, described choosing her character: "I thought it was just so amazing and different and respectful of Wayne Wang to ask us each which character we related to the most and let us kind of choose in that way. I told him I was so shy growing up that I definitely related to Lena because I almost felt invisible."
Behind the Scenes
Several actors also shared behind-the-scenes stories. Kieu Chinh, who played Suyuan, was surprised to be cast in The Joy Luck Club since she is Vietnamese, not Chinese. She revealed that—in a poignant scene of giving up her twins—she actually cried out "children" in Vietnamese, with the blessing of director Wayne Wang.
Rosalind Chao recalled how she gave birth right before shooting The Joy Luck Club and went "straight from the hospital to the makeup test" with her "brand new baby." She was wearing a milk-stained shirt and Janet Yang swapped shirts with her right before her meeting with Oliver Stone.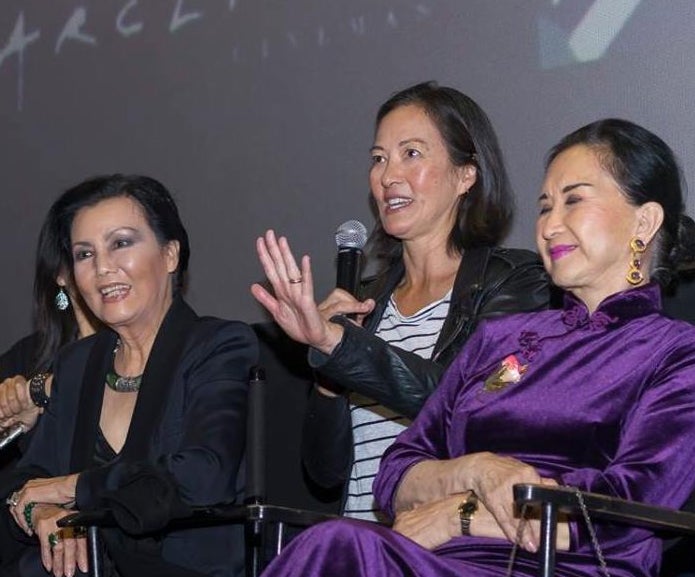 Lucille Soong revealed that she originally auditioned for one of the lead mother roles. When she didn't land one, she was offered the role of "Popo," the grandmother of An-Mei. Tsai Chin (who played Lindo Jong) encouraged her to take the role, saying "how can you turn down work?" Soong said she had to consult three acting coaches on how to play a grandmother—having just played a young woman in a previous gig. She then joked, "I'm glad I did it" because "I was grandma ever since." Soong currently plays Grandma Huang on ABC's Fresh Off the Boat, another groundbreaking show to feature an Asian-American family.
The Next Generation
The panel ended with words for the next generation of actors and audiences. Casting director Heidi Leavitt wished she could have "more opportunities to create these kind of ensembles that are character-driven about people and for audiences today to be able to see [Asian American actors] in these multi-dimensional, complex roles, and it's truth."
France Nuyen, who played Ying-Ying, thought she was alone until The Joy Luck Club came along and showed her—through talented young Asian American actors—a "future for the beauty and the intelligence and performance" of "the culture."
Lauren Tom described how she felt "blessed" to be in The Joy Luck Club and, currently, Disney's Andi Mack—both "groundbreaking" projects for Asian American women. She said, with great emotion, "I hope it keeps the whole movement forward and hopefully our generation is paying forward to the next one just as you guys [gesturing to the 'mothers'] did for us."
The Joy Luck Club has touched generations of audiences—a testament to its timeless themes. I was in high school when the film premiered, and it was the first time I saw myself in the women on screen. Similarly, Eryn Lum, a Biola University student in the audience, shared what the film has meant to her: "Joy Luck Club was one of the firsts movies I ever watched growing up because my mom wanted me to learn from these women...These women in the film became my role models and helped make me a stronger person today. They're a legacy! Watching the movie and being able to see the same women that I saw on the TV screen with my family so many years ago makes me so happy."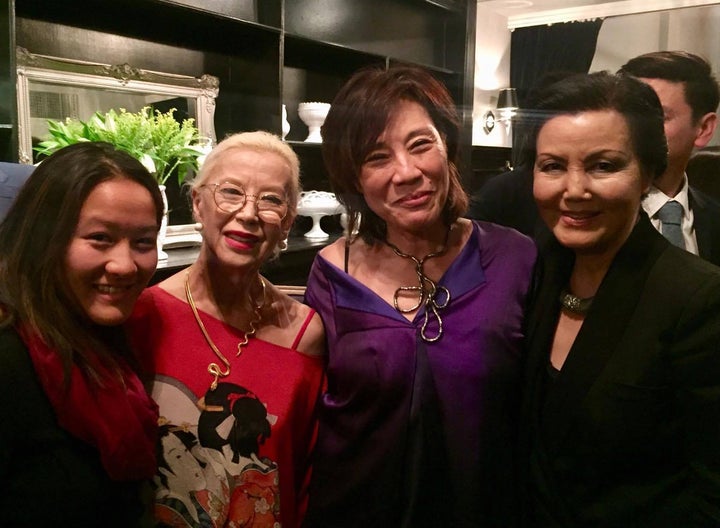 Popular in the Community