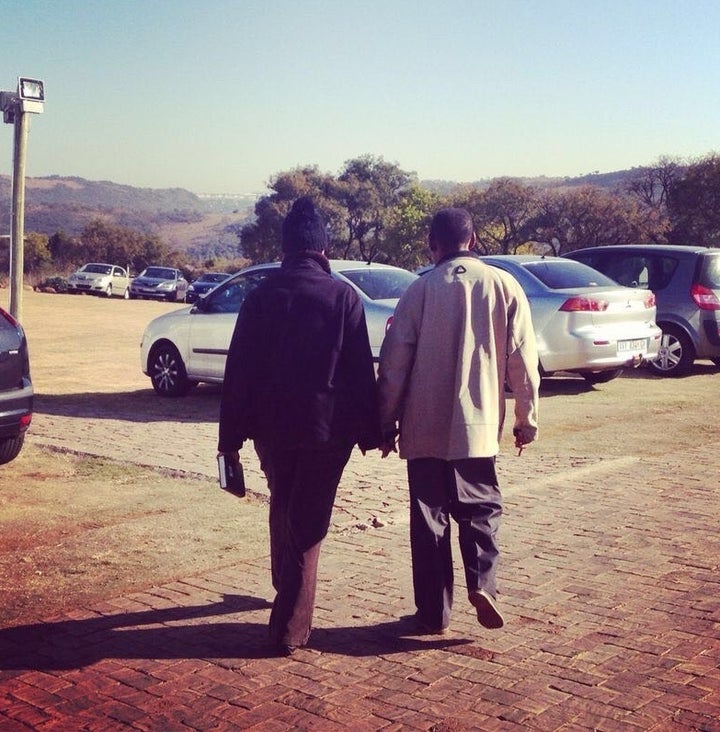 I want to feel so naked in front of a man that my soul feels like his heart is home. That he sees every fiber of my being in every single way.That my flaws are just additional pieces of me that make me perfect in his eyes. That even though he may not be "emotional" all the time, he's still able to find ways to affirm what we have.
That romance isn't something that's only done on specific days, where romance could be something as small as an "I love you" note on the fridge. That he knows how I value consistency, enough for me to not have to ask him to be consistent. That I matter ― not just physically, but emotionally and mentally as well.
A man who understands that support isn't something that should only come when it suits his ideals, someone who understands that we're strong as individuals, and a force to be reckoned with when we're together.
That it's us against the world and we'll defend and protect us because I am as much a part of him as he is a part of me. That he's not afraid to hurt my feelings with the truth, and still respects me enough to unpack it when I don't understand. That he'll fight with me to keep us growing together, becoming wiser and loving harder because we're worth it.
One who understands that just because I choose to stand behind him, doesn't mean I am weak, but rather that I trust him enough to know when I should step back and allow him the freedom to lead, knowing that leading is something interchangeable between us.
One that still finds it important for us to keep falling in love with each other over and over again, with an abundance of affection. One that says I should trust him, enough to know he won't hurt me, and not only mean it but show me it. Someone who creates safe spaces with me and for me, who never wants to leave any room for doubt.
I want a love so deeply rooted in God that it's almost indescribable. That we're still homies and you know I always got your back.
And I want that … with him.