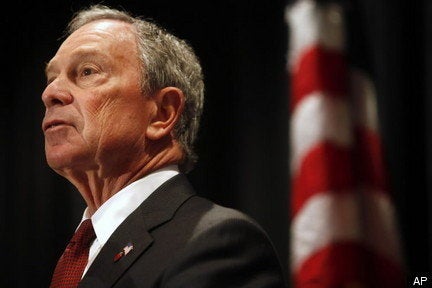 There is some misinformation making the rounds out there about the legal fight against developer Bruce Ratner's hugely controversial Atlantic Yards development proposal in Prospect Heights, Brooklyn. Yes, the project with the basketball arena and 16 skyscrapers, which has been embattled by community opposition and litigation since its December 2003 unveiling.
The misinformation has intentionally, and unsurprisingly, been spread by Ratner and the state's top business agency the Empire State Development Corporation (ESDC). They claim that they've "won 25 cases" and editorial boards such as The News's pick it up as gospel truth.
Develop Don't Destroy Brooklyn (DDDB) has organized five major lawsuits against aspects of the project that have violated the law in our view (two are pending appeal decisions and two were just filed in the past week or so), and one minor one. There have been two others filed by a group of rent-stabilized tenants trying to stop the state from severing their leases by eminent domain. That's eight lawsuits over six years.
Obviously team Ratner's point is to imply that the opposition movement against Atlantic Yards litigates frivolously.
Our adversaries' attorneys have never charged such a thing because there is no legal argument for it. No court has ever ruled that way. That's because our lawsuits have stood on firm legal and constitutional grounds.
What is the public to do when the democratic, political process governing development in New York City is bypassed entirely for the largest development proposal in Brooklyn's history, which was a fixed deal from day one? Who is to blame for litigation when legal corners are continually cut, laws violated and provocative private sector tactics go unchecked, or worse, are applauded by politicians. Where are the charges of frivolity when it comes to Ratner's, Bloomberg's and Paterson's hardheaded goal of building the most expensive arena in history, in the middle of a recession and housing crisis, especially when that taxpayer-subsidized arena would be a money loser for New York City?
Where are the questions for Ratner about his repeated bait-and-switches and his manipulation of the political system, while using his political connections to receive no-bid, favored developer status for an enormous 22-acre land grab of prime Brooklyn real estate. Ratner has pulled many major bait-and-switches over these past years. Develop Don't Destroy Brooklyn highlighted a few last summer on the occasion of Ratner firing Frank Gehry once his glamor was no longer needed to push the project forward. Each time, all we get are excuses or no comment by the ESDC, which has been described, by New York State Appellate Judge James Catterson, as being "used as a tool of the developer to displace and destroy neighborhoods..."
The deceptions, backtracking and goalpost moving by Ratner and ESDC have surpassed, by many multiples, the number of lawsuits we have filed.
Two new lawsuits were filed in the last ten days; either could doom Ratner's project.
Last week DDDB, the Straphangers Campaign, State Senator Velmanette Montgomery, Assemblymembers Jim Brennan, Joan Millman, and City Councilmember Letitia James sued the MTA, under the 2005 Public Authorities Accountability Act (PAAA), for the June 2009, sweetheart deal with Ratner for his purchase of the 8.5 acre Vanderbilt Rail Yard portion of the 22 acre site. The MTA, in its haste to strike a new lowball agreement with Ratner, failed to provide an independent appraisal of the valuable rail yard and failed to pursue a competitive process. The PAAA, enacted in part to prohibit sweetheart deals of this kind, clearly requires those two actions for property dispositions such as this one.
Ratner agreed to pay $100 million at closing for a property the MTA appraised at $214.5 million in 2005. Ratner reached a new agreement this past June where he pays $20 million up front, and then pays $80 million over 22 years at a low 6.5% interest rate. The lawsuit, seeking to annul that new deal, charges that the "MTA agreed to finance 80 percent of [Ratner's] purchase of the Yard at a generous 6.5 percent interest rate, while [Cleveland-based parent company] Forest City Enterprises had a junk bond rating."
On October 19, DDDB and 19 other community groups sued the ESDC and Ratner to annul the state agency's re-approval of the Atlantic Yards project on September 17. That suit raises three compelling claims: the state should have undertaken a Supplemental Environmental Impact Statement, the state has illegally abandoned the underlying purpose of the project -- the removal of alleged "blight," and the ESDC Board illegally authorized a side agreement, contradicting the project's governing document, which makes the promised "affordable" housing contingent on public subsidies.
ACORN, partnered with Ratner because of promised "affordable" housing, should be deeply concerned about that last claim, if not suing. But it isn't and won't, most likely because it is in debt to the developer to the tune of $1.5 million in gifts and a low interest loan.
So it has been left to grassroots community groups and block associations, funded by bake sales and walkathons, to hold New York's most powerful public authorities -- the MTA and the ESDC -- accountable.
There is nothing frivolous in that.
Readers may be wondering, "What about that eminent domain case in the Court of Appeals?" I'll have more about that in my next column, but for those interested, video of the oral argument is embedded below:
REAL LIFE. REAL NEWS. REAL VOICES.
Help us tell more of the stories that matter from voices that too often remain unheard.