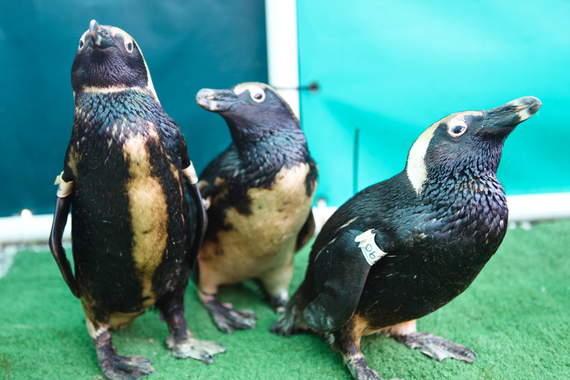 Over the past week, scientists have been caring for dozens of endangered African penguins that are being rescued from Bird and St Croix islands off the South African coast. Unlike previous oil spills in this region, the exact source and responsibility for this incident remains unclear. When no company or organization is clearly responsible, a lack of insurance makes clean-up extremely difficult. This puts an endangered species at very serious risk.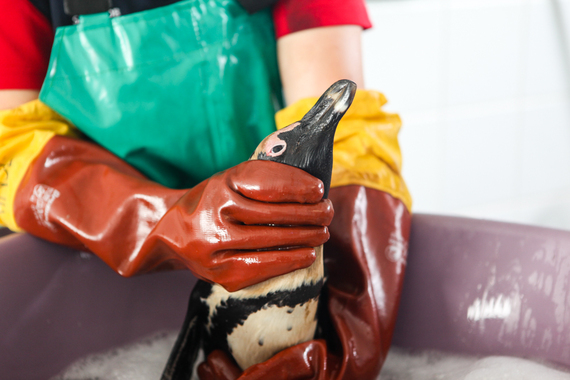 Penguins keep arriving at SANCCOB's Cape St Francis seabird center in South Africa's Eastern Cape. So far, Rangers from the Marine Section of the Addo Elephant National Park (SANParks) have rescued 30 oiled African penguins and air-lifted them via helicopter to SANCCOB to be cleaned. For the next few weeks, the washed birds will continue to be fed, hydrated and swum to ensure they regain the natural waterproofing of their features.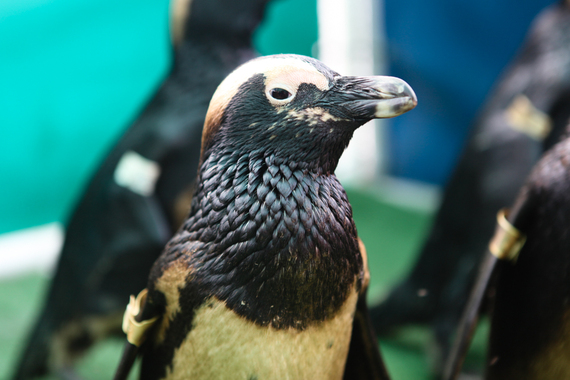 Four African penguin chicks, less than three weeks old, were also rescued along with their parents. Weighing just over a pound each, these chicks will be hand-reared in order to give them the best chance of survival.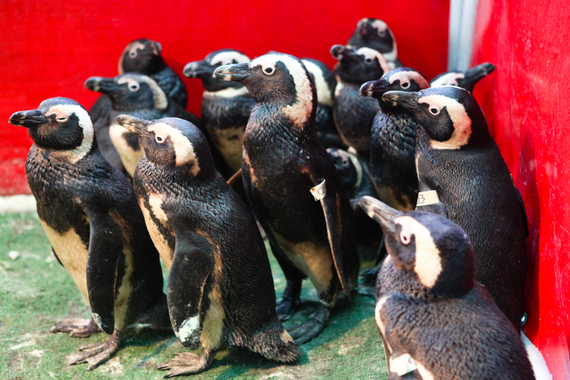 "The ongoing chronic pollution of seabirds is a major concern for SANCCOB. The number of oiled birds captured for rehabilitation is rarely an accurate reflection of the actual impact of chronic oil pollution on seabird populations", said Juanity Raath, Rehabilitation Coordinator at SANCCOB in Cape St Francis. Although we don't yet know the cause of this spill and if it is from a ship or a faulty pipeline, penguins continue to be in need of rescue.
REAL LIFE. REAL NEWS. REAL VOICES.
Help us tell more of the stories that matter from voices that too often remain unheard.