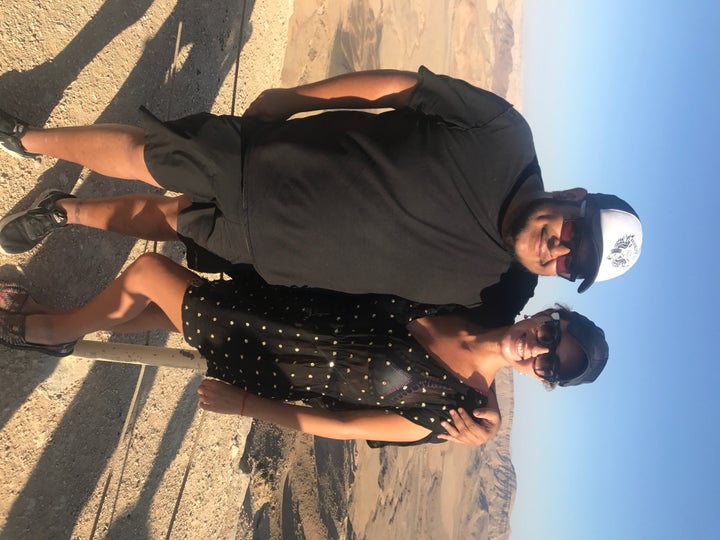 "The

stories

and

insights of 'New Shepherds'"
I was recently lucky enough to take the trip of a lifetime, which challenged almost every aspect of my life, from what I know and do to how I think and show up in the world.
An epic journey through Israel this summer, called #REALITYAdelante and funded by the Charles and Lynn Schusterman Family Foundation, was a highly curated experience for 50 fellow Latinx from across North, Central and South America. Themes of spirituality and identity emerged for us as we studied a country still arguably working to define its own identity and shape its future.
For me, it was an opportunity to explore my own identity as a mixed-race Latin gay man. The immersion of Latinx leaders was a new experience that established a stronger connection to and love for my heritage, as well as a level of self-acceptance I never felt before.
I have also adopted new practices after experiencing Jewish culture and tradition. For example, I hosted a Shabbat dinner, adorned with Mexican prayer candles and Cacti, following the Charlottesville riots to promote the value of diversity and solidarity and offer a space for my Sacramento, California community to heal and recharge.
For my fellow Latinx – Latin vanguards of innovation, creativity and change – it triggered similar insights and inspirations. During the trip, we formed a smaller cohort of ten and called ourselves, "New Shepherds," inspired by leadership symbolism of ancient goat and sheep herding. When I think about them I get an instant feeling of humanity and courage, especially now in the face of recent natural disasters in Puerto Rico, Mexico and Texas, and the massacre in Las Vegas.
Their stories from Israel serve also as a special reminder of our trip, bond and the path we are now on together. Here are six different things I learned, reinforced by some of the amazing people that I met.
Acceptance
"We're all looking for it in a different way, but we must learn to accept before being accepted," said Manolo López, a Latin American entrepreneur and a chef who is devoted to globalizing Puerto Rican food.
Drawing on his Caribbean upbringing, López has grappled his this Identity while living in the United States. Yet, a special night in Jerusalem offered López the gift of acceptance in himself and his path.
The energy at the Western Wall was unmatched and it grew as we walked closer. It was like the feeling you get when Barcelona's Lionel Messi repeatedly scores against archival Madrid on their home field. There we were about to touch history. I could feel a sense of nervousness as we all approached. Upon touching it, I felt an intense energy fill my body as I'm sure it did for others. It was the first time I have prayed in years.
López took the moment to accept this part of himself, his heritage and spiritually amidst the Western Wall and the many who have come to pray in that exact spot from all over the world.
Then, a group of Orthodox Jewish men grabbed our hands and invited us to join their celebratory dance. There we were, together holding hands, dancing in a large circle and chanting along with strangers. They welcomed us in to join the group. They accepted us and our presence.
López, the executive producer of Puerto Rican culture collective Cosa Nuestra, is an ambassador for his people and uses food and design to share the magic of his island, which has more importance following Hurricane Maria's impact on the island where his family still resides.
Discover your mission
"We come to this world with a clear mission, but we need courage and clarity to discover it," said Daniela Kreimer. While Kreimer is deeply connected to her purpose and path compared to most, it wasn't until she witnessed others' journey and evolution during the trip that she could fully appreciate the value of spirituality.
She saw true encounters of people with themselves and in states of reflection. "Sooner or later everyone in the group experienced a deep and mysterious, dare I say "spiritual," momentum that connected them with their inner self," she said.
If we are brave enough to stay in silence, quietly connecting with our soul and the mystery that surrounds our life, we might catch an important message that comes to the surface. This may enlighten our path forward and the person we truly aspire to be. We may then be ready to meet our journey´s companions and together pursue our mission.
Kreimer's path in the social innovation sector is driven by her passion to create new ecosystems for collaborations toward the common good. She is a writer, entrepreneur and Ashoka's executive director for Argentina, Uruguay and Paraguay.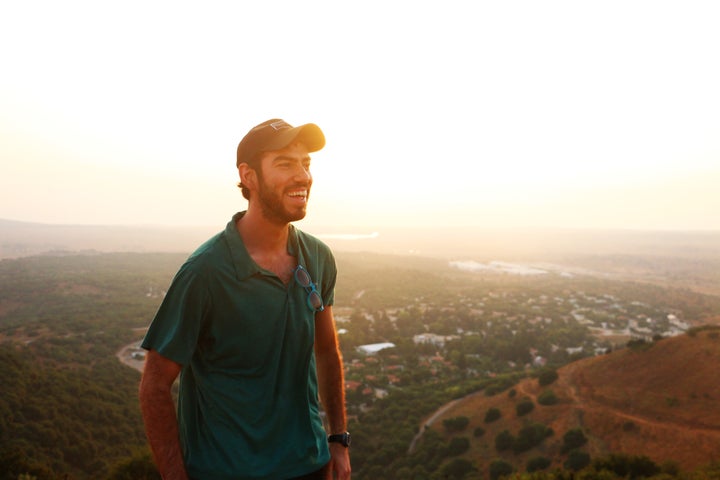 What are you willing to go through pain for? Do that
"What are you willing to sacrifice for, what are you willing to go through pain for, what are you willing to risk for? That should guide you," said Esteban Gast.
"While learning about great prophets or seeing people be religious in more profound ways than I have ever seen, I thought about how often their journeys are defined by struggle. It may be a bit reductionist, but it's easy to do things when they are easy," Gast said.
The sense of faith and struggle spurred further reflection in what it will truly take for Gast to realize his dreams as a storyteller and changemaker, and if it's worth it.
Do I want to be a comedian enough to endure 10 years of open mics? Do I want to make a movie so badly to endure the 5 years of developing and pitching? Learning about what others had to experience to fulfill their purpose fostered a sense of will that I never really had before. I know what I have to do and the leadership it will require. I'm ready for the work ahead.
Gast is an entertainer, educator and storyteller. Born to Colombian parents and raised in Puerto Rico and Illinois, he currently lives in Los Angeles and works for a socially conscious media company to tell empowering stories.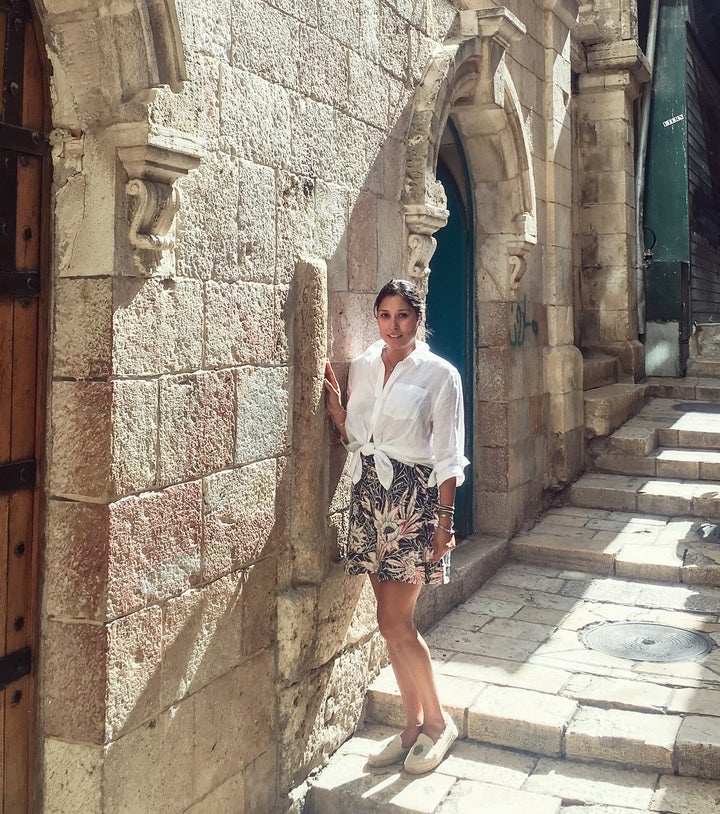 Stand in your truth, and fearlessly share your message
"It is unlikely that you or I will be invited to lead," said Veronica Juarez.
Instead, I think it is upon each of us to stand on your own two feet, in our own truth, and be willing to fearlessly share our message with the world just as Jesus did two thousand years ago.
Juarez cherished her Catholic faith but never related to Jesus as the "son of God" or the act of him "dying for the sins of humanity" nor believing that he was "born of a virgin mother." As she put it: "I didn't need to believe those things to believe in the fundamental teachings of Catholicism- to love thy neighbor."
From Magdala to the Jordan River, it was seeing these biblical locations that helped Juarez realize her potential.
As we were guided through a town on the Sea of Galilee where Jesus would preach regularly, it hit me. Jesus, at 33, was a young leader, who had a message to share with the world. He was fearless about sharing that message- imploring people to treat their neighbor kindly and with compassion.
For the first time Juarez had a deep appreciation for the man as a young person with a message:
It was in that moment that I looked around at the young Latinx leaders around me, all invested in making a profound impact on the world and all working to share their message. I felt immense humility and gratitude. I felt called upon to lead in a whole new way.
Juarez, senior director of business initiatives for Lyft, has lead efforts to provide relief and support in response to recent Hurricane Harvey, Hurricane Maria, as well as the threatened Deferred Action for Childhood Arrivals, or DACA.
Find balance. Family first
Before Karlo Valentín Rodríguez's father died, he was told to spend his money creating memories because "at the end, we all die poor." Through Rodríguez's journey he forgot this and many other teachings gleaned from his father.
It wasn't until I experienced Shabbat for the first time that I remembered my father's lessons and could reflect on where I come from, the direction I'm headed and who I want to be surrounded by. I learned that Shabbat was a celebration of family and personal reflection. It highlighted for me that in order to be an effective leader, you need to find true balance and that family is more important than any professional recognition or achievement. Triumph should be shared with friends and family.
From welfare kid to Mexico City-based tech entrepreneur who sold two companies before turning 30, Rodríguez believes the future is already here but the benefits and access are not evenly distributed. As chief technology officer at Klustera, he uses the power of technology to improve lives by democratizing Artificial Intelligence for small business in emerging countries.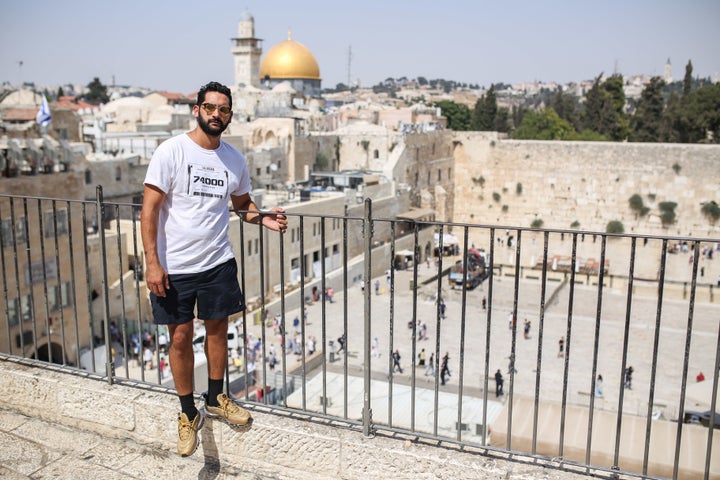 Keep moving forward
After visiting the Children's Memorial at the World Holocaust Remembrance Center, Francesca Kennedy was distraught and overwhelmed.
I was having a difficult time after our visit to the museum and was very disturbed that others were able to continue with their day so easily. When I spoke with our group leader, Yaniv Rivlin, he explained that in Israel it's common to experience 'switch mentality' where you honor those feelings of despair but you let them go quickly to honor those who you are grieving and celebrate their lives.
Kennedy was reminded that we cannot be stifled forever by bad situations or feelings. In 2009, she adopted a similar outlook to help address a crisis. Lake Atitlan in Guatemala, which once was considered the 8th world wonder, is where Kennedy was baptized, learned how to swim and is where her grandparents lived. Overnight, toxic blue green algae covered almost every inch of the lake and had devastating local environmental and economic impacts.
In response, she started Ix Style as a simple idea to help one woman artisan at the local market and it morphed to 600 women around the lake. They sell bags and sandals made by Mayan women Guatemala and donate 15 percent of every purchase to provide clean drinking for those in the region. Ix is the Mayan word for water.
"Our survival, and ability to lead and help others, is rooted in how well we move forward," Kennedy said.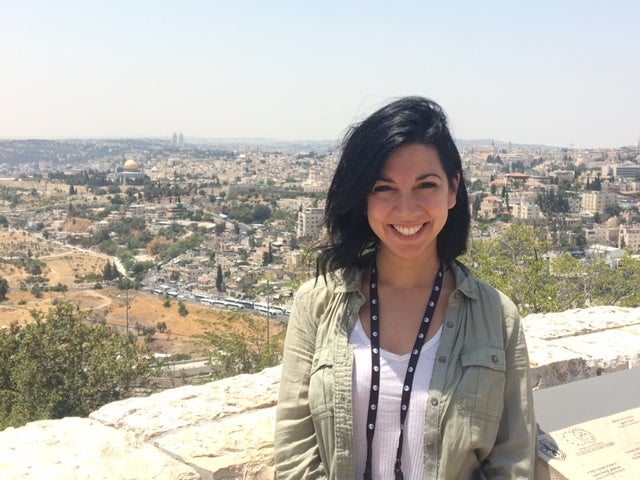 Popular in the Community