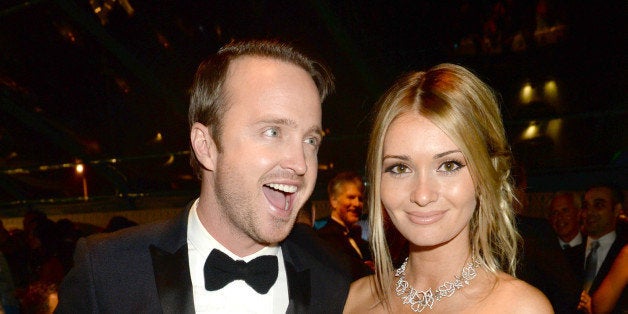 It's no secret that Aaron Paul cannot stop talking about his wife, Lauren Parsekian. The "Breaking Bad" star publicly compliments her every chance he gets -- whether it's on Twitter, Instagram, in an interview or on the red carpet. Below, we've rounded up the 10 most effusive things he's said about his "pretty bird." Romantic or over-the-top? We'll take it either way.
1) "She's the greatest woman that has ever existed -- no offense to other women on this planet, but she is hands-down the best."
2) "Let me tell you, my friend, I will be in the honeymoon phase until I leave this planet. Getting married to Lauren was the greatest accomplishment of my life."
3) "I can't even explain to you, it's just such an obsession I have. I always constantly ask her: 'Is it weird being so perfect? Is it fun being so fun? Is it hard being the most beautiful person on the planet?' It's on a daily basis, that's just how it is."
4) "I'm the luckiest man on the planet. It doesn't make sense to me. The way she looks at me ... she has that magical glow about her."
5) "A day will never go by without me reminding you how special you are."
6) "Thank you so much for looking at me the way that you do, you truly saved me."
7) "I miss @Laurencorinne8 like you would not believe. She is the most incredible person I have ever known. Thank you for your heart."
8) "My fiancee @Laurencorinne8 aka the most magical woman on the planet just started her final tour with @kindcampaign. Proud of you beautiful."
9) "She's just the greatest. We just got married four months ago. I'm the luckiest guy on the planet. I've actually been calling her my wife even before we started dating, so now it just seems more appropriate."
10) "You know when people say, 'When you know, you know'? It was crazy. Even leading up to the kiss on the ferris wheel, I couldn't imagine myself being without her... I was like, 'Wait, can this actually exist?'"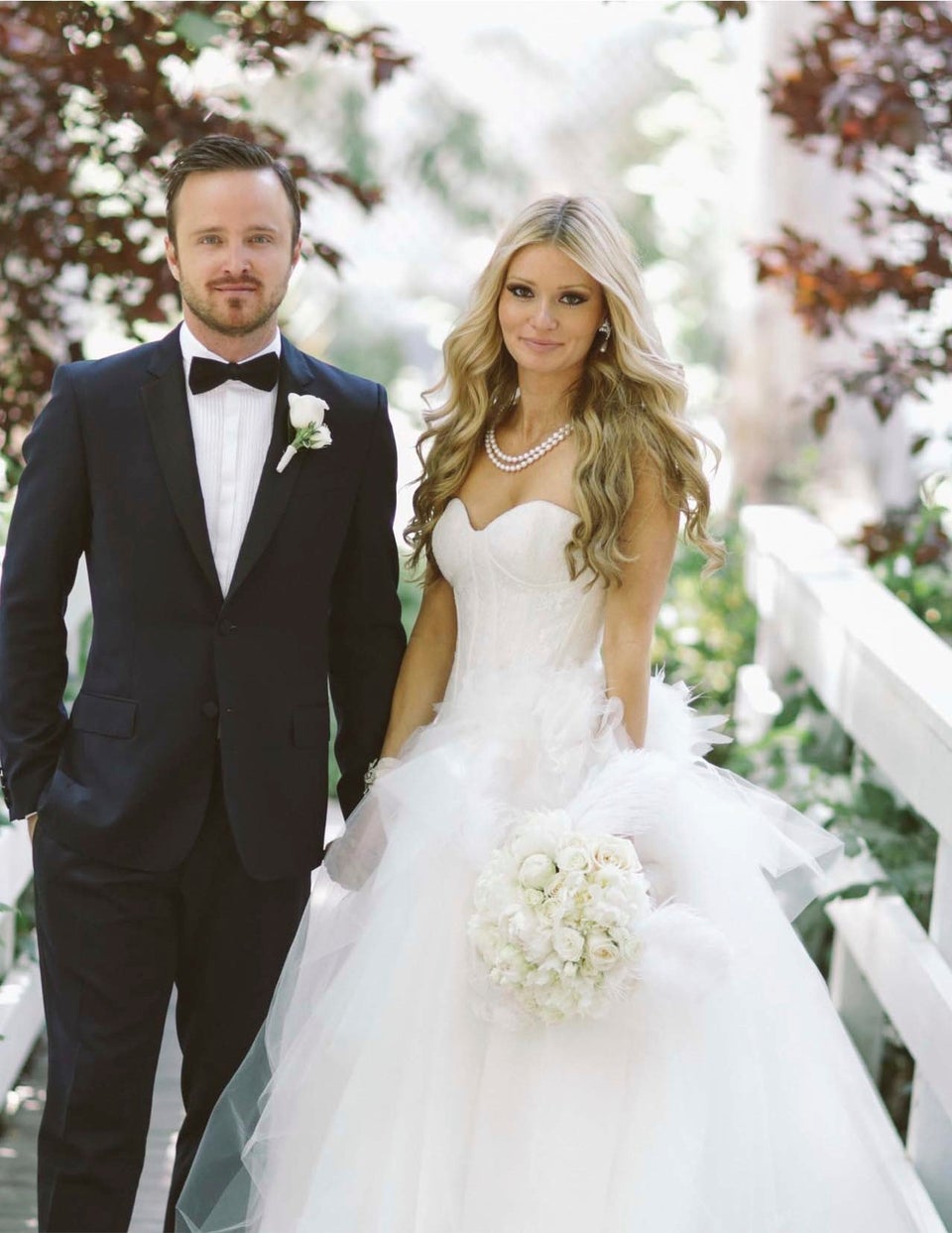 Aaron Paul + Lauren Parsekian's Wedding