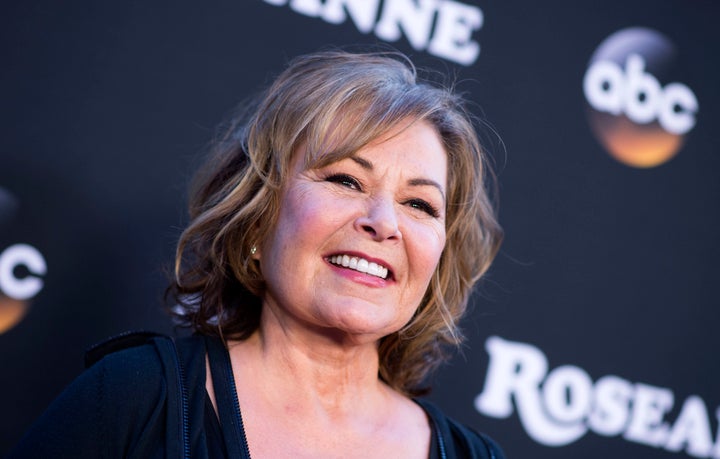 The project, tentatively called "The Conners," was green-lit just weeks after the network canceled a reboot of Barr's eponymous show following a series of racist comments the actress posted to Twitter about former Obama White House adviser Valerie Jarrett.
The show will premier in the fall and air Tuesdays at 8 p.m. Eastern.
"The Conners' stories demonstrate that families can always find common ground through conversation, laughter and love," ABC said in a statement. "The spinoff will continue to portray contemporary issues that are as relevant today as they were 30 years ago."
But the network was forced to cancel the sitcom after its star posted several insensitive tweets criticizing Jarrett, billionaire George Soros and former first daughter Chelsea Clinton.
"Muslim brotherhood & planet of the apes had a baby=vj," read one of Barr's messages about Jarrett, who is black.
Barr apologized for the tweets, but ABC canceled the program hours later, saying the comments were "abhorrent, repugnant and inconsistent with our values." In a statement, the actress said that she regretted "the circumstances" that had caused her removal from the show, but said she supported the new program to save the jobs of those on set.
"I agreed to the settlement in order that 200 jobs of beloved cast and crew could be saved, and I wish the best for everyone involved," Barr said.
Every lead actor from the "Roseanne" reboot will star in the new series, ABC said, including John Goodman, Laurie Metcalf, Lecy Goranson, Michael Fishman and Sara Gilbert. The group released a joint statement Thursday upon the announcement of the spinoff, but did not reference Barr's removal.
"We have received a tremendous amount of support from fans of our show, and it's clear that these characters not only have a place in our hearts, but in the hearts and homes of our audience," the actors said. "We all came back last season because we wanted to tell stories about the challenges facing a working-class family today. We are so happy to have the opportunity to return with the cast and crew to continue to share those stories through love and laughter."
It's unclear how the show will address Barr's departure.
CORRECTION: An earlier version of this story said ABC's cancellation of "Roseanne" happened days after she sent her Twitter message about Valerie Jarrett. It was within a day.