WASHINGTON -- The American Civil Liberties Union filed suit against the federal government Tuesday over its voluntary departures program, through which the group alleges officials often use misinformation to pressure undocumented immigrants to sign away their rights before being forced out of the country.
The program helps the government rack up removals of undocumented immigrants, which reached a record of more than 400,000 last year. But the policy works differently than the usual broader detention and removal process: Border patrol or immigration agents give detained unauthorized immigrants the option to sign a form that will lead to their immediate removal -- sometimes within hours.
For most, that means leaving the country before they can talk to a lawyer, see their family or, the ACLU argues, receive necessary information that would help them realize they have other options.
Sean Riordan, staff attorney for the ACLU of San Diego & Imperial Counties, said the process contrasts with what most Americans see in the criminal justice system, where defendants can waive their trial rights, but only if they know the consequences of choosing to do so.
"What happens here is essentially the same thing," Riordan said, "except instead of people being given good information and being able to make a reasoned and intelligent decision whether to give up their rights to fight their case and stay here with their families, they're put under immense pressure and they're provided misstatements and sometimes threatened."
The class-action suit, Lopez-Venegas v. Napolitano, was filed by the ACLU of California, the ACLU Immigrants' Rights Project and Cooley LLP on behalf of seven plaintiffs. One of them, Samuel Nava, alleges he was told by Customs and Border Protection agents he would be detained for months if he didn't sign the voluntary departure form and that an immigration judge could not grant him relief, even though he was engaged to his now-wife, a U.S. citizen.
Another plaintiff, Ana Maria Dueñas, only speaks Spanish but was allegedly given a voluntary departure form in English. She also claims she was misinformed about the ability of her U.S. citizen family members to eventually petition for her legal status.
The ACLU isn't trying to do away with the voluntary departures program as a whole, Riordan said, but wants further safeguards put in place.
For one, the ACLU argues that undocumented immigrants should be made aware of the 10-year ban on returning to the U.S. legally once they are found to have been in the country without authorization. Riordan said that some are told that once back in their native country, they can apply to return -- which is true -- but federal agents falsely imply the process will be a quick one.
The ACLU also recommends that undocumented immigrants be allowed to consult with an attorney or a trusted friend or family member so they can consider whether they should instead go through the immigration court system, which could allow them to remain in the U.S. They should not be pressured to quickly make a decision or to choose voluntary departure over their other options, the ACLU contends.
Advocacy group Cuentame joined with the ACLU to draw attention to the voluntary departures program, setting up a website and asking readers to call in about stories of abuse at the border.
Cuentame also produced a video about the story of one man, Ildefonso Martinez Sanchez, who signed a voluntary departure form in March 2012 and was sent from San Diego, Calif., to Mexico.
His family said he wasn't allowed to make a phone call and was pressured by border agents to agree to voluntary departure, even though he may have made a good case for deportation relief had he seen a judge. Martinez Sanchez later attempted to cross the border in Arizona to return to his family, then became lost in the desert. He died on the way, after spending six days outside, sick and alone.
He was married and had five children who are U.S. citizens. One of those children, Gladys Dominguez, appears in the Cuentame video, speaking about her father's deportation and death.
"Everything is very different," she says in Spanish. "It's very difficult to see my brothers, and my sad little sister. ... It really hurts."
Watch the Cuentame video below: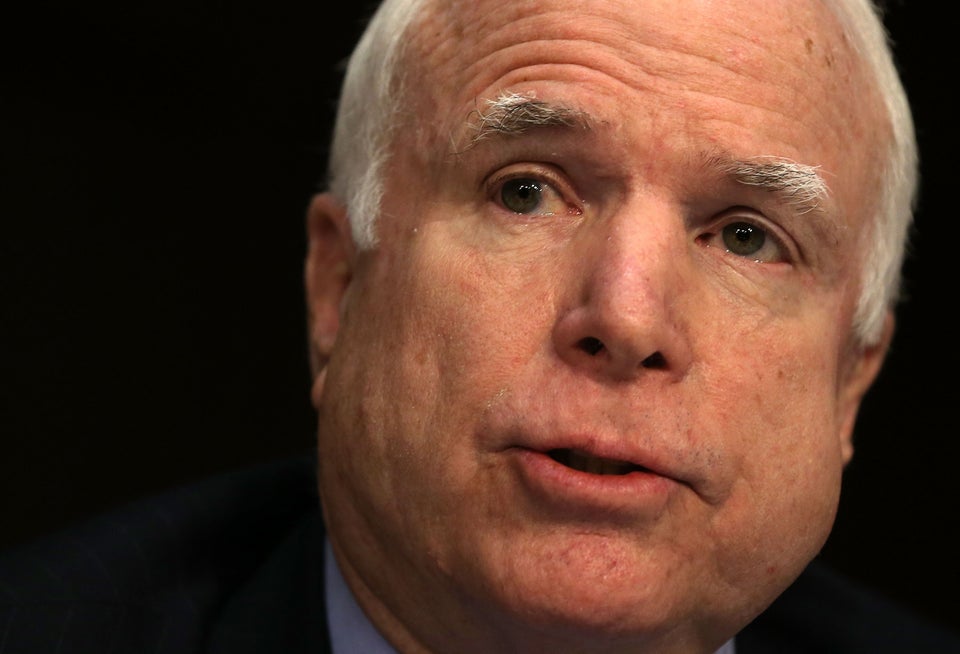 Bipartisan Immigration Plan's Key Provisions
Popular in the Community