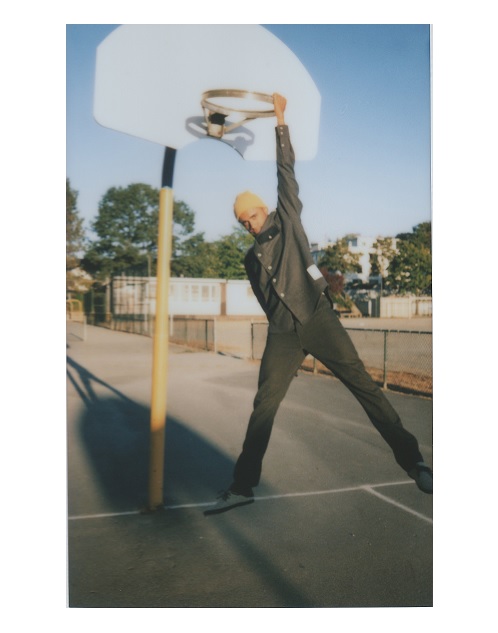 Actor Jared Joseph plays basketball every available moment
Jarod Joseph is quite the man! Born in Calgary, Alberta, Canada, Jarod is a spaghetti-eating sports-loving guy who has the capability of transforming himself into believable characters.
You may recognize Jarod as Alan Durand in the final episodes of the CW's Arrow and as Detective Nicholas Fleming in DirecTV's Rogue. Jarod was also featured in episodes of ABC's V, Showcase's Endgame and AMC's The Killing.
Jarod never considered an acting career until one of his friends mentioned he should look into it, at which point in 2007, Jarod packed up his stuff in a car and drove to Vancouver to give acting a shot. We all know what happened from there...
What's it like on the set of DirecTV's Rogue?
Rogue is my first foray into being a regular on a show so by default it's different than any other experience I had leading up to it. In a good way. On other shows, you want to come in and do good work and blend in with the tone of a show and hopefully don't piss fans off. As a regular you have the opportunity to dictate the tone. Oh, and Rogue's dark, unapologetic, gritty material. Which is right up my alley.
You play a detective on Rogue. Describe your wardrobe fittings?
The wardrobe part was actually relatively quick. I didn't want to play the guy as a model with a gun. We pretty much came to the decision that Fleming wouldn't necessarily have any tailored style for the most part. We went with untapered suits that could have easily been hand-me-down's or off the rack. Dapper was secondary. Which I'd imagine is probably pretty accurate for a rookie cop on a precise, limited budget.
In The LA Complex you play a gay lawyer. Did you have any reservations about taking this role?
My immediate thoughts were that of excitement. I worked extensively on it for two days straight; I wanted to kill the taping because I saw it as a monumental opportunity to be a part of something significant in the black community -- if only through film. I was up to the task and had zero reservations. Brothers still reach out to me to this day commending what the role stood for. It's the most important work I've done.
Do you feel an actor should never tell his real age?
That's the first I've heard about age concealing but I suppose it makes sense in some regards? But I can only speak for myself. I'm 27 and I've played characters from 16-35 and still get ID'ed.
What are your favorite TV shows?
I'm a huge fan of BBC's Luther with Idris Elba and Girls on HBO. Both returning for new seasons! I can't wait.
How'd you get so interested in sports?
I've played sports my entire life. It started with hockey but that eventually became too expensive because I was a goaltender and constantly outgrew the equipment. So, one summer I picked up a basketball and never looked back. Growing up, Allen Iverson was my favorite player. I think I gravitated towards him because he was small, a bit wayward and unconventional in his appearance with braids and tattoos. He was really the first to merge style with gameplay. My favorite team is, was and always will be the Toronto Raptors.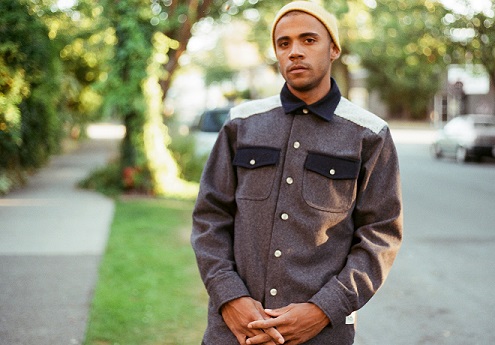 Jarod's Twitter: @jarodjoseph
What and where was your first tattoo?
My first tattoo was a ribbon on my arm with script inside of it. It was supposed to be a birthday present from my girlfriend at the time but we actually broke up hours before and the down payment wasn't redeemable so I called my cousin to take me and we went. Regrettably, the artist was absolutely terrible but it was a great lesson not to rush a tattoo! I've recently gotten a Maple Leaf. I'm much better at selecting an artist nowadays!
Who did you work most closely with on Fringe and what was your experience like on that show?
I'd say that I worked with everyone a little bit at some point. I had individual scenes with Joshua Jackson, Anna Torv, John Noble as well as some ensemble stuff with the whole team. "Fringe" was my first experience returning to a show in new episodes as an already solidified character which to me signifies trust from producers and the network. The way that my character was introduced, there was absolutely nothing that indicated I had to return but I ended up coming back six or seven times. The fans still show me love. I owe a lot to Fringe.
Anything else you'd like to add?
Popular in the Community