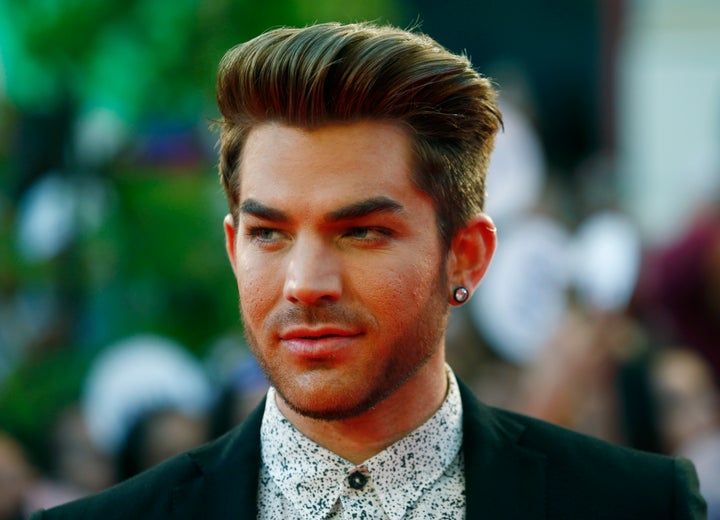 Adam Lambert says he turned down a major Broadway role, but for a good reason. 
"I'm flattered they asked me, but it's not what I want to do right now," Lambert said. Still, he hasn't ruled out playing the part of the East German "slip of a girlyboy," which nabbed Harris a Tony Award in 2014, entirely: "Maybe one day. The thing about it is I don't want to get in drag for eight shows a week." 
The "American Idol" alum's decision to turn down the part is certainly understandable given his current schedule. His new album, "The Original High," will drop June 16, while its first single, "Ghost Town," is already generating buzz for its '90s house vibe. (It also happens to share a title with a new Madonna song.)  
The dance-pop feel of "The Original High" should endear the album to Lambert's gay fan base in a way that his first two albums, "For Your Entertainment" and "Trespassing," did not. 
"I wanted this one to reflect my real life, not only lyrically and emotionally, but through the sound of the music I listen to with friends when we go out or when I'm on the treadmill or in my car," he said. "I got excited because I thought my gay brothers and sisters would identify with this music more than what I've done in the past. It's a sound that feels more like our scene."
Lambert is also aware of how much the music industry's stance on openly LGBT performers has shifted in the time since he first emerged on the scene. In 2012, he made headlines as the first openly gay male artist to top the Billboard album chart, but just three years later, out stars like Sam Smith and Frank Ocean have their own record-breaking success stories. 
He hopes to find time to attend a few Pride celebrations this year, noting, that it's "definitely something I want to be a part of."
"Ultimately, connecting with the community means a lot to me," he said. "It's been important to me."
Head here to check out Queerty's full interview with Adam Lambert.
Calling all HuffPost superfans!
Sign up for membership to become a founding member and help shape HuffPost's next chapter