Figure skater Adam Rippon has been in the midst of a whirlwind media blitz following his triumphant performance in the 2018 Winter Olympics.
After returning home from Pyeongchang, South Korea, with a bronze medal in the figure skating team event, Rippon has appeared on "The Ellen DeGeneres Show," walked the red carpet at the Oscars in a black harness and been honored by the country's largest LGBTQ advocacy organization.
When asked about the article, Rippon said he didn't love the word "faggot" because he continues to associate it with the anti-LGBTQ bullying he experienced as a child. But he also said he "understood the meaning" behind Moskowitz's sentiments.
"Through my own personal experiences, I've kind of discovered what I perceive as masculine and what I perceive as feminine," he told HuffPost at the Build Series, which is owned by Oath, HuffPost's parent company. (His remarks come at 13:40 in the above video.)
"A lot of people are afraid to try things that people might think are weird," he continued. Pointing to Lady Gaga as a personal influence, he added, "I find a lot of inspiration in people who are perceived as crazy. I'm also crazy."
Despite the presence of other LGBTQ athletes, Rippon's boisterous persona has definitely shaken up the sports world, too.
"I think a lot of times, when somebody's out and gay ― especially in sports ― they try to really overcompensate, because I think being gay is associated with being weak," he observed. "Which isn't true."
He was told "Oh my God, you are so gay" at the Olympic Games numerous times, but remained unfazed.
"I don't really care, because I like who I am, and if to you, that's 'so gay,' like, OK. Doesn't really matter," he continued. "If you really just do you, and you're a good person, you treat people the way you want to be treated, you work hard ― that's what matters, and at the end of the day, that's how people will judge you."
Before You Go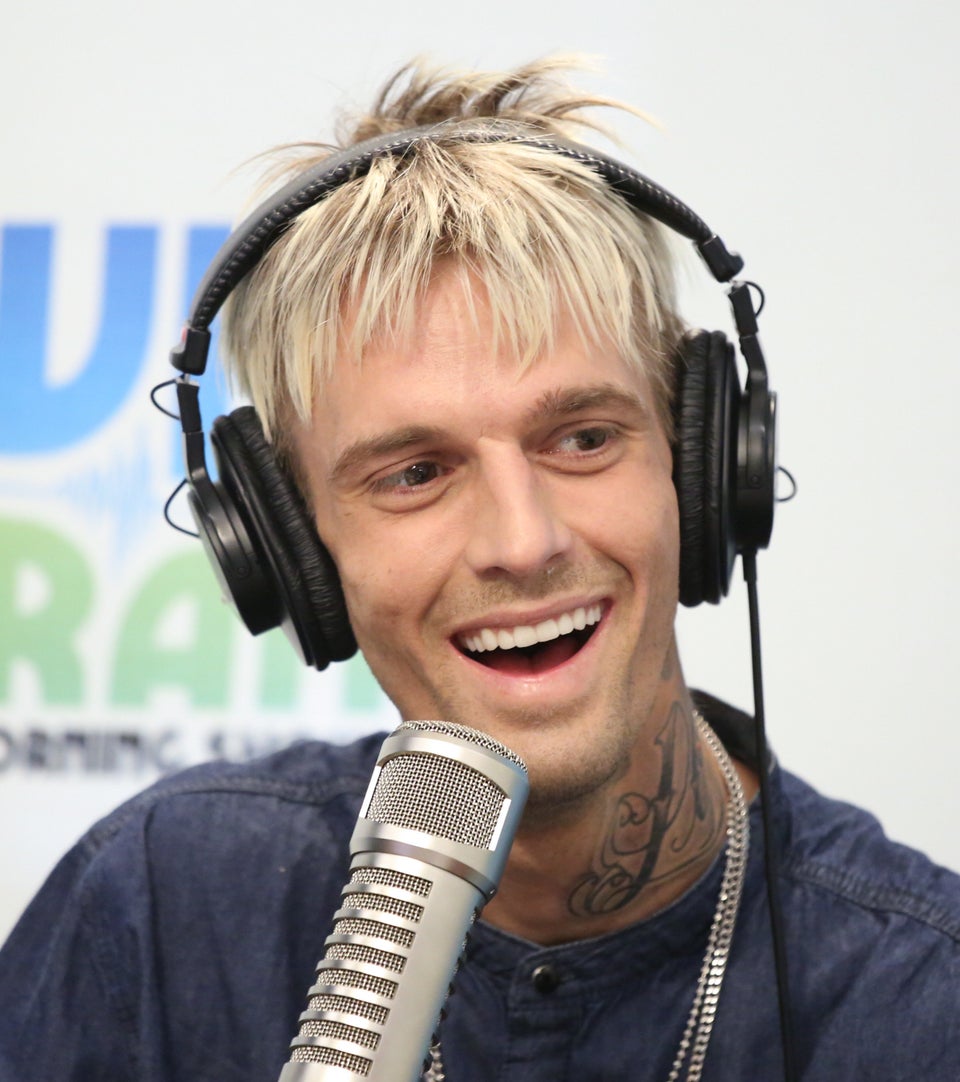 21 Stars Who Came Out As LGBTQ In 2017
Popular in the Community