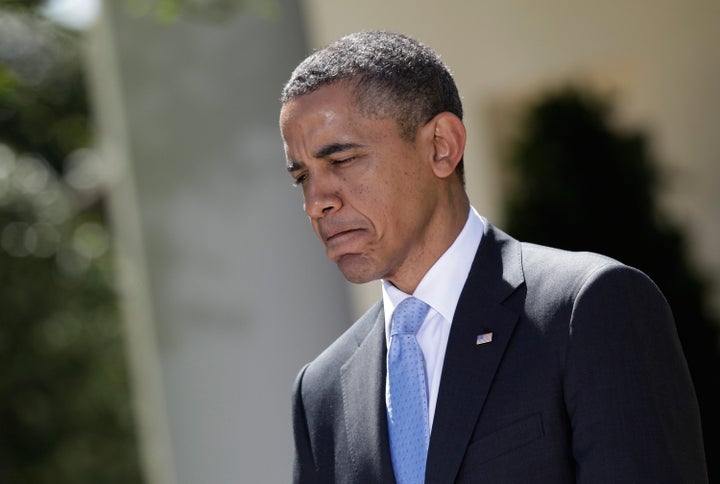 If the mandate is struck down, insurance premiums might shoot up and millions of Americans would be left uninsured. But for some, the Affordable Care Act without the mandate looks a lot better than no law at all.
"It's a choice between a wrecking operation, which is what you are requesting, or a salvage job," Justice Ruth Bader Ginsburg said last week as the former solicitor general in the George W. Bush administration, Paul Clement, argued that without the mandate, the rest of law could not stand. "And the more conservative approach would be [to] salvage rather than throwing out everything."
Many provisions of the Affordable Care Act took effect when it was signed into law in 2010, and a full repeal would eliminate reforms that are already providing widespread relief to some Americans. Here are some consumer benefits that would disappear if the whole law were to be ruled unconstitutional:
Increased coverage of preventive services
Many health insurance plans are now subject to new rules that require them to cover recommended preventive services without charging a co-payment. As a result, consumers pay nothing for services like routine screenings, vaccines, counseling, flu shots and well-baby and well-child visits from birth to age 21.

Birth control coverage
One aspect of the preventive care coverage -- and among the most discussed provisions of the new health care law -- is the requirement that health insurance plans cover contraceptive services. After a widely publicized effort by religious leaders and Republican lawmakers to repeal this measure, the Obama administration announced a compromise that shifts the cost of contraceptive coverage from employers to insurance companies.
Restrictions on lifetime and annual limits
The Affordable Care Act prohibits insurers from placing lifetime limits on most benefits that consumers receive and sets a minimum for annual dollar limits. By 2014 annual dollar limits are slated to be phased out entirely.
Coverage for children with pre-existing conditions
Under the new law, insurance companies cannot deny coverage or limit benefits to children under age 19 because of a pre-existing condition or disability. Starting in 2014, people of all ages with pre-existing conditions will be protected.
Pre-Existing Condition Insurance Plan
Adults who have been refused insurance coverage because of pre-existing conditions and who have remained uninsured for at least six months are eligible for the Pre-Existing Condition Insurance Plan. The program covers primary and specialty care, prescription drugs and hospital visits without requesting higher premiums for pre-existing conditions.
No health plan barriers for ob-gyn services
Health plans cannot require women to get a referral from a primary care doctor before seeking ob-gyn services.
Access to out-of-network emergency room services
The Affordable Care Act prohibits a health plan from charging higher co-payments for emergency room visits in hospitals outside of the plan's network. Patients are also exempt from needing a plan's approval before seeking out-of-network emergency care.
Right to appeal health insurance plan decisions
Obama's health care law gives consumers the right to appeal decisions made by their health insurance providers. If an insurance company reviews its decision and still denies a consumer insurance coverage for a treatment, consumers have the right to request an external review and have an independent review organization decide whether to overturn the plan's decision. Some states have Consumer Assistance Programs that help people file appeals and request external reviews.
Consumer Assistance Program
The Affordable Care Act improves the services that some states provide to help people with insurance problems. Grants have allowed states to strengthen and grow programs that assist consumers with enrolling in a health insurance plan and with filing complaints and appeals.
More value for the insurance dollar
A provision of the law called the 80/20 rule requires insurance companies to spend at least 80 percent of their premium dollars on medical care. If they don't, they must provide consumers with refunds starting this summer.
No insurance cancellations for honest mistakes
Insurance companies are not allowed to rescind coverage when patients make honest mistakes on their insurance applications. Before the Affordable Care Act, insurance companies could retroactively cancel patients' policies because of unintentional paperwork errors with little medical bearing.
Expanded Medicare coverage
The law gives elderly adults who face the Medicare coverage gap a 50 percent discount on prescription drugs covered by Medicare Part D. Seniors will receive additional prescription drug savings until the coverage gap is closed in 2020.
Indian Health Care Improvement Act reauthorized
The law reinstates the Indian Health Care Improvement Act, which provides resources to curb the health care disparities faced by American Indians. Originally passed in 1976, the act was last reauthorized in 1992 and many of its provisions expired in 2000.
The Affordable Care Act imposes a 10 percent tax on tanning beds, and these proceeds help underwrite other provisions of the law.
Expanded coverage for young adults on their parents' plans
The law requires insurance plans that offer coverage of dependents to allow children to stay on their parents' plans until age 26. Adult children can be covered on their parents' plans even if they are married, eligible for work or student insurance, living away from home or financially independent.
Popular in the Community