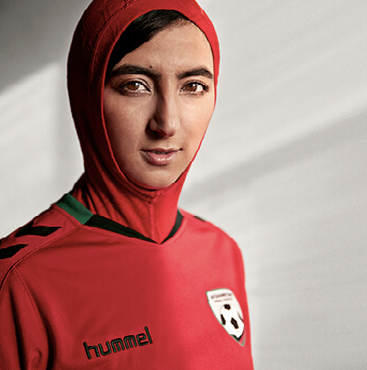 When Afghanistan's national women's soccer team takes the field in the near future, the players will be decked in a uniform that marks both their country's deep-seated history and how far it has come.
Just two years after FIFA gave the green light on head covers, sportswear company Hummel unveiled the newest iteration of the Afghani national team jersey on Tuesday, which now features a hijab.
"We don't sponsor the biggest teams in the world, but we make partnerships with teams and clubs with a story to tell, like Afghanistan," Christian Stadil, the owner of the Danish sportswear brand, wrote on Hummel's website. "We try to meet the Afghan people where they are, and right now that is by helping the women play football with or without a hijab."
Enabling players to maintain the modesty of their dress, this latest uniform will include "an integrated base layer which allows women to be covered from head to toe when they take to the pitch," per CNN.
This new uniform represents the past. This new uniform represents the future. And, as such, at least according to Popal, this new uniform represents the true makeup and the true objective of her national team.
"I wanted something that reflected the strength of the Afghan character and incorporated the very best of the country's traditions and heritage," she added. "I think this shirt has achieved both."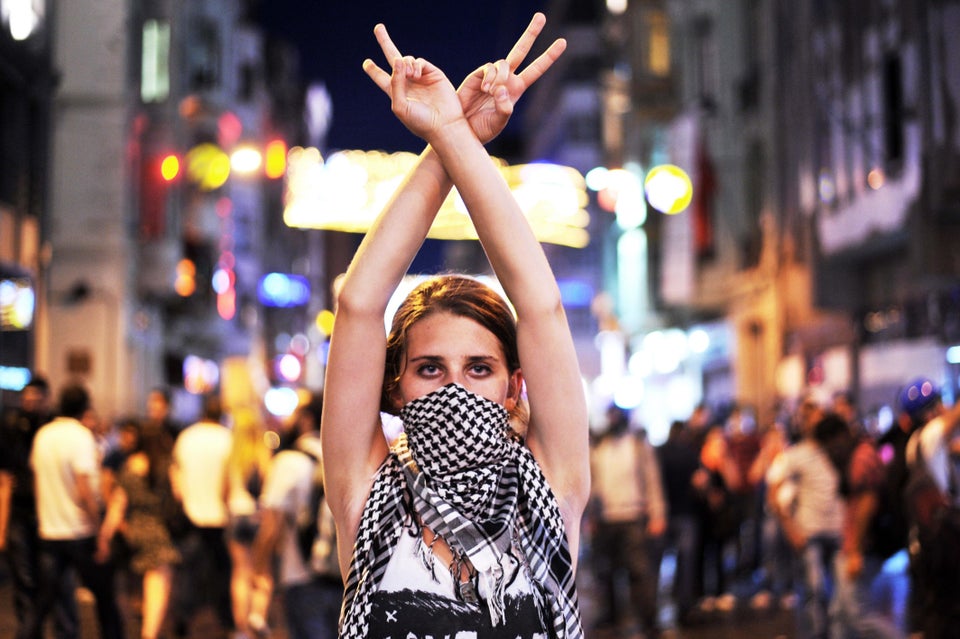 Photos Of Women Protesting Around The World