 WASHINGTON -- Former Vice President Al Gore made a rare appearance on Capitol Hill on Tuesday to support the man who's become the new face of climate action in Washington.
"Sheldon Whitehouse has become the leading United States Senate advocate for solving the climate crisis, and you ought to be very proud," he told an audience of Rhode Island environmental leaders.
Spearheading climate action in Washington used to be Gore's job, and one for which he's been roundly ridiculed by politicians and members of the media alike. "I don't come to Washington that much anymore. I'm a recovering politician, on about Step 9," he joked, "but when Sheldon called me and asked me to do this event, I readily agreed."
Gore's remarks were part of an annual energy and environment event hosted by Sen. Whitehouse (D-R.I.) at the Capitol. The event, designed to give Ocean State environmentalists a chance to hear directly from federal officials, featured speeches from Gore, Whitehouse and National Resources Defense Council President Frances Beinecke, among others.
Policy talk was broad, ranging from ocean acidification to the finer points of fracking. But Gore's keynote address was acutely political.
"We are on the cusp of a fantastic revolution that is going to make a lot of things better, but there is ferocious resistance because, as is often the case, the legacy industries that have built up wealth and power in a previous age don't see their sun setting yet," Gore said. "They're using that power to try to slow things down, the same way the tobacco companies did when the linkage between cigarettes and lung disease was established."
What the environmental movement most needs, Gore continued, is a leader. "One crucial element that we need to really focus on is leadership," he said, praising Whitehouse for his weekly speeches in the Senate on climate.
Conspicuously absent from his speech was any comment on the leadership of President Barack Obama, who many environmental advocates feel has failed to show initiative after pledging in his State of the Union address to take executive action on climate if Congress fails to pass a bill.
In conversations held after his speech on Capitol Hill, Gore criticized Obama explicitly for his lack of legislative progress on climate. "He does not yet have a team in the White House to help him implement solutions to the climate crisis," Gore said in a Google+ video chat on Tuesday afternoon. "He hasn't staffed up for it."
Whitehouse, meanwhile, blamed Republican lawmakers for blocking legislative action on climate, calling those who deny greenhouse gas emissions' contribution to climate change "one step short of insane."
"There's a lot of foment happening," Whitehouse said of the politics surrounding climate, "and the other side's strategy is just to make the topic go away. You have to understand that they're not in a tenable position."
This post has been updated for clarity.
Before You Go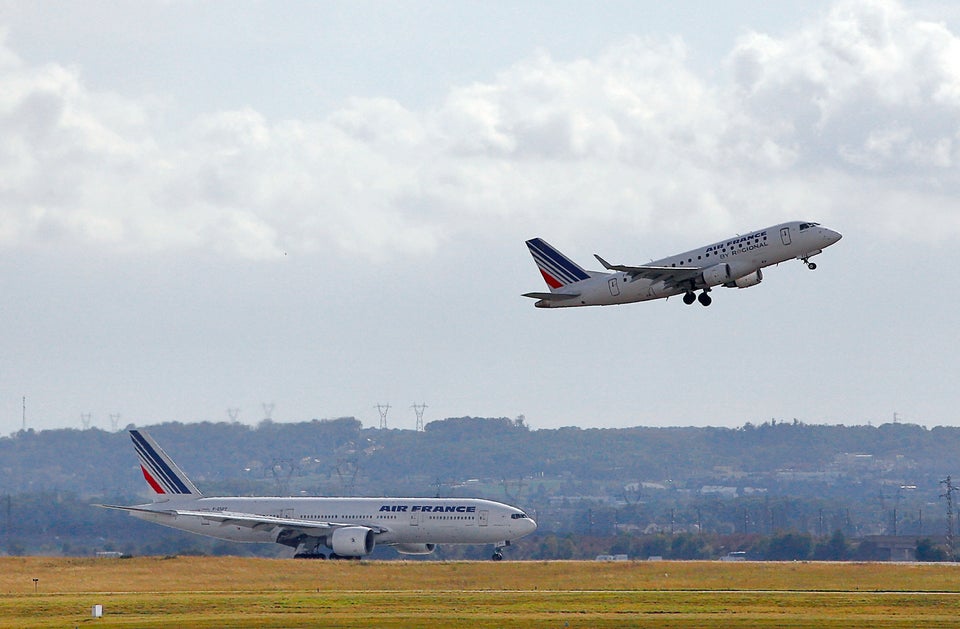 Connect The Dots On Climate Change
Popular in the Community