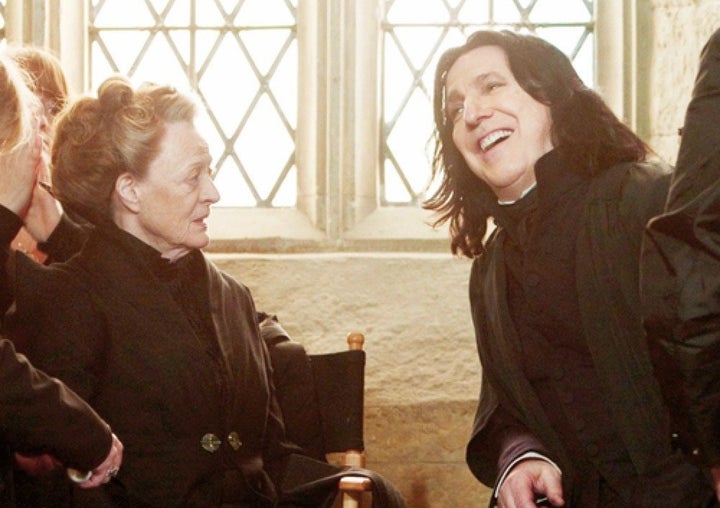 We know Alan Rickman best for his spot-on portrayal of Severus Snape, the unsmiling potions professor in J.K. Rowling's "Harry Potter" universe.
Maybe it's difficult to imagine a person with such a dangerously low purr of a voice ever pulling a prank with a fart machine. But rest assured, that actually happened. For all the glaring threats he flung at Harry and co. as Professor Snape, Rickman, it seems, had a great sense of humor.
On the set of "Harry Potter and the Prisoner of Azkaban," the actor, who died Wednesday at the age of 69, cooked up an amazing prank with Dumbledore actor Michael Gambon. The dignified duo snuck a fart machine into Daniel Radcliffe's sleeping bag for a scene showing Hogwarts students spending the night in the Great Hall for their own safety. As Dumbledore spoke, Rickman pressed a button triggering fart noises.
His character's no-nonsense reputation, apparently, preceded Rickman on set. Rupert Grint, who played Ron Weasley, recalled a moment when the actor gave him a scare during filming.
"I drew this rather un-pretty picture of Alan Rickman," Grint explained, "and as I was drawing it, Alan Rickman was standing right behind me. And I was so scared." But Rickman, luckily, found it amusing.
"I made him sign it, and I have it now in my possession," Rickman said, laughing. "I'm very fond of it."
What's more, Rickman knew that people liked to do impressions of his voice.
Appearing on "The Tonight Show Starring Jimmy Fallon" last summer, the actor reminded his host about a segment he'd done with Benedict Cumberbatch two years earlier. Fallon had challenged Cumberbatch to an Alan Rickman-off to see which one could more convincingly read rap lyrics in Rickman's baritone.
As revenge, Rickman pulled out two helium balloons for himself and Fallon to inhale over the rest of the interview. (Skip to 1:47 to hear Rickman say "Harry Potter.")
Although he was chiefly known as a dramatic actor, Rickman also notably appeared in comedies, using his dour manner for laughs. We'll remember him as Harry, the cheating husband of Emma Thompson's Karen, in "Love Actually." Apparently, he also lent his voice to an episode of "King of the Hill."
But the image of a completely nude Rickman sitting in an all-glass office in the "Gambit" trailer is presently burned into our eyelids. (The 2012 film starred Colin Firth as a conniving art curator.)
Perhaps none of these moments, however, compare to the dazzling spectacle that is Alan Rickman making a cup of tea in super slow motion.
For more coverage of Alan Rickman: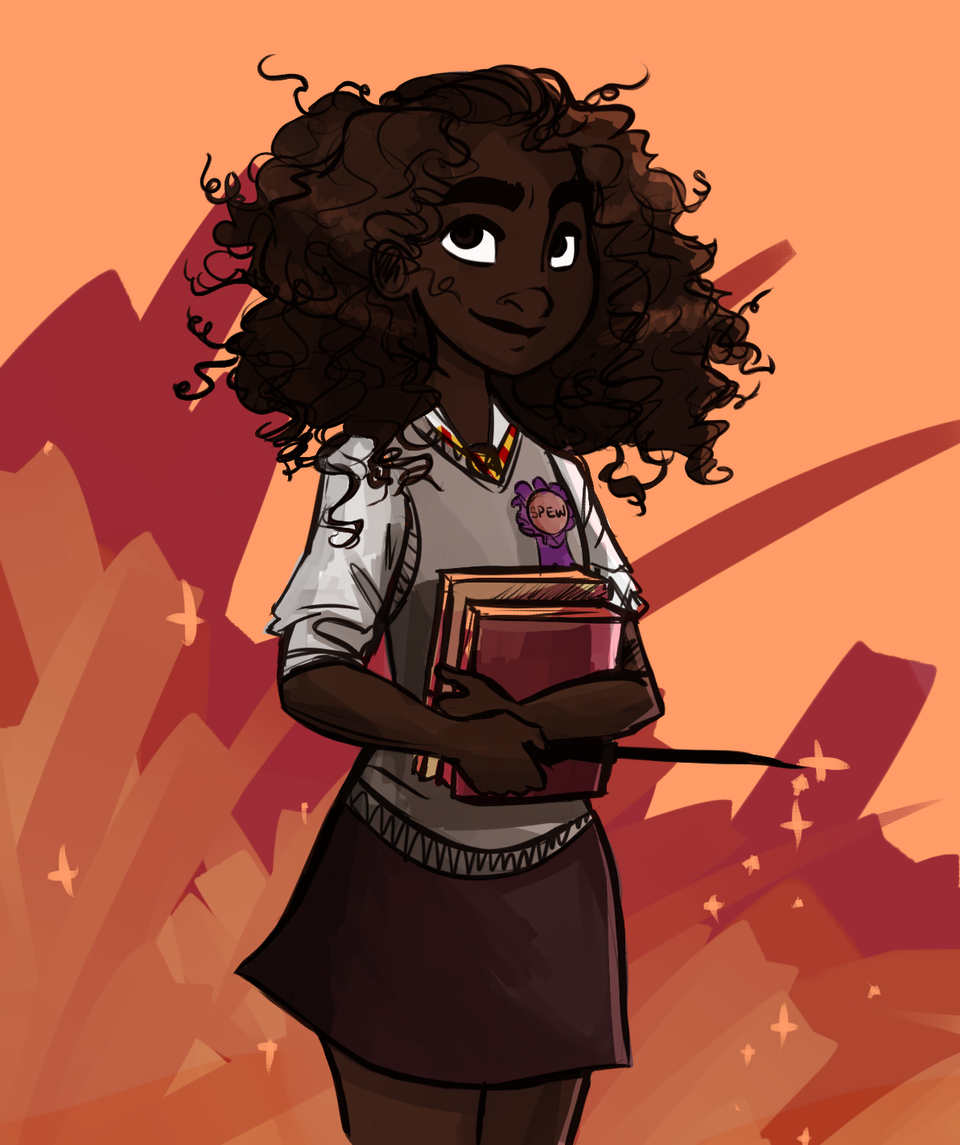 Racebent Harry Potter Fanart
Popular in the Community